#RescheduleNEETUG2021: Students now request the education minister to postpone the exam
#RescheduleNEETUG2021: Students now request the education minister to postpone the exam
Reschedule NEET UG 2021 trends after the Supreme Court rejected the plea for rescheduling and students campaigned online.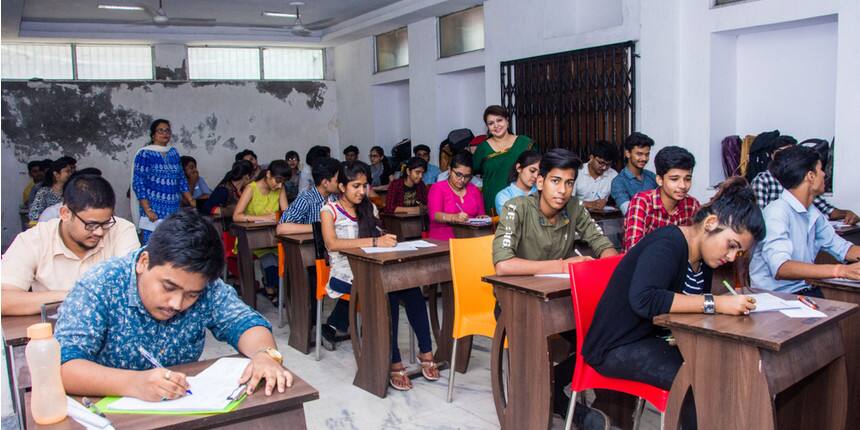 NEW DELHI: After the Supreme Court rejected a plea for postponement of the National Eligibility cum Entrance Test (NEET UG), students are requesting the education minister Dharmendra Pradhan to intervene and reschedule NEET 2021 UG exam date.
Recommended: Predict your Rank & Admission Chances in MBBS/BDS Govt. & Private Colleges as per your NEET Score. Click Here 
Candidates have initiated Twitter campaigns -- #NEET2021, #postponeneet_savestudents and #RescheduleNEETUG2021 -- to express their disappointment over the SC decision. Medical candidates are also tagging the exam authority, National Testing Agency (NTA).
#postponeNEET_savestudents trends
A NEET student tweeted that no response has been received from the education minister for a month.
Students are really irritated of @dpradhanbjp ...Not a single response we got since a month...We were happy when u became the edu minister..bt u didn't proved!!..Please think about the students!!..#postponeNeet_savestudents #PostponeNEETUG #WakeUp_Dharmendra_Pradhan

— Armaalian Dipika❤️ (@DipikaPanda4) September 6, 2021
Another aspirant tweeted that the education minister must help students and not ignore them.
Education minister's job is to help children and not ignore them

#postponeNeet_savestudents @dpradhanbjp https://t.co/QiM4n3Hy0x

— Rimjhim Rajput (@RimjhimRajput6) September 6, 2021
Candidates are requesting the minister to not "play with their lives".
Please do not play with student's life.
Also with student's future postpone neet ug till october when u became edu.. minister we were really very happy but you are not supporting us that's not fair #ResheduleNEETUG#postponeNeet_savestudents

— khushwant Ghanghas (@Ghanghas_117) September 6, 2021
'Students life matters' tweeted one user
Who is responsible for their death...Kya yahi hai MODI RAJYA....STUDENTS LIFE MATTERS #RescheduleNEETUG #NEET2021 #NEETUG2021 #postponeNeet_savestudents ye tho khule aam dadagiri hai... https://t.co/Fnymxt69lp

— KARTHICKSINGH RAJPUROHIT (@Singh_is_king_7) September 6, 2021
#RescheduleNEETUG
A student activist, Sukhpal Singh Toor came forward to support medical aspirants and planned to submit joint presentation to the government.
Plan to submit joint representation to Govt as suggested. Need 2 aggrieved students at 3:30 pm at Shashtri Bhawan 2 accompany.
Req @anubha1812 Ma'am, Dr. @Vivekpandey21 Ji, Adv @Adv_NSReddy Ji to amplify & guide.Tnx in advance 🙏#RescheduleNEETUG @ActivistSukhpal @TanayLohiya pic.twitter.com/r5xTf2yhtl

— SukhPal Singh Toor (@ActivistSukhpal) September 6, 2021
Replying to the Supreme Court decision on NEET 2021 postponement, an aspirant demanded that the government take proper decision.
The government should now take a decision on our demands.@dpradhanbjp #RescheduleNEETUG https://t.co/ZRz1Uho58c

— Kriti (@Kriti14822) September 6, 2021
"Students suicide, pattern change, floods, students have a direct clash with NEET, national exams in a row" a student volunteer of Bharat Gyan Vigyan Samiti (BGVS).
Students suicide, pattern change, floods, BSC students have a direct clash with NEET, national exams in a row. There are many obstacles to be faced and, yet NTA doesn't bother. Lot of discrimination between Jee and Neet. WE WANT JUSTICE! Just,#RescheduleNEETUG #SCshiftNEETUG

— Insane_mind_47 (@47_insane) September 5, 2021
NEET 2021 exam will be conducted for admission to 83,075 medical, 26,949 dental, 52,720 AYUSH and 603 veterinary seats. NEET-UG scores to be used for BSc Nursing and BSc Life Science courses.
Write to us at news@careers360.com.