Should JEE Main or NEET 2020 be postponed? Readers weigh in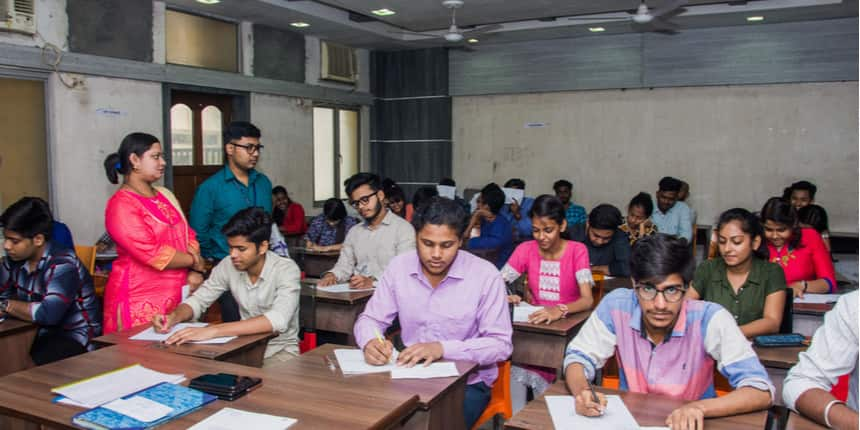 NEW DELHI: As the exam dates for Joint Entrance Exam (JEE) Mains and National Eligibility cum Entrance Test draw near, parents, aspirants and testing bodies are divided about conducting exams amid the coronavirus pandemic.
Frustrated by the continuous delay, some want the engineering and medical entrance tests to be conducted as per schedule without further postponement.
The India Wide Parents' Association first wrote to the Union education minister Ramesh Pokhriyal 'Nishank' demanding postponement of the JEE-Main 2020, NEET 2020. Then, on August 6, they became the main movers behind a Public Interest Litigation (PIL) in the Supreme Court.
In July, five students who appeared for Kerala Engineering Architecture Medical (KEAM) examination held in Kerala, had tested positive for COVID-19. That apart, many campuses have reported COVID-19 cases and many more have buildings that have been converted into quarantine centres.
The JEE Main 2020 is scheduled to be conducted between September 1 and 6 and the NEET 2020 for September 13. About 25 lakh students have registered to write them.
Careers360 has been tracking tug-of-war over exams for weeks. Gathered below are some of the responses we received on email. They have been very lightly edited for clarity.
Lakshmi Kant
The pandemic situation is alarming across the country and public transport is non-existent. Students and parents are stressed out to the maximum in view of not only the dreadful COVID 19 but also the uncertainty about the conduct of NEET UG exam. Life of students is paramount [and more important] than any exam. Conduct of NEET in the present scenario would put the lives of at least 32 lakks Indians at risk (16 lac students + 16 lac guardians) on one day which could be disastrous. So for these 1-year admissions based on the Class 12 performance will be the apt decision.
Teenu Yadav
Please postpone these exams. Not only are the cases increasing continuously but also it will be very dangerous if unfortunately, it spreads during the exam period. So jee main and NEET exam should be postponed and cancelled.
Sreekanth
I am a parent of a NEET 2020 candidate and would like to suggest some measures for the consideration of NTA NEET board and public eyes.
NEET applicants are medical aspirants, they should not shy away from visiting a doctor (general physician ) on a daily basis for 15 days just prior to NEET exam day and get certified that they are COVID 19 negative. Respective ward and parents should be responsible for this and be co-operative

NTA NEET should set up a vigilance and admin office in front of every NEET exam centre and validate the candidate's body temperature and doctors certificate prior to admitting the candidate for the exam. With a simple check-up, the doctor's bonafide physician number to be validated against the authorized National Physician database in the national physicians' repository system

NTA NEET should ensure that the exam facility is contained, controlled, cleansed and sanitized from up to a week prior to the exam.

On top of this, examination seats and desks are to be placed 6 feet apart as per social distancing standards and face masks to be mandated

Proctor(s) are also to be certified COVID 19 Negative
With these simple steps, I believe, NEET exams can be conducted successfully and in a controlled environment without any danger or spread of the virus and also get the critical NEET examination done so students can move forward in their life and career.
Ramchandra Pramanik
All Wide Indian Parent Association is not the representative of 16 lakhs students who are going to write the NEET 2020. The nation is on unlock. Parents are anyway moving out from home every day. So, as long as COVID-19 is there, everyone irrespective of students may be infected at any time. Aspirants are under mental pressure. Postponement of the exam is not a solution. The exam must not be delayed further so far as the career of millions of students is concerned. So, the government should think about the Standard Operating Procedure for the exam so that physical distance and other protective protocol is maintained.
Sewali Neog
Postponement of the exam is not a permanent solution. Some students have been preparing for the exams for three years. Exams can be held with necessary precautions in place like the KCET [Karnataka Common Entrance Test] was conducted. Some students are making it an issue for no reason. Why should 80 percent students suffer because of them? I request not to postpone NEET 2020.
Prakash Pawar
For how many days will the children remain under stress? Our children have been preparing for the past two and a half years. NEET is conducted for three hours and Class 12 students can ensure their safety on their own. If necessary, students who have appeared for the exam can be asked to follow home isolation for 10 days. I request you to not postpone the exam and reduce the children's stress.
Punita Gupta
Please let this exam be conducted as per the schedule. If all other operations have been allowed, why are the students being tortured like this? These are Class 12 students we are talking about. They are not little and know about the necessary precautions to be taken. If the exam is postponed again, these children will be depressed. For how long will they continue to study the same things over and over again? Please do not postpone the exam.
Also read:
Write to us at news@careers360.com
Stay updated with latest Education News
More From Team Careers360