Solve India's problems with technology: PM Modi at IIT Delhi
Solve India's problems with technology: PM Modi at IIT Delhi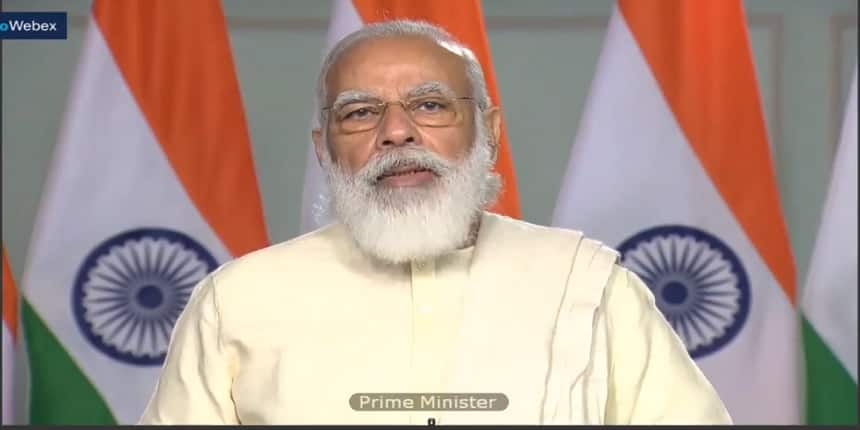 NEW DELHI: The prime minister, Narendra Modi, has said that the power and need of technology and the faith Indians have shown in it implies the technology has a bright future in India. He urged the Indian Institute of Technology (IIT) students to tap on the immense possibilities technology can offer in the country and solve its challenges by coming up with solutions.
PM Modi was addressing the 51st convocation of the IIT Delhi and said that all the students who enter IITs have exceptional abilities. He said: "After all, you passed one of the toughest exams, the JEE and then you came to IIT. But, there are two things that will enhance your ability even more- One is flexibility, other is humility."
He said: "It is important that one keeps challenging oneself and continues to learn each day. It is also important that you treat yourself as a student for life. Never think that what you know is enough."
He said that technology will play the most important role in the post-COVID-19 world and that even a year ago nobody thought examinations, meetings and convocations would happen through the use of technology in a virtual reality mode.
Urging students to work hard in their career, Modi said: "when you leave from here, work in a new place, you will also have to work on a new mantra. Focus on quality; never compromise. Ensure scalability; make your innovations work at a mass scale. Assure reliability; build long-term trust in the market. Bring in adaptability; be open to change and expect uncertainty as a way of life."
Talking about Aatmanirbhar Bharat Abhiyaan, a campaign started during the pandemic, Modi said that globalisation is important but at the same time self-reliance is also important and the most conducive environment has been created for the same. Modi said that today, India is committed to giving ease of doing business to its youth so that these youths can change the lives of crores of citizens with their innovation.
"The country will give you the ease of doing business, just work on the ease of living of your countrymen," PM Modi said.
Also Read:
Write to us at news@careers360.com.