STEM Education: Tamil Nadu students do science, maths, engineering without books or writing
STEM Education: Tamil Nadu students do science, maths, engineering without books or writing
Tamil Nadu's volunteer-driven STEM education programme for 13,000 primary schools has been received well but the frequency of classes is too low.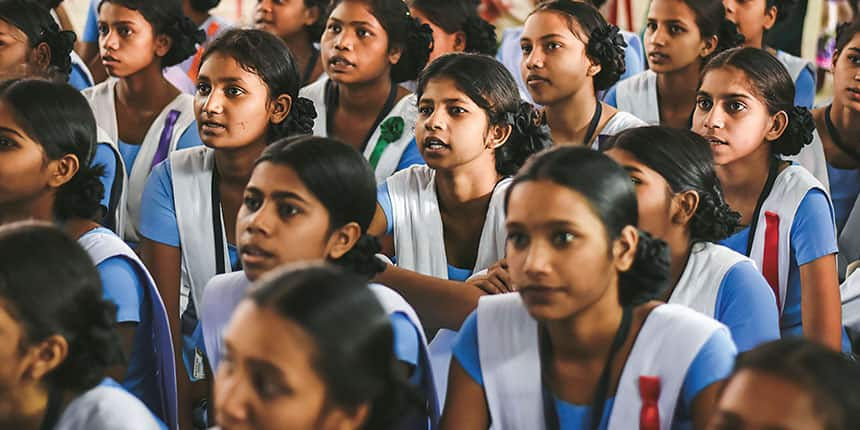 NEW DELHI: It took Manjula D one-and-a-half months to cover five experiments on air pressure in the 23 government schools that she has been assigned to. Now, she will move on to the next topic, compressible liquids and solids. Manjula is one of 710 volunteers deployed across Tamil Nadu to incite curiosity and interest in STEM, full form – science, technology, engineering, mathematics.
Launched in November, the Tamil Nadu government's scheme Vaanavil Mandaram, or Rainbow Forum, aims to engage the school students in STEM education. The programme is being implemented in more than 13,000 schools in all the 38 districts of Tamil Nadu with a budget of Rs 25 crore.
The Tamil Nadu government has selected and deployed at least one or two volunteers in each block of all districts.
"I am a member of the Tamil Nadu Science Forum and through them I got to know there is such a programme and it needs volunteers. I looked it up and uploaded my résumé and got selected," said Manjula, who earned her MSc degree in mathematics in 2020 and has a BEd in special education.
STEM Education: Workshops, experiments
The volunteers teach the class based on modules prepared by the state government. There are 30 experiments in total which include 25 science experiments and five maths experiments covering various scientific and mathematical principles. This involves experiments such as Bernauli's balloon which shows how fast-moving or slow-moving particles affect pressure to teach the Bernauli's Principle.
Also Read| NASA Rover Challenge: Orphans, children of daily-wagers build land rover for the moon

"If it is a high school [Classes 9 and 10] or higher secondary [Classes 11 and 12], I will go to only one school a day. If it is middle school, I'll go to two schools in a day because in those schools the student strength tends to be lower," said Manjula, who is the STEM volunteer for the Pongalur block in Tiruppur district.
The Vaanavil Mandaram focuses on students in Classes 6, 7 and 8. In addition to sending volunteers, the programme also organises STEM workshops for elementary school principals. Classes 1 to 8 form elementary education. The programme also hopes to provide an opportunity for "cross- disciplinary dialogue" with fellow teachers and learn from how other teachers teach science and mathematics.
No books or writing
Volunteers are not given fixed time tables but rather targets to finish the module, that is 30 experiments. They also have to mark their attendance on the days they went to school and note students' reactions to the experiments.
"I take a batch of 60 students each and conduct two sessions in a day. Once one batch of experiments is completed for each school, we have to start the next batch of topics in the same order and we will continue that until all 30 experiments are covered," said Sukanya A, who is the volunteer for the Madathukulam block in the
same district.
"Other blocks have fewer schools so they finished their topic in one month. Since I have 23 schools, it took me one-and-a-half months. I taught pressure during these months which is easier for students to understand. If the topic is more difficult, I might take more time," said Manjula.
Also read| Sultanpur engineering college students help poor children secure admission in polytechnics, JNV, JNU

The volunteers said they are encouraged to let children ask questions and find solutions to the experiments themselves.
"If I'm teaching about the spray system, I'll show them one bottle and two straws and then ask them for ideas to make it work. I listen to their ideas and go along with them even if they're wrong. Eventually some students will come up with the right idea. Otherwise, I'll show them [what to do]," said Manjula.
"They show a lot of interest because there are no books or writing. So, they are eager to learn and participate," she added.
Low frequency of STEM classes
Programme coordinators for the Vanavil Mandaram said that at least one STEM session was conducted in all 419 schools in Tiruppur, by January 30. However, teachers felt that although the STEM classes are beneficial for the students, their frequency was way too low for a truly deep or lasting impact.
"The volunteer comes with a series of experiments and tool kits. But the classes only happen once every month. The children are very interested and enthusiastic with all the practical experiments that they show. I think it should be done more than once a month," said Dhanalakshmi, principal of Panchayat Union Middle School (PUMS), Krishnapuram.
Also Read| Not 'too young to understand': School LGBTQIA+ support groups usher change

Teachers also said that the programme would be more effective if the experiments were in line with the usual syllabus. They said that if the experiments could be taught around the time the students are learning the concepts in their regular classes, that would enhance their classroom learning as well.
"I think it could be better if the lessons are similar to what is in the syllabus. In Classes 6,7 and 8, they all have similar topics to learn. For instance, all of them learn about air pressure. So if the STEM topics are more in tune with the syllabus then it would be more beneficial," said Dhanalakshmi.
Apart from Vanavil Mandaram, the Tamil Nadu government also launched 100 mobile laboratories, called 'STEM on Wheels' to promote STEM subjects in schools.
---
Follow us for the latest education news on colleges and universities, admission, courses, exams, schools, research, NEP and education policies and more..
To get in touch, write to us at news@careers360.com.
Know More About
Exam Date

06 Apr, 2023 - 12 Apr, 2023
Download Exam Brochure