Not 'too young to understand': School LGBTQIA+ support groups usher change
Not 'too young to understand': School LGBTQIA+ support groups usher change
In a country squeamish about sex education, two private schools have bravely started and protected LGBTQIA+ support groups.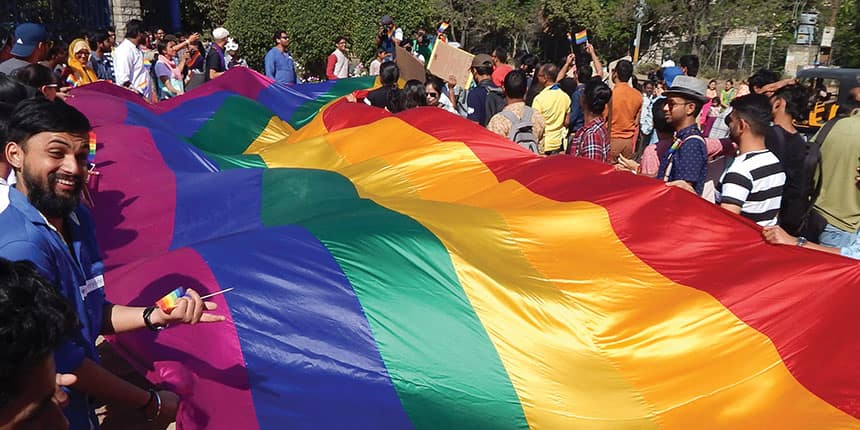 NEW DELHI: Nishu* remembers the exhaustion. Every day, they would return from school, absolutely spent from pretending to be a boy for hours. "I hated the games period. Boys used to wrestle and josh around while they made fun of me for being effeminate. I was absolutely isolated most of my school life," they said.
Not just at school, every-day ridicule in their joint-family forced Nishu to escape Varanasi, Uttar Pradesh, to Delhi for higher education. "It was like a breath of fresh air to join a formal institution and still be able to express your sexuality openly, away from home."
While Nishu found an escape, the trauma of mockery and stigmatisation at school continues to affect the LGBTQIA+ community, which includes those who are lesbian, gay, bisexual. transgender, queer, intersex or asexual.
Identifying the need for reform, two private schools in India are spearheading the cause not by just educating children about the community but also supporting those who are part of it. High school students of Tagore International School, Delhi and Calcutta International School in Kolkata, West Bengal are breaking taboos around LGBTQIA+ discussions, setting up support groups on campus.
TIS's support group—Breaking Barriers – started in 2013 and has been addressing the problems of stereotyping and prejudices from a very young age. Jiya Chawla joined it as a 13-year-old and has been an active ally.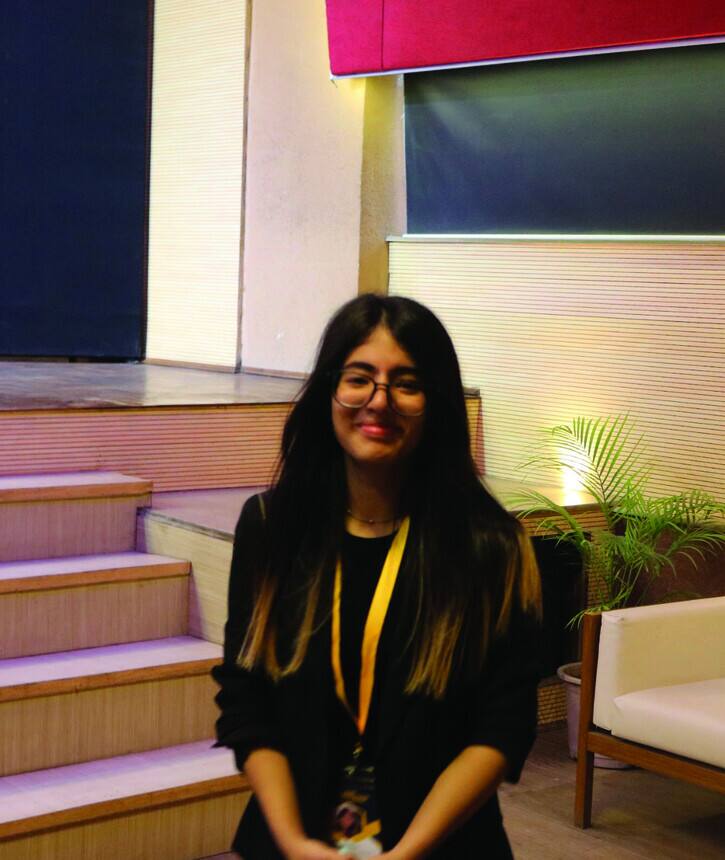 Jiya Chawla, student, Tagore International School
"The school age is when the student develops an idea about the world and themselves. This is the foundation stage where they require the maximum guidance," said Chawla, vice-president, Breaking Barriers. "The only way we can achieve that is by talking to them about diversity openly, and not let it be shunned as a topic that they are 'too young to understand'. Incorporating a gender perspective into early childhood teaching unlocks children's frame of reference at the very foundation of their development. And by providing quality education at this stage, we can create an impact that goes a long way."
LGBTQIA+: Learning early
Education around gender expression and sexuality must begin early, said teachers.
"As you get older, it becomes difficult to deconstruct a mindset that you have been following for years. It's easier for children to understand inclusivity, they don't see any difference between each other when it comes to their gender, their colour, their family background - all they see is a friend. It's extremely important that we, as teachers, help them hold on to this open mindedness," said Parul Tyagi, principal, Tagore International School.
Tina Servaia, principal, Calcutta International School agreed. "Instead of leaving the conversation for a later stage, I believe, it should begin early, when children are forming their opinions. Once out of school, the students are old enough to handle the conversation. It is in school when they are vulnerable and need the support and guidance. It is the age when you are still forming opinions or developing an attitude of discrimination. It is critical that schools not just sensitise students but also support those who are trying to figure themselves out," she said.
Sensitising, not brainwashing
School-level support groups, however, are rare. Most such groups exist in higher educational institutions. Exposing young children to complex ideas of sexuality and gender is often considered "brainwashing" instead of sensitising. Although Breaking Barriers received immense support from parents, it was criticised for 'manipulating' young minds.
"We've received hate from a bunch of news platforms, about how our campaign is brainwashing young kids. When our campaigners step out of the school to conduct sessions, they have to deal with a lot of stereotypes and bias. This is due to the lack of awareness which results in confusion and fear. Breaking Barriers is focused on eliminating this bias and educating society so that the stigma is gradually eradicated," said Tyagi.
Calcutta International School's support group — Prism – has been attracting more students to the school. "I changed schools and came to CIS in Class 11. A major reason was this support group. I was in a different school that did not provide the opportunity to figure out my own identity and sexuality. For students who are younger, [there are few] resources to know the LGBTQ spectrum. I joined this group to guide them with the right information," said Abonti Mukherjee, president, Prism.
Unlearning and reform
Joining offline classes after the pandemic, Prism's focus is on middle school children. Constantly exposed to social media, they can be easily mis-led, Mukherjee said.
"There have been cases where male students have shown toxic masculinity which sort of rubs off on other people. They become hostile towards other students making them feel uncomfortable. Due to this, students often feel isolated and do not know whom to talk to. So, middle school has been our target group," she explained.
A 2018 survey conducted by international non-profit, United Nations Educational, Scientific and Cultural Organization (UNESCO) on LGBTQIA+ youth in Tamil Nadu found that more than half skipped classes to avoid bullying, while a third dropped out altogether.
Another study by UNESCO in the same year on transgender students revealed that 60 percent of those who identified as transgender experienced physical harassment in high school and 43 percent reported being sexually harassed in elementary school. Another study by the National Human Rights Commission in 2017 found that over two-thirds of transgender children drop out of school before completing Class 10 in Delhi and Uttar Pradesh.
Also Read| NALSAR University of Law opens gender-neutral space for LGBTQ+ students

Typically, Prism holds a weekly assembly for Class 8 students discussing topics like gender, sexuality and importance of ally ship. These are not only a source of learning but also involve "unlearning".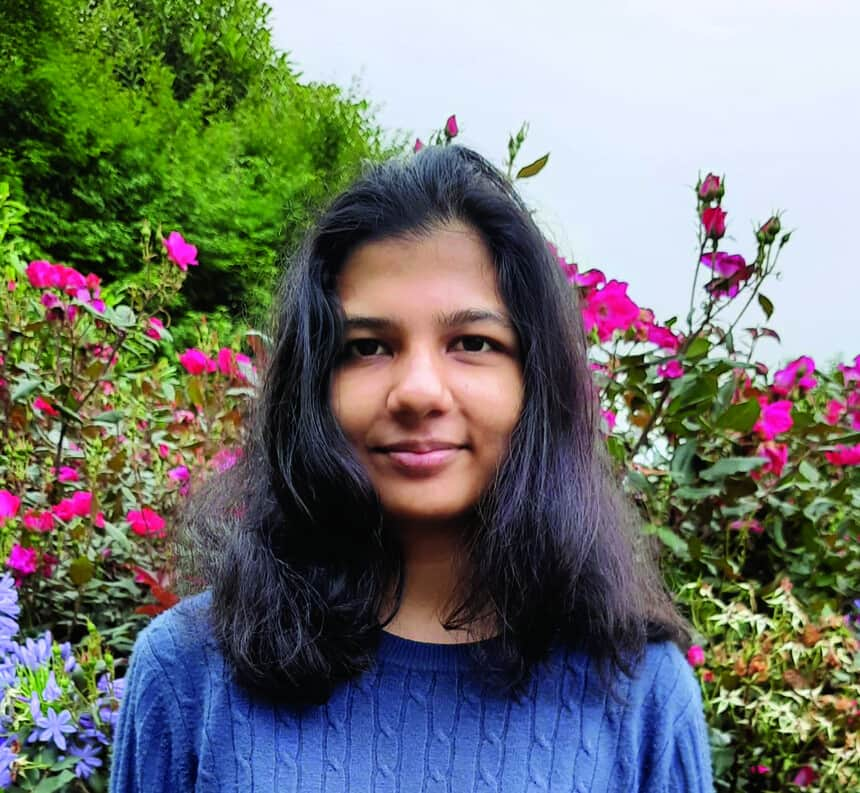 Ankana Ghosh Dastidar, a Class 11 student, Calcutta International School
"I was one of the middle schoolers who were not as aware about the community. We would use slurs without knowing what they meant and often held preconceived notions like being feminine meant being gay. There were a lot of things we had to unlearn," said Ankana Ghosh Dastidar, a Class 11 student.
The Kolkata school relies on professional counsellors for helping students and teachers understand sexual diversity. "Our students have regular sessions with school counsellors. Even for teachers, we have regular sessions because even they are not always aware of all aspects of these conversations," said Servaia.
Meanwhile, Breaking Barriers works with non-profit organisations to conduct workshops and exchange information. "We have collaborated with GirlUpAarohi, Pride Circle, and many such organisations. We share valuable information with one another, discuss and learn from each other," said president Vanya Kalra.
Part of curriculum
In 2020, the National Council for Educational Research and Training (NCERT) withdrew its 'gender-diversity' teachers' training module titled Inclusion of Transgender Children in School Education: Concerns and Roadmap after its authors faced criticism from the National Commission for Protection of Child Rights. The council, however, released a more diluted version of the module in January that focused on inclusion of students who are "transgender by birth" excluding the rest of LGBTQIA+ community.
"A gender inclusive curriculum is the need of the hour and when it comes from an organisation like NCERT, it holds even more importance. However, the community is not just made up of one letter. It is focused on the LGBTQI+ and all individuals need to be given the same attention," said Tyagi.
Like the NCERT module, the National Education Policy 2020 also talks about transgender students within the category of socio-economically disadvantaged groups, but restricts the discussion to issues like access to education, sanitation, gender-neutral toilets and setting up a 'Gender-Inclusion Fund'. The school curriculum, however, has largely lacked lessons on gender diversity and sex education.
Despite that, the two schools have included the topic in their own "unwritten" curriculum.
"It is not just sexuality but all types of diversity and a basic tolerance for all such diversity. It is a huge part of our curriculum although it is not written but we give utmost importance to it," said Servaia. Calcutta International School follows the International Baccalaureate (IB) curriculum.
At Tagore International School, the education is imparted through practice as well as books and discussions. Tyagi said: "All educators are thoroughly sensitised and made aware about the LGBTQIA+ community. They are advised to never assume pronouns, not divide the class into boys and girls, and use gender neutral language. In the primary wing, teachers use gender neutral books and stories to convey the morals and values. We also believe in 'sexuality education' wherein students are guided through physical, emotional, and psychological changes associated with puberty as well as important concepts of consent, boundaries, and healthy communication. These sessions are held throughout the year for students of Classes 6 to 12."
*Name changed on request
---
Follow us for the latest education news on colleges and universities, admission, courses, exams, schools, research, NEP and education policies and more..
To get in touch, write to us at news@careers360.com.
Know More About
Exam Date

15 Feb, 2024 - 10 Apr, 2024 (Tentative)
Download Exam Brochure