Study Abroad: MBA enrolment declined after UK visa rule change, says survey
Study Abroad: MBA enrolment declined after UK visa rule change, says survey
UK Visa: Close to 50% b-schools are missing targets for non-EU international student enrolment; many shifting focus to online MBA, UG courses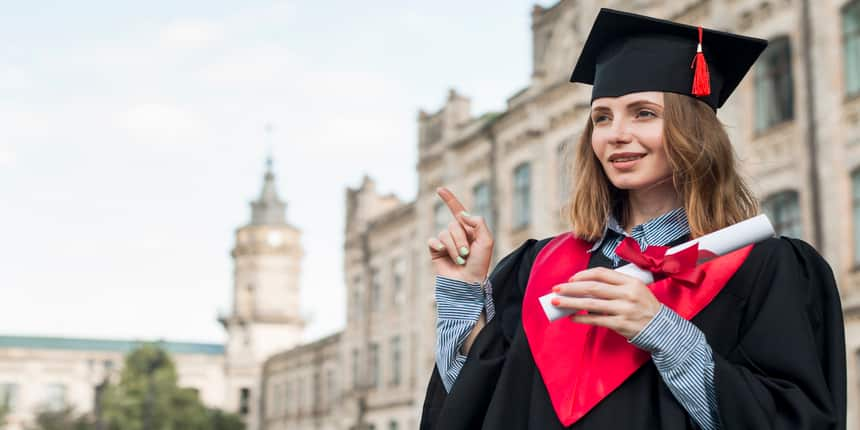 NEW DELHI: The United Kingdom's new visa regulations may have already impacted enrolment of international students in UK business schools, the findings of a survey conducted among B-school deans suggest. Nearly a third of the business schools surveyed – 31% – reported a decline in enrolment of postgraduate international students from outside the European Union – "non -EU international students" – in the 2023 September intake. Nearly half, 48%, missed their recruitment target for this category.
In the case of the B-schools in Scotland, 100% reported lower recruitment numbers and all of them also missed their targets. The UK visa regulations no longer permit student-dependent visas which allowed students to bring family or dependents with them. While this will be enforced from January 24, a section of UK business school deans suggested "the policy has already affected the 2023 in-take at their school", said the survey report. "It is anticipated that enrolments for MBA programmes will be most affected as MBA students tend to be older and often wish to bring their family with them. Other post-experience programmes, such as Executive Education programmes sponsored by a company, are also expected to be more adversely impacted due to students being more likely to have children," the report said.
According to the survey, 93% business schools expect some impact on postgraduate enrolments with 39% predicting "significant negative impact". 84% of Scottish business schools expect an impact on MBA courses.
These were the findings of the annual membership survey undertaken by the Chartered Association of Business Schools (CABS), which covered over 50 deans from member schools. The survey included questions on enrolment based on domicile, finances and other factors as well as sought responses to policy decisions.
Also Read| Study Abroad: UK has granted 1,42,848 study visas to Indians in 2023, an increase of 54%
UK Visa and international students
According to the survey, 21% business school deans reported "significantly lower"
recruitment of international students from outside the European Union in 2023-24 compared to the previous year. Another 10% reported their recruitment of non-EU postgraduate students was "slightly lower".
Taking undergraduate and postgraduate studies together, 33% reported they were seeing a drop in student recruitment. However, at the same time, 19% institutions said they were seeing "significantly higher" enrolment of the same group at the postgraduate level and 13% overall.
MBA in UK: B-schools on non-EU international student enrolment (2022-23 to 2023-24)
| | | |
| --- | --- | --- |
| Change | Enrolment (in %) | Meeting recruitment target (in %) |
| Significantly lower / below target | 21 | 29 |
| Slightly lower / moderately below | 10 | 19 |
| Approximately same / met target | 19 | 19 |
| Slightly higher / moderately exceeded | 31 | 24 |
| Significantly higher / exceeded | 19 | 10 |
Nearly half the respondents - 48% – said they were missing their recruitment targets for non-EU international postgraduate students, 29% said they were "significantly below target" and 19% "moderately below target". Another 19% just met the target. only about a third, 34%, reported having exceeded their target. Taking UG and PG recruitment together, 44% fell below target.
Also Read|Study Abroad: 'We will continue to attract students from India,' says VC, University of Queensland
UK Student Visa: Online MBA, win for others
Leaders of management institutions worry that they may be losing out B-schools in other countries due to the new UK visa regulations. "There is also a sense that the recruitment of business schools in competitor countries such as Australia and Canada is already benefiting from the UK's decision to ban visas for dependents of students," says the survey report.
Plus, the institutions are also being compelled to change their programmes. The reassessment has led to greater focus on expanding numbers at the undergraduate level and shifting the MBA courses to online MBA.
"Many mentioned that the change has prompted them to reassess their school's strategy which includes shifting MBAs and Master's programmes to online delivery if not already offered in this mode, and focusing on growing international student numbers at undergraduate level instead," says the reports.
Finally, the drop in the number of international students also means revenue loss for 98% of the institutions. 11% of the surveyed UK B-schools reported they were "entirely reliant" on international PG students – not the non-EU ones specifically – for finances; 68% are "significantly reliant" and 19% are "somewhat reliant".
Study Abroad: Changing numbers in UK
The countries sending fewer students to most institutions surveyed were China and Nigeria. Most institutions reported increases in numbers from India, Pakistan and Ghana.
None of the schools reported a decrease from Nepal, Pakistan and Saudi Arabia.
---
Follow us for the latest education news on colleges and universities, admission, courses, exams, schools, research, NEP and education policies and more..
To get in touch, write to us at news@careers360.com.
More From Pritha Roy Choudhury