Top 10 tips to crack CLAT 2020 examination
Top 10 tips to crack CLAT 2020 examination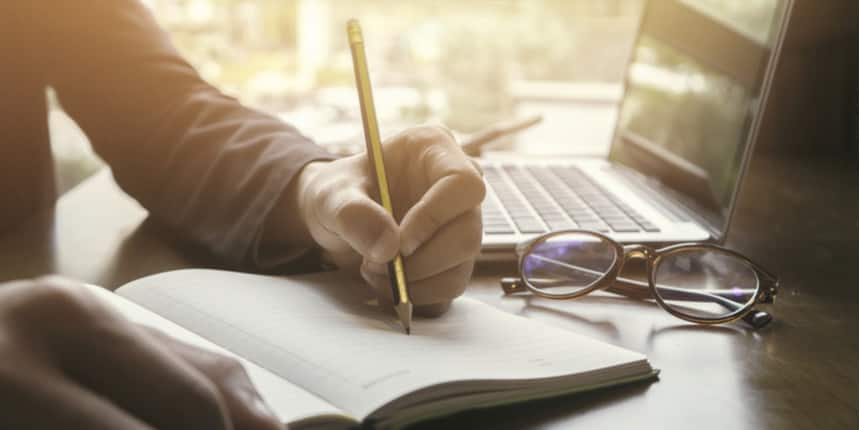 New Delhi: CLAT 2020 exam is set to be conducted on September 28. For the current session, the exam will be conducted in computer-based, online, centre-based mode at 203 test locations. Some 68,000 students have registered for the exam, making it among the most competitive law entrance exams in the land.
Recommended: Know your admission chances in NLUs based on your CLAT Rank. Try Now. | Recommended: Top Law Schools In India-Free Ebook. Download Now.
CLAT 2020 scores will be used for filling around 2538 seats in 5-year integrated LLB programmes, and 742 seats in one-year LLM programmes offered by the 22 participating NLUs.
But note that any candidate who wants to get admission into a top NLU, say a NLSIU Bangalore or NLU Hyderabad, would need a very good score. Even for the middle-rung ones, a simple qualification in CLAT won't be enough.
And to get a good score in CLAT 2020, exam preparation should be top notch covering all the bases.
Here are ten tips to crack CLAT 2020:
Pay attention to the CLAT 2020 important topics: While one must cover the entire CLAT syllabus, there are some topics that carry more weightage. So, pay additional attention to these topics

Take mock tests: As the exam day approaches, one needs to orient oneself to the computer-based exam, understand navigation, the test structure, how questions are presented and how they can be answered. All these can be learned by taking CLAT 2020 mock tests.

Solve sample papers: The most effective way to test one's exam readiness and get exam ready is by solving CLAT 2020 sample papers. Solve sample-papers in a time-bound manner, as this will help time management. Accuracy is another key component to be considered when solving sample papers.

Go through your Ready-reckoner: If you have made a notebook of important points, go through it for quick revision; it is much better than having to go through text heavy blocks,which eats into preparation time. But note that for the notes to be effective, they have to be well drafted, cover all key points, and be easy to understand.

Be familiar with the new CLAT exam pattern 2020: While it may seem like a very small thing, it does matter. Take for example, there is negative marking in CLAT, so one can't afford to do guesswork at all times. Because you get a dozen or so wrong, you end up losing valuable marks which might lay waste to your plan of getting a good score.

Don't start new topics in the last few days: The last week or so should be reserved exclusively for revision, solving sample papers and for mock tests. But instead if the candidate takes up new topics, it will eat into preparation time. Note that new topics will take more time to master.

Go through the CLAT 2020 exam day guidelines: One mustn't carry smartphones, cameras or other electronic devices inside the exam hall. Written material or any other material that may be used for cheating is also not allowed. Also go through COVID-19 special guidelines.

Carry all necessary documents: In addition to the CLAT 2020 admit card, one must also carry a valid photo id proof.

How to answer the paper: A rule of thumb is to answer the easy questions first, followed by moderate and then the difficult questions. Alternatively, if one starts with difficult questions, one may get stuck and lose valuable time and may miss out on easy questions.

Don't give up: Once you are inside the exam hall, don't give up even if you know that the question paper is difficult. Give your best shot and keep your worries for later; maybe you can cry once the exam is over!


For latest updates on CLAT 2020, follow the official website of NLU consortium: consortiumofnlus.ac.in
Also Read:
CLAT 2020 exam postponed again: this time to September 28, but is it the last?
AILET 2020 exam date announced; to be conducted on September 26 in CBT, centre-based mode
Write to us at news@careers360.com