'Additional students mean more revenue': Private funding, faculty rating in UGC guidelines
'Additional students mean more revenue': Private funding, faculty rating in UGC guidelines
The new draft UGC IDP guidelines aim to help universities, colleges plan for academic, administrative, and financial 'self-reliance'.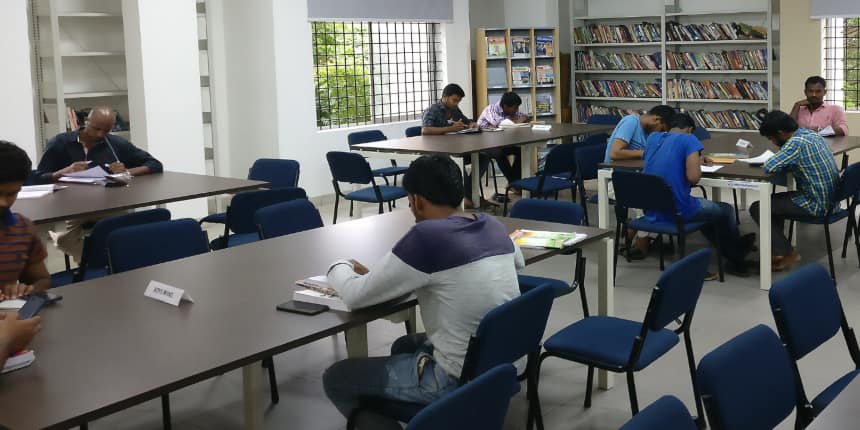 NEW DELHI: The University Grants Commission (UGC) has revamped the draft guidelines for universities and colleges to design Institutional Development Plans (IDP) to align them with reforms under National Education Policy (NEP) 2020.
Changing the initial draft on IDP, released for public comment over a year ago, UGC has introduced new featured into the IDP guidelines like private funding for higher education institutions, faculty ranking system, and implementation of other reforms like National Credit Framework (NCrf), National Higher Education Qualifications Framework (NHQF) and National Skills Qualifications Framework (NSQF).
According to UGC, the IDP guidelines are meant "to aid core decision-making in various areas" including upgrading infrastructural facilities, enhancing student support systems, addressing academic deficiencies, and more.
The guidelines, aimed at enabling universities in achieving academic and research excellence and improving teaching-learning standards, are meant to guide universities in planning for academic, administrative, and financial "self-reliance".
"As IDP covers a multi-year period, allowing the institution to plan and implement strategies that align with long-term objectives, it connects the broader national policy and institutional development. It also allows institutions to respond flexibly and to be more adaptable towards a future that is both dynamic and purposeful," said Jagadesh Kumar, UGC Chairman in a statement.
The higher education regulator has sought feedback and suggestions on these draft guidelines from all stakeholders by September 8, 2023.
Higher education funding
In the section "How to improve Financial Infrastructure," the guidelines suggest that the universities must identify and prioritise the sources of funding such as government grants, alumni donations, private sector partnerships, and fundraising campaigns.
The higher educational institutions, as per the guidelines, are required to work on a sustainable revenue model where the revenues are derived from tuition fee from the students, government grants and subsidies, overheads earned on the sponsored research and development projects from the government and private sector and endowments.
The guidelines also paves way for seeking philanthropic contributions and other income like Corporate Social Responsibility (CSR), royalties on intellectual property (IP) or patents etc.
"In a fully developed HEI, each of these sources must contribute about a similar percentage to the total revenue, depending on the size of the HEIs. Therefore, HEIs must also focus on expanding their undergraduate programmes as additional students mean more revenue," it suggested.
NCrF, exit course, faculty ranking
The guidelines further direct HEIs to formulate a detailed plan of action to align existing courses with NCrF, NHEQF and NSQF while integrating skills at all academic levels.
The guidelines also suggest each HEI forms a "IDP strategy team" responsible for framing the vision, plans and for monitoring the adherence to plans as envisaged in guidelines
The guidelines also speak about how to prepare students on new age skills, including upskilling and rescaling of existing workforce in the economy. It will guide the HEIs on multidisciplinary skills, micro-credentials, and new age certificate, diploma and degree programmes and on improving enrolment in all courses with integrated skilling.
For teachers, the guidelines state that through university policy, a ranking system based on research-based Academic Performance Indicators (API) scores and subsequent additional incentives can reduce "faculty oversight at every stage". Such a ranking, according to guidelines state, will "generate a winning spirit" among faculty, and faculty members will "constantly strive for excellence" when their annual rankings are announced. "Faculty oversight at every stage can be reduced in such scenarios," the guidelines state.
Diversity and inclusion
Apart from the setting up of physical infrastructure, the guidelines also speak about creating "emotional infrastructure" which involves providing a good working environment for all stakeholders with ethical policies and transparent academic and administrative system and giving extra care in all service areas of both higher education and research activities.
For inclusion and diversity, the guidelines envisaged HEIs to provide support to under-represented learners, bring diversity in the composition of students and mitigate opportunity costs and fees for pursuing higher education. The guidelines further direct universities to make the admission process and curriculum more inclusive while increasing the employability of students.
For students from disadvantaged backgrounds, the guidelines proposed "bridge courses" along with a socio-emotional and academic support system. IT also directs institutions to ensure sensitisation of teachers, counsellor, and students on gender identity issue and its inclusion in all aspects of the HEI, including curricula.
The campus, as per guidelines, must also be wheelchair accessible and disabled-friendly.
---
Follow us for the latest education news on colleges and universities, admission, courses, exams, schools, research, NEP and education policies and more..
To get in touch, write to us at news@careers360.com.