UGC Guidelines: Next SC hearing on final-year exam on August 14
UGC Guidelines: Next SC hearing on final-year exam on August 14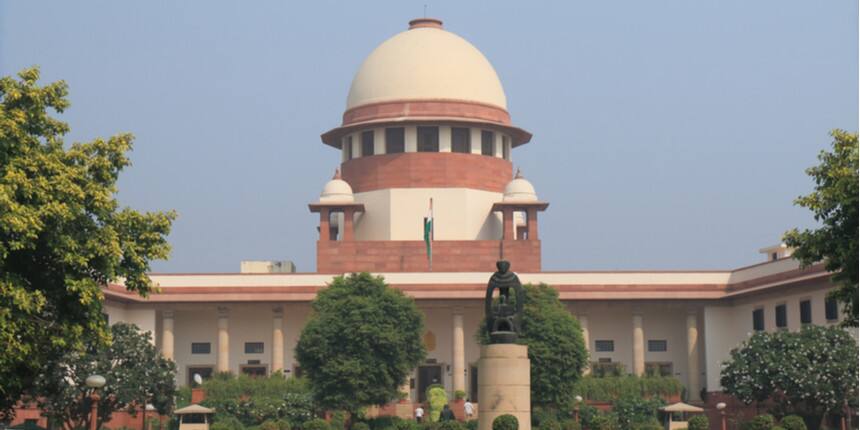 NEW DELHI: The Supreme Court of India while hearing a petition demanding cancellation of final-year university examinations has postponed the matter to August 14. The court has asked the University Grants Commission (UGC) and the solicitor general to file their replies in three days.
The 31 students who have challenged the UGC's exam-related guidelines had appealed to the court to grant relief to final year students considering their health, safety, job and admission opportunities.
Advocate Anubha Shrivastava Sahai, President of the India Wide Parents' Association, mobilised the students and helped them file the PIL in Supreme Court speaking to Careers360 said: "Today again SG asked for time to submit reply to Delhi govt and Maharashtra govt affidavit. They are least concerned about the students plight which is the main issue and is not being addressed and debating on autonomy of UGC Vs State. Not happy with the way UGC and other state govt are taking up this matter are delaying it. Justice delayed is justice denied."
The UGC's July 6 guidelines on exams made it compulsory for universities to complete the final-year or final-semester examinations by the end of September in offline, online or blended mode. Following protests against these guidelines, a batch of PILs were filed in the Supreme Court, including one by a group of 31 final year students from different parts of the country.
A decision on the guidelines was expected today but has now been deferred.
UGC case in Supreme Court
The 31 students demanded that instead of conducting final year examination universities should evaluate students based on their past performance and the internal assessment, as going for the examination will pose a serious health risk for them.
Shiv Sena youth wing Yuva Sena also filed a similar petition challenging University Grants Commission guidelines on conducting final year examination.
The Supreme Court which was to hear the matter today has deferred it to August 14. The apex court has granted three days time to the UGC and the solicitor general to file their replies, reported Live Law. It has asked solicitor general Tushar Mehta to file a reply on affidavits of Maharashtra and Delhi government, as the two states have stated that they will not be conducting examinations due to rising cases of coronavirus pandemic.
The University of Delhi after clearance from the Delhi High Court, commenced its final year Open Book Exam from today. DU decided to hold the final year examination in OBE mode due to COVID-19 pandemic.
Also read:
Write to us at news@careers360.com