UGC Guidelines on Exams: Supreme Court verdict not likely today
UGC Guidelines on Exams: Supreme Court verdict not likely today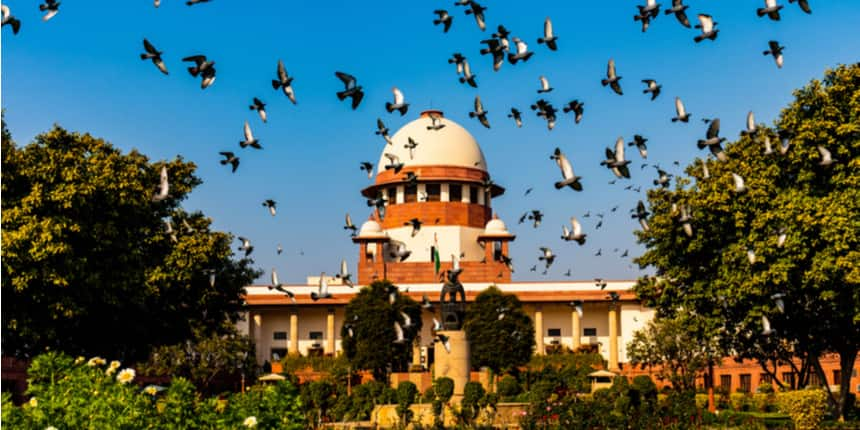 NEW DELHI: The Supreme Court has not yet pronounced the final judgement on the University Grants Commission (UGC) guidelines and is not likely to do so today. Advocate Alakh Alok Srivastava, who represents 31 students from across states, said that the judgement is likely to come on Wednesday, August 26.
The new UGC guidelines, released on July 6, mandated universities to complete final semester or final year examinations by the end of September.
Multiple students filed petitions in the Supreme Court requesting the court to strike down the guidelines even as students from across the country started protesting against the guidelines citing safety concerns of holding exams during the COVID-19 pandemic.
Dear #UGC Final Year friends,

-Today Supreme Court has NOT pronounced Final Order in our Case

-As concerned Bench is not sitting tomorrow, now the Order is likely to come on Wednesday (26th)

-We are trying to send our request to Hon'ble Court for early Order

Will update again

— Alakh Alok Srivastava (@advocate_alakh) August 24, 2020
Advocate Alakh Alok Srivastava, representing the group of students who filed the petition, had argued that the UGC guidelines are in violation of Article 14 of the Constitution that deals with equality before law as many students will not be able to write the examinations due to the COVID-19 crisis.
The petitioners had argued that the UGC guidelines making final-year exams compulsory violate various sections of UGC Act 1956 and that the UGC did not consult universities and other bodies while formulating the exam-related guidelines.
The states of Maharashtra, Delhi, Tamil Nadu and Odisha had also opposed the guidelines.
On August 17, the Supreme Court had dismissed a similar petition filed by 11 students demanding postponement of NEET and JEE examination scheduled in September.
Also read:
Write to us at news@careers360.com.
More From Team Careers360