UNSW, A Favourite Destination for Higher Education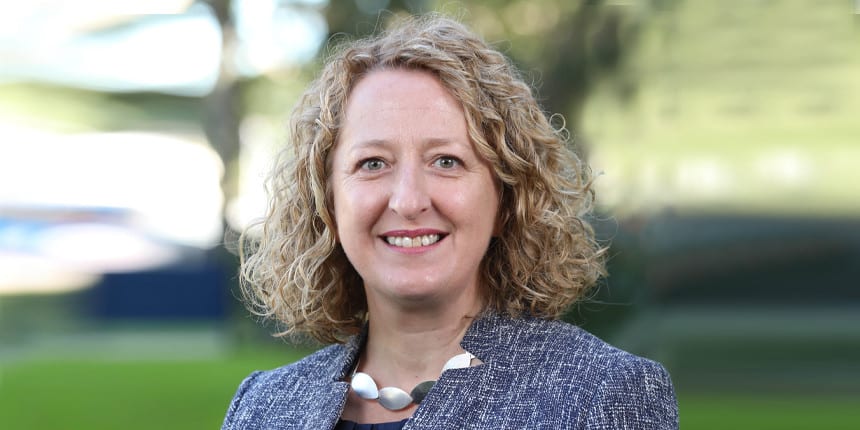 Fiona Docherty, Vice President, University of New South Wales (UNSW), Sydney, Australia speaking to Careers360 lays emphasis on the growing number of Indian students gaining admission to courses across disciplines...

More Indians are coming to study in Australia than ever before, and at 'The University of New South Wales' (UNSW) we cherish and welcome this trend as we actively promote diversity in our classes and campus. Indian students seeking under-grad and post-grad degrees in Australia jumped almost 50 per cent in 2018, and the trend continues. UNSW attracts the maximum number of students for the traditional STEM courses, as well as for architecture, law, art & design.

Courses in demand
The traditionally popular Science, Technology, Engineering and Medicine (STEM) courses continue to attract many Indian students, and UNSW is ranked high in these subjects. However, other courses, including law, art & design, public health, among others are also beginning to find favour.
UNSW offers an extensive range of undergraduate, postgraduate and research programs through its nine faculties: Arts & Social Sciences; Defence Force Academy; School of Business; Built Environment; College of Fine Arts; Engineering; Law; Medicine; and Science, with over 500 UG and PG courses, supported by over 5, 300 full-time staff members.

Quality does matter
At UNSW we value excellence and welcome commitment, which means that it is not that easy to get into our programs, but once in, we do everything to support each student to achieve the best they can; that they are guided by expert faculty; and they can connect to a mind-boggling range of organisations and institutions around the world to gain experience. The selection is based on merits purely.

Sprawling & diverse campus
The campus boasts of the most significant representation of international students. It has over 22 per cent of the total enrolment hailing from 160 countries. We have partnerships with more than 250 universities and colleges around the world.

UNSW is a founding member of Universitas 21, an international network of leading research-intensive universities, which allows UNSW students and staff attendance at U21 conferences, workshops and summer schools around the world, as well as get priority for students on exchange programs. Additionally, it maintains close links with China's top universities – the C9 League.
4 min read
Mar 05, 2022
For students wanting to pursue undergrad programs, the best four academic subjects form the All India Senior Secondary School Certificate or completion of the Indian School Certificate (Grade 12) are recognised, and all applicants must provide evidence that their English language ability meets the minimum requirements for admission.

Scholarships
There is a wide range of scholarships available for international students – current and new that can cover annual stipends, living allowances and tuition fee costs, travel scholarships and supplements, etc. We have the UNSW International Academic Excellence Scholarship, for India, we have a dedicated scholarship like 'Future of Change' scholarship, which was introduced a couple of years ago. They are open to students of any discipline undergraduate of postgraduate. It is a very popular scholarship.

Research activities
What makes us so dynamic is our commitment to making a difference by focusing on areas critical to the future. Our pioneering research and sustained innovation are addressing some of the most important issues of today – from climate change and renewable energies to lifesaving medical treatments and breakthrough technologies.

In the social sciences, UNSW research informs policy and expert commentary in issues facing society, ranging from human and constitutional rights to public health and population ageing.
As my colleague Dr. Vaughan Rees, Associate Dean, International & Engagement, says - "The UNSW difference is that we focus on exposing our students to a broad range of disciplines and
skills and ways of thinking. We give students a set of skills, so when they graduate, they can adapt to a fast-changing world quite easily. Our students can take that toolkit and see how it works in all sorts of different ways."

India Open Days – Exploring the opportunity
Australia continues to be a land of opportunities for aspiring young people, and many students get absorbed into the work-force within the country, with others finding work in other countries too.

Our very special and unique annual India Open Days held in August in four big cities has almost 30 faculty members who interact one-on-one with prospective students and their parents about course details, fees, hostel facilities, as well as internship and job opportunities, and I encourage young people to explore the idea of studying abroad to participate.

About UNSW, Sydney:
• UNSW features at 43rd in QS World Universities Rankings 2019
• Sydney is QS-ranked among the top 10 Student Cities in the world
• UNSW was awarded the maximum QS Five Star Plus rating in 2019 for teaching, research, employability, facilities, internationalisation, inclusiveness, specialist subject and innovation
• The University is 26th in the World in Employer Reputation QS University Rankings 2019
• It is 37th in the world for academic reputation in the 2019 QS World University Rankings
• UNSW Sydney has a 3000-strong faculty and 7000-strong research community that has powered some of the most seminal research

It is essential to mention that Sydney is QS ranked among the top 10 Best Student Cities in the world and UNSW has a rich history within the city. It was founded in 1949, and is situated in a sprawling 38-hectare campus is situated in Kensington – only 7 km from the heart of Sydney. Its College of Fine Arts is in the city itself, allowing for immediate access to artistic and cultural activities; its Defence Force Academy is located in Canberra – the country's capital city.

Illustrious alumni of UNSW include Australian Prime Minister Scott Morrison, who recently got re-elected in the country's general election.
---
Follow us for the latest education news on colleges and universities, admission, courses, exams, schools, research, NEP and education policies and more..
To get in touch, write to us at news@careers360.com.
More From Pritha Roy Choudhury