UP textbooks to be revised as per 'culture and environment': Govt
UP textbooks to be revised as per 'culture and environment': Govt
SCERT textbooks for classes 1 to 8 will be reviewed and school teachers will be given training in English language, the Uttar Pradesh Government said.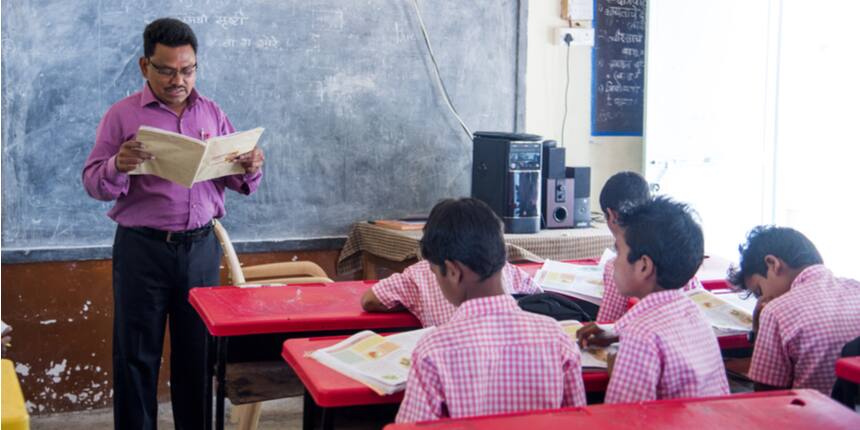 NEW DELHI: The Uttar Pradesh Government has decided to review the textbooks of Classes 1 to 8 for "readability" and for content "suited to the culture and environment".
The basic education minister, Satish Dwivedi, met officials from the State Council of Education Research and Training (SCERT), the State Institute of Science and Education, State Institute of Education, State Hindi institute and Institute of English Teaching to discuss the nature of the change textbooks will be put through.
Later, Dwivedi said on social media that textbooks will be revised to "include the Indian environment, local characteristics of Uttar Pradesh and the personality and work of the national legends in the curriculum."
UP: Changes in textbooks
It was decided that various themes in the text books will be "upgraded or revised" according to the present-day context. Subject-wise teams will be formed to review the content of textbooks.
"Very old textual content with irrelevant information" will be replaced with new and updated content and contemporary topics. "The language of the text will be made appropriate for the subject, easy for students and favourable for their culture and environment," said a statement from the government.
Cover pages of textbooks "more relevant and attractive" and SCERT content will be made widely available to the general public.
The ministry has also recommended providing English language training to all teachers at the school level through the Institute of English teaching.
UP: English teaching
The statement from the ministry says that training programmes conducted for English teachers will be made available for others as well. "Training programmes organised by the Institute of English Teaching for English teachers should also be made available for other teachers working in the school. Along with this, the English diploma courses conducted by the Institute of English Teaching should be restarted," it said.
Other recommendations include conducting webinars on teaching mathematics, languages, and sciences according to the context of the National Education Policy (NEP) 2020 and conducting orientation courses for teachers before promotion. Block Resource Centres (BRC) and academic resource persons (ARPs) will be kept informed about the activities of the state institutions through online platforms such as YouTube.
It also said that institutions should celebrate the 50-year anniversary and 75-year anniversary of its establishment.
Write to us at news@careers360.com.