Vice President greets people on World Sanskrit Day
Vice President greets people on World Sanskrit Day
Vice President M Venkaiah Naidu on Sunday quoted Swami Vivekananda to greet people on World Sanskrit Day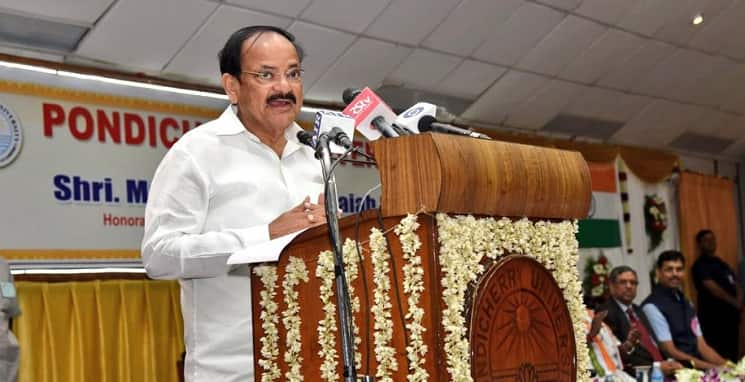 NEW DELHI: Vice President M Venkaiah Naidu on Sunday quoted Swami Vivekananda to greet people on World Sanskrit Day, saying the very sound of Sanskrit is musical.
Sanskrit, an ancient and classical language of India, is the source of many other languages, he noted. "On this day, let us resolve to popularise and revive this beautiful language,"
Naidu was quoted as saying by the Vice President Secretariat in a tweet.
This day is celebrated on Purnima day or the full moon day in the month of Shravana as per the Hindu calendar. It was celebrated in 1969 for the first time. This day is celebrated around the world focusing on the language of Sanskrit. The main motive is to promote the ancient language and to keep its essence alive.
The language has resemblance with the vocabulary and grammar of Latin and Greek. Sanskrit has the largest vocabulary in all languages in the world. Being a predominant language of the second most populated country it has a special place and it is essential to commemorate the language. The language is no longer confined to the boundaries of India and the status of the language is recognized around the world. Sanskrit Day is one of the major reasons for the rising popularity of the language. Also now hundreds of students are pursuing courses in the Sanskrit language.
With inputs from PTI
Write to us at news@careers360.com.
More From Team Careers360