VIT awards scholarship worth Rs. 90 lakhs to 2142 students on University Day and Sports Day
VIT awards scholarship worth Rs. 90 lakhs to 2142 students on University Day and Sports Day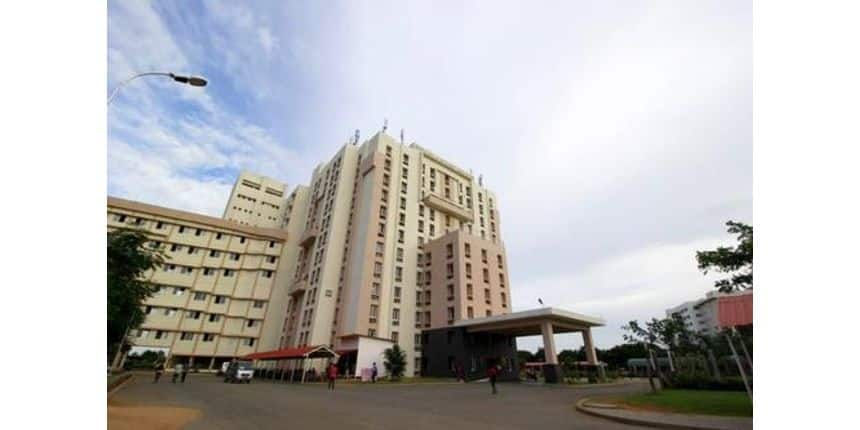 NEW DELHI, MAY 15: Vellore Institute of Technology gave scholarship worth rupees 90 lakhs to total 2142 students on its University Day and Sports Day. VIT Chancellor Dr.G.Viswanathan in the ceremony urged Government to provide free and quality education to all students in the country. In his presidential address on the University day, Mr. Vishwanathan stressed on providing free higher education to deserving students. Mr.Sanjay.V received the Chancellor's gold medal and best outgoing student award, Ms. Amala Kaviya V.S. bagged the Chancellor's special award during the function.
Mr. Justice T.Raja, Judge, Madras High Court, Chennai was the chief guest of the University Day and Annual Sports Day. The chief guest in his address, appreciated VIT's continuous efforts to provide students a condusive atmosphere for students to learn and grow. Dr. E.Natarajan, Professor & Director, Institute of Energy Studies, Anna University, Chennai, also an alumnus of VIT was the Guest of Honour of the function.
The event was celebrated at VIT Vellore on April 6, 2019. In his brief address at the ceremony, Dr. G. Vishwanathan expressed his thoughts on providing free education saying - " It may not be possible for us to provide free education to foreign students, but we must be able to give free education to our own children. We have suggested that if it is not possible immediately let us begin with free education to girls now, later on we can expand with others also. The new government at the Centre should allocate 6 percent of GDP expenditure to higher education and increase it by one percent every year as we need to cover all the students so that they get school education as well as higher education and I hope it will happen"
VIT Chancellor also said that the Education Promotion Society of India has requested the government to increase the age of free education to children from 14 to 18. Dr G Vishwanathan is the President of EPSI. Along with the government, EPSI has also passed on the request to all political parties of the country. Talking about Vellore Institute of Technology, Dr. G Vishwanathan told that this year alone, VIT has provided scholarships of 16.07 crores to students through various scholarship programmes.
The function saw attendance from top officials from VIT - Dr. Sekar Viswanathan, Vice- President, VIT, Dr. Sandhya Pentareddy, Executive Director, Dr.Anand A.Samuel, Vice Chancellor, Dr.S.Narayanan, Pro Vice Chancellor, Dr.K.Sathiyanarayanan, Registrar, VIT.
Stay updated with latest Education News
More From Team Careers360