VIT signs MoU with Spanish University UCLM to strengthen academic and research activities
VIT signs MoU with Spanish University UCLM to strengthen academic and research activities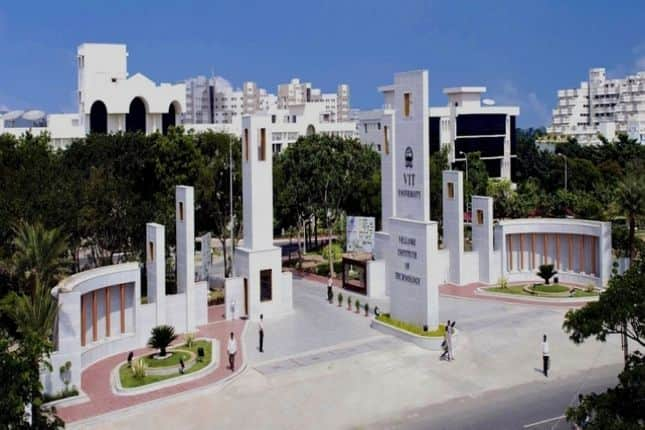 New Delhi, May 15: Vellore Institute of Technology (VIT), Vellore has signed a Memorandum of Understanding (MoU) with Universidad de Castilla-La Mancha (UCLM), Toledo, Spain. The MoU is aimed at strengthening the cooperation in academic and research activities, exchange of faculty and students, conduct of joint seminars and conferences, and exchange of scholarly publications. Dr.G. Viswanathan, Chancellor, VIT and Dr.Miguel Ángel Collado Yurrita, Rector, UCLM signed the MoU recently.
UCLM is one of the renowned government universities in Spain with more than 35,000 students spread across several schools. It offers different Bachelors, Masters, Doctoral and Professional degree programmes in faculties of Engineering, Medicine, Economic and Business Sciences, Law and Humanities etc.
Dr. Fátima Guadamillas Gómez, vice-chancellor of Internationalisation UCLM said that they are proud to partner with VIT since it shares Dr. G.Viswanathan's vision on internationalisation of higher education. The MoU is primarily focused in Engineering, Agriculture, Nanoscience, Nanotechnology and Molecular Materials and other areas such as Economic, Business and Law will be taken up in the future.
Dr. Fátima Guadamillas, vice-chancellor of Internationalization, Dr.Jordi Gimeno Beviá, Academic Director, Dr. Rosa Pérez Badia, Coordinator for International Relations, Dr. M Teresa Cuberes Montserrat, professor, Mining and Engineering School, Dr. Fernando Langa de la Puente, Director of the Centre for Nanoscience, Nanotechnology and Molecular Materials from UCLM and Dr.R.Seenivasan, Assistant Director, International Relations, Mr. Dhanumalayan, Research Scholar from VIT were present during the MoU signing ceremony held at Toledo, Spain.
Stay updated with latest Education News
More From Satyendra Singh