VP Naidu calls for addressing the shortage of doctors, paramedical workers in mission mode
VP Naidu calls for addressing the shortage of doctors, paramedical workers in mission mode
Vice President M Venkaiah Naidu, addressed the convocation of the University College of Medical Sciences today.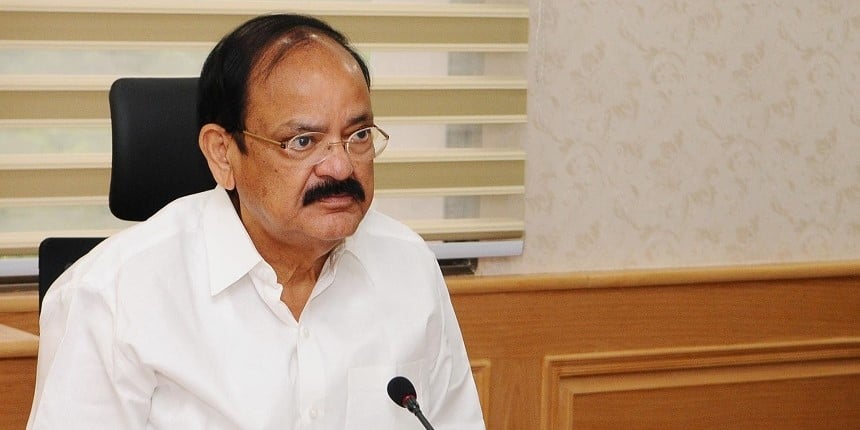 NEW DELHI: The Vice President, M Venkaiah Naidu, addressed the convocation of the University College of Medical Sciences, New Delhi today. During the event, Naidu stressed on the need to create more medical colleges in the country in line with the government's aim to establish one medical college and hospital in every district.
Naidu noted that India has a low doctor to population ratio at 1:1,511 which should be 1:1000 according to the World Health Organisation (WHO). He called for addressing the shortage of trained resources in the health sector of the country.
Also Read | Great Lakes Institute of Management opens admissions for PGDM, PGPM programmes
The Vice President also mentioned the low amount of staff in the paramedics as well as low nurse to population ratio and suggested better incentives and infrastructure in the rural areas to attract health workers as there is a shortage of human resources in those areas, too.
The Vice President also called for setting up more state-of-the-art hospitals in rural areas, with proactive participation from the private sector.
He observed that Indian nurses and paramedical staff have earned a great reputation and demand globally over the years with their skills, dedication and caring nature.
India's Health Sector
"The need of the hour is to leverage the innate skill among our youth to train more allied health workers and assign a larger role for them in our public health", Naidu said.
Speaking on innovation in health care, Naidu observed that e-Health has come up in a big way in recent years and holds promise to mitigate the problem of deficiency of doctors in rural areas.
Also Read | CAT 2021: Exam format, pattern to remain same, questions might be reduced
"With increasing internet and smartphone penetration in rural areas, e-health is the way forward for the optimum use of our human resources in healthcare", he said. eHealth can also empower women and bring about much-needed awareness on maternal health and other issues, Naidu added.
Naidu said that the Prime Minister, Narendra Modi is likely to launch the Pradhan Mantri Digital Health Mission in a few days. It will eliminate paperwork, bring about a seamless experience in hospitals and help in monitoring diseases.
Further, Vice President Naidu praised the University College of Medical Sciences and the associated Guru Teg Bahadur hospital for the great service offered by the two institutions during the management of COVID-19.
Also Read | NEET: SC sets aside Madras HC's observation on EWS reservation as 'unnecessary'
P C Joshi, Acting Vice-Chancellor, University of Delhi, Balram Bhargava, Director General ICMR, Balaram Pani, Dean of Colleges, University of Delhi and Anil Kumar Jain, Principal UCMS and others were present.
Write to us at news@careers360.com.
More From Vagisha Kaushik