We need to develop a curriculum that articulates the 'why' clearly, says Lina Ashar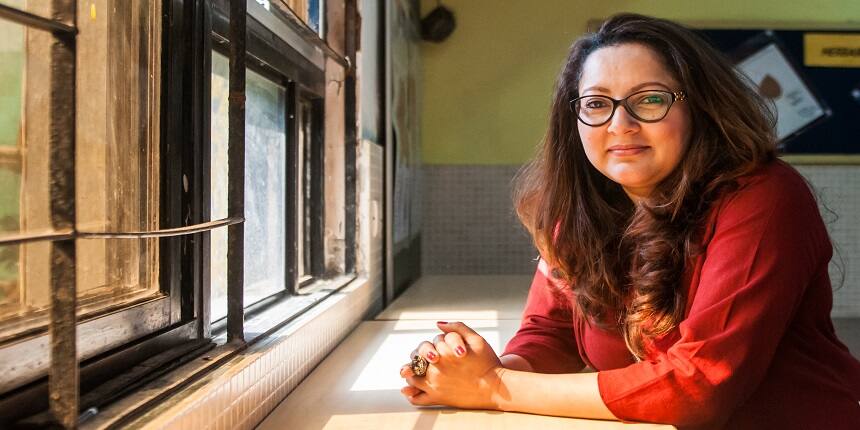 Lina Ashar, Founder, kangaroo kids and Billabong High International School writes about the approach schools need to be done to get out of the straitjacketed approach of education in India...
4 min read
Mar 05, 2022
One of the reasons I started a school in 1993 was because I experienced the straitjacketed approach of education in India first hand. It was a lacklustre system of education that upheld only the high-flyers. Crammed classrooms, disinterested students and over-stressed parents. It is high time we as educators realise that each child is intelligent; our current system drives out, play and creativity in the process of schooling that does not centre on concepts that keep children engaged or the questions that the children have. Rather we dictate and mandate a curriculum that operates as though for every question there is an answer that must be known and through textbooks and subjects with key learning achievements that are the same for every child of the same age. We really don't care about what interests these young learners.
What we don't realize is that the brain is best engaged when the brain seeks out meaning in an area of interest. The next best way is to create engagement of the brain by giving the brain a reason to learn something – a 'why this' is important to know, learn, use.
The conventional system of schooling neither allows the brain to wander in search of the meaning nor does it provide the reason 'why'. So most kids are left learning what is placed in front of them and labour through disconnected subjects and reams and reams of information that is a brain obstacle course. This entire navigation is a forced one for a single purpose goal of good grades and exam scores.
Articulation of 'why' in Curriculum
What we need to do is develop a curriculum that articulates the 'why'. This is articulated in two ways. One as a statement and the second more important is by way of connecting the 'content' and the learning process to the student's life in some meaningful way.
Throughout the process of learning, we need to expose learners to the many life opportunities that exist outside of the conventional ones such as engineering and medicine. When students can visualize the future they aspire to have then there is an internal compelling force that will mobilize them to move towards it and to do the things that will enable the aspiration to materialize. Parents, teachers and society cannot motivate students to learn by force, coercion or manipulation. It is only if you can tap into things that students believe are of value to them that you begin to create huge possibilities for students to perform and create beyond your imagination.
Another important aspect to remember is that we are living in the 21st century and things are changing at a rapid speed. Information that once needed to be researched and retained is now readily available. Schools now need to become more like facilitators, guiding children to use the available information correctly. We are skilling children for jobs that are not available today. So what exactly are we getting them ready for? The answer to this question is that the education system now needs to start working towards building habits of the mind and skilling children for an uncertain future, where they are prepared to deal with the unknown in a much better manner.
This aspect is what each educator needs to keep in mind while developing the curriculum of the Gen-Next and come up with teaching methodology accordingly.
---
Follow us for the latest education news on colleges and universities, admission, courses, exams, schools, research, NEP and education policies and more..
To get in touch, write to us at news@careers360.com.