"We want to develop new technologies with Indian Universities"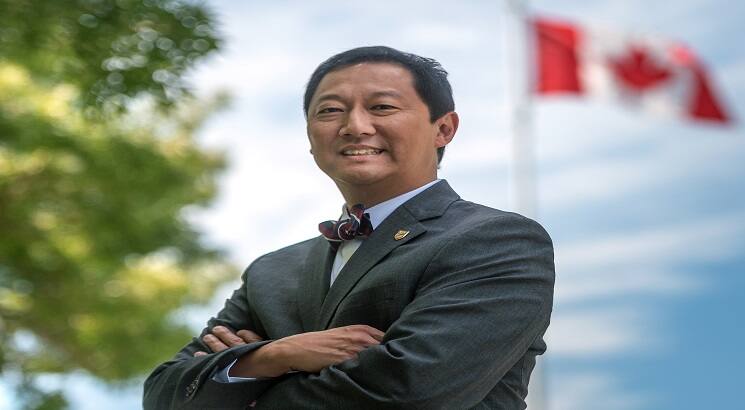 Prof Santa Ono, President & Vice-Chancellor of University of British Columbia (UBC) speaking to Careers360 discusses how Universities from Canada and India can collaborate in terms of innovation and development of new technologies...
Q. How do you look at the Indian higher education vis-a-vis Canadian higher education?
A. I would say that I have great respect for Indian Higher Education and believe that Indian Higher education and Canadian higher education are complimentary. I believe that there are many opportunities for interaction between UBC and Indian Universities and that is one of the reasons I am here in India right now. We have had opportunities to speak with representatives from different IIT campuses and I have been deeply impressed with many of the things that are happening in Indian Universities such as their innovation programmes.
Q. What are the specific skills you looking for Indian students aspiring to study at UBC?
A. I would say that the same skills we seek in all applicants domestic and international are the ones that we are looking for in Indian students. We are not only looking for individuals who have performed well in school and have high marks, but we are looking for evidence of creativity and passion in their records. We are one of the few universities that require essay responses to questions and we use that information to look for signs of focus and passion in a particular area during their high school careers and we are also looking for evidence of grit and resilience in their lives which is a very good predictor of future success in university.
Q. What are the various initiatives that UBC is taking to promote diversity on its campus?
A. We have an entire office on campus called the Equity and Inclusion office where a number of different programs are managed that aim to create a more diverse community, where we celebrate different cultures and build a sense of inclusion on campus. That office not only works for students but also works for faculty and staff as well.
Q. How are these initiatives going to help aspirants from India? Does the university have any specific scholarships, studentships for Indian students?
A. The university does have major entrance scholarships that do support students from India and now we are in a middle of a large campaign to increase additional scholarships for students some of which will be eligible for Indian students.
Q. Being one of the top three universities in Canada, how does UBC plan to enhance academic and work opportunities for Indian aspirants?
A. Most current rankings now rank UBC among the top two universities in Canada with the University of Toronto. We are constantly working to enhance academic programs at the university. We just launched a new school of Bio-Medical Science & Engineering and a Policy School at the university. So, we are constantly developing new programs to benefit students from India. We also are growing our work integrated learning co-op program at the university which is already the largest in Western Canada and offering those work opportunities not only in Applied Science and Science but also in the Liberal Arts.
Q. How is UBC collaborating with Indian universities in terms of academics?
A. We have just been here to collaborate with IIT but have also had meetings to talk about how we might collaborate to have a positive impact in mentoring girls in schools within India and that's the reason we are here for the dialogue. We are also interested in working with Indian Universities in terms of innovation and development of new technologies.