World Environment Day 2020: IIT Bhubaneswar kickstarts green culture campaign
World Environment Day 2020: IIT Bhubaneswar kickstarts green culture campaign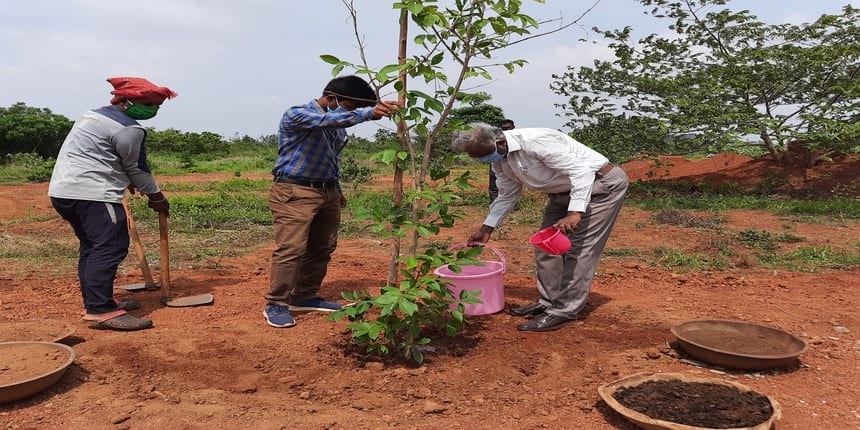 NEW DELHI: On World Environment Day 2020, Indian Institute of Technology Bhubaneswar, or IIT Bhubaneshwar, organized a plantation drive inside the campus.
The drive was inaugurated by R V Raja Kumar, director, IIT Bhubaneswar, by planting a sapling. It started the campaign for green culture and greener ecosystem for the residents on the campus.
The inauguration was done adhering to the social distancing measures and use of masks to avoid the spread of the novel coronavirus.
Emphasizing on giving back to 'mother nature' by contributing to a sustainable ecosystem, R.V. Raja Kumar said: "At IIT Bhubaneswar, we also carry research on green technologies aiming at reducing the carbon footprint not only developing a product but also usage of the product."
The other members present during the plantation drive included V. R. Pedireddi, dean-student affairs, Srinivas Bhaskar, a professor, and Col. Subodh Kumar, the registrar, among other faculty members and staff of the institute.
The Horticulture team in the institute aims to plant 5000 more trees on the campus premises. The trees of different varieties will also include fruit-bearing ones. The whole initiative will be complete in the coming semester.
Also Read:
More From Team Careers360