10 key takeaways from Draft National Education Policy
10 key takeaways from Draft National Education Policy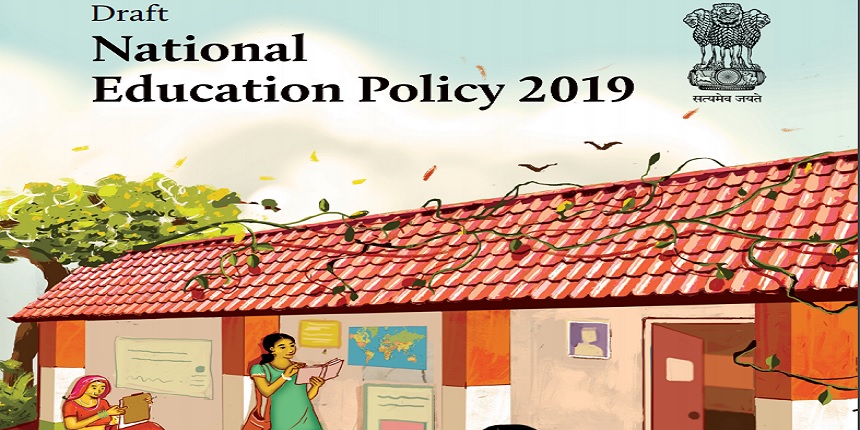 NEW DELHI, JUNE 3: One of the first key developments on the very first day of the NDA II was the submission of Draft New National Education Policy 2019. The Ministry of Human Resource Development has put the Draft in public domain for feedback prior to presenting it in the Parliament as a Bill. The new policy is an attempt to overhaul the education system in the country as it will have significant implications for individuals as well as schools and higher education institutions across India.
The Draft New Education Policy 2019 framed by the Committee headed by former ISRO Chief Dr K Kasturirangan recommends large scale changes in the curriculum and teaching-learning pedagogy in school education, it recommends for several sea changes in the way higher education institutions have been functioning in the country, laying emphasis on encouraging research culture.
Here are the 10 biggest things to know about the Draft.
#Grouping of Institutions into three types: The Kasturirangan Committee has recommended for modification of higher education institutions into three types, Type I, Type II and Type III. Type I- Research Universities, Type II- Teaching Universities and Type-III- Teaching Colleges.
#Abolition of Affiliation system: The committee has recommended for doing away with the affiliation system of colleges by giving them autonomous status.
#Establishment of National Research Foundation: A National Research Foundation (NRF) will be established to grant competitive funding for outstanding research proposals across all disciplines.
#Exit exam for MBBS: There will be a common examination for MBBS at the final stage of exit also as NEET.
#Single Higher Education Regulator: The committee has recommended for establishment of National Higher Education Regulatory Authority (NHERA) as the sole regulator for higher education in the country including professional education. All existing bodies like AICTE, NCTE, etc. will be transformed into Professional Standard Setting Bodies (PSSBs).
#Extending Scope of RTE: Extension of the RTE Act to include early childhood education (3-6years).
#5+3+3+4 model of School Education: A new developmentally appropriate curriculum and pedagogical structure for school education: 5+3+3+4 design.
#The notions of "higher secondary" or "junior college" will be eliminated; Grades 11 and 12 will be considered an integral part of the secondary stage.
#Abolition of MPhil programme: It has recommended for discontinuation of M.Phil programmes, Undertaking a PhD shall require either a Master's degree or a four-year Bachelor's degree with Research.
#Establishment of a National Research Foundation: A new NRF will be set up through an Act of Parliament, as an autonomous body of the Government of India, to fund, mentor, incentivise, and build capacity for quality research across the country in all disciplines, primarily at universities and colleges, both public and private.

Inputs shared by Dr. S.Venkataraman, Assistant Professor, Department of Education, Annamalai University
Stay updated with latest Education News