239 institutions to be eligible to offer online degrees: Government
239 institutions to be eligible to offer online degrees: Government
Budget 2021 Documents: Relaxations in UGC regulations made 239 institutions eligible to offer online and 204, ODL courses.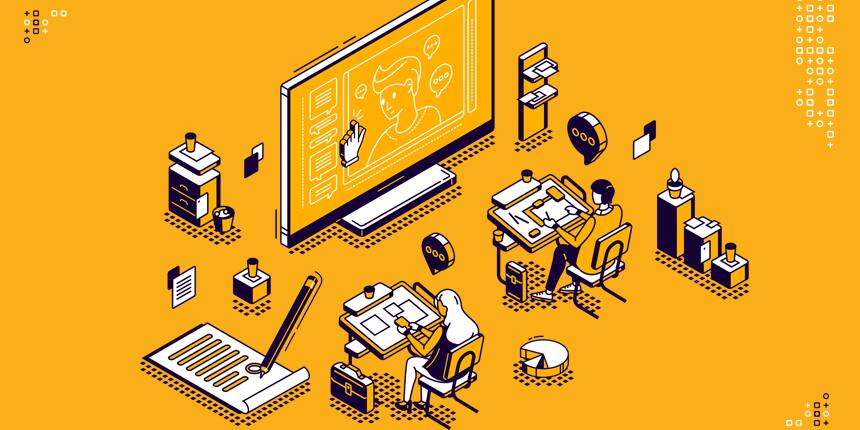 NEW DELHI: The central government reckons that the relaxations in regulations governing online and distance education will lead to 239 institutions becoming eligible to offer "online full degree or diploma programmes". At present, just seven universities are permitted to offer these. The number of institutions offering open or distance learning (ODL) courses is likely to increase to 204, the Union Budget 2021 documents show.
Last year, finance minister Nirmala Sitharaman had announced in her Budget 2020 speech that the government will allow top 100 universities in the National Institutional Ranking Framework (NIRF) to launch online courses. Then, in May 2020, Sitharaman announced in her fifth press conference on economic measures to tide over the COVID-19 crisis that the government will allow the top 100 universities to offer online degree programmes from May 30, 2020.
The regulations were changed in September. "With the new regulatory changes, the number of HEIs [higher education institutions] eligible to offer programmes in online mode is likely to increase to 239 and in ODL mode it is likely to increase to 204," says the Implementation of Budget Announcements 2020-21 released with the Union Budget 2021.
UGC: Online degree regulations
In September, the University Grants Commission (UGC) issued a new set of regulations for distance and online education in the country. As per the new regulations, the top 100 universities in the country will be permitted to start distance learning and online programmes without "prior permission". As per the new regulations, the new system will be an integrated model of education of distance and online mode.
The regulations allowed the top 100 universities in the NIRF or having a minimum of 3.26 grade from the National Assessment and Accreditation Council (NAAC) to start online programmes without prior permission but in compliance with regulations.
The Centre and the UGC have been pushing for online education to increase India's gross enrolment ratio for some time. In 2018, the UGC allowed universities to offer online courses, in line with their regular programs. The institutions were allowed to offer certificate, diploma and degree programmes in full-fledged online mode. Later, in January 2019, UGC invited proposals from higher education institutions (HEIs), to offer courses in "online mode" from 2019-20 onwards. The New Education Policy (NEP) 2020 also emphasises on online education to achieve the targeted 50% GER by 2035.
Budget 2021: Cuts in higher education
Despite the NEP requiring funds for implementation, next year's budget for both higher and school education has been cut to the tune of 6%. The allocation for higher education has dropped by Rs 1,116.52 crore to Rs 38,350 crore from Rs 39,466 crore in 2020-21.
However, the allocation for digital India has gone up from Rs Rs 445 crore to Rs 645 crore. The government has allocated Rs 200 crore for massive open online courses (MOOCs), up from Rs 75 crore in 2020-21. The allocation for National Mission in Education Through ICT has also gone up from Rs 85 crore last year to Rs 150 crore this year.
Write to us at news@careers360.com.