265 million children missing school meals due to COVID-19: UNICEF
265 million children missing school meals due to COVID-19: UNICEF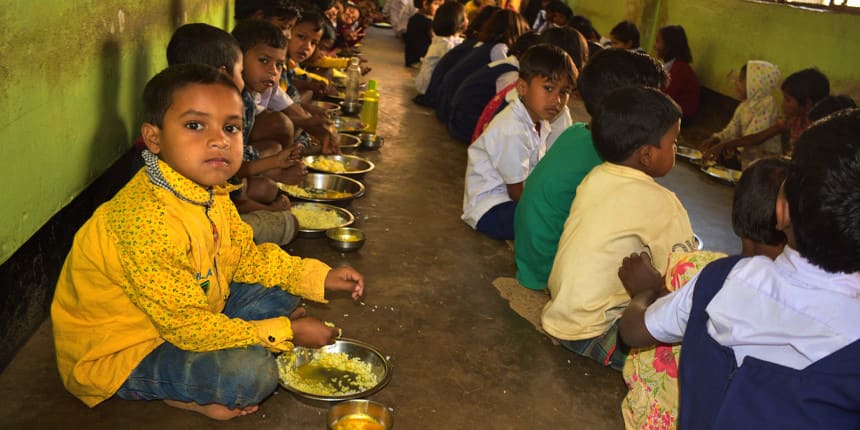 NEW DELHI: A report released by the United Nations Children's Fund (UNICEF) on Thursday has revealed that more than 265 million children across the world are missing out on school meals during the COVID-19 pandemic.
The data published on World Children's Day covers 135 countries including India.
In the World Children's Day 2020 Data and Advocacy Brief, UNICEF states: "There is a 40 per cent decline in the coverage of nutrition services for women and children across 135 countries."
"As of October 2020, 265 million children were still missing out on school meals globally. More than 250 million children under five could miss the life-protecting benefits of vitamin A supplementation programmes," it adds.
Pointing out that 11.89 % of COVID-19 cases in India are under 20 years, UNICEF stated that the pandemic induced lockdown has negatively affected 247 million children from preschool to secondary level in India.
"In India, 1.5 million school closures have impacted 247 million children enrolled in elementary and secondary education and 28 million children who were attending pre-school education in Anganwadi Centres . This is in addition to more than 6 million girls and boys who were already out of school prior to the COVID-19 crisis."
The report also predicts that an additional six to seven million children will suffer from wasting or acute malnutrition in 2020. This issue is expected to be prevalent in sub-Saharan Africa and South Asia.
It also said that an additional 150 million children will be in multidimensional poverty that is without education, health, housing, nutrition, sanitation or water in 2020.
'Keep schools open'
The UNICEF report was in favour of school reopening as the net benefits of keeping schools open was higher.
The report stated: "As some countries experience a resurgence in COVID-19 infection, discussion has been raised recently on whether schools should be closed again. Evidence shows that the net benefits of keeping schools open outweigh the costs of closing them."
UNICEF said that data from 191 countries show that schools "are not a main driver of community transmission" and that there is "no consistent association" between school reopening and COVID-19 infection rates.
UNICEF has also put forward a six-point plan to respond to the COVID-19 induced crisis. These are ensuring learning by closing the digital divide, guaranteeing access to nutrition and health, mental health support for children, access to safe drinking water, reverse child poverty and protect children and families from disaster and displacement.
Also read:
Write to us at news@careers360.com.
Stay updated with latest Education News
More From Team Careers360