Children's Day 2020: 8 charts on childhood and growing up in India
Children's Day 2020: 8 charts on childhood and growing up in India
NEW DELHI: The World Hunger Index 2020 ranked India's as the worst record in child wasting rates among 107 participating countries, which included neighbours Pakistan and Bangladesh. The infant mortality rate has declined over the years but is still high at 32 per 1,000 births.
A vast number of Indian children are born in poverty and few prospects. Over the decades, a range of schemes and programmes have been introduced to give them a fighting chance -- they cover nutrition, education and other aspects of their lives. Families are spending more on education but a crisis like the ongoing COVID-19 pandemic has shown how precarious most of their conditions are. When access to technology became of paramount importance, most kids didn't have it.
On Children's Day 2020, we take a look at what the numbers say about childhood and growing up in India.
Mortality
The first step is survival and that is still difficult for many. According to the Sample Registration System Statistical Report 2018, released by the office of the registrar general and census commissioner, the infant mortality rate is 32 per every 1,000 births. In rural areas the figure is higher.
As for the mortality rate among children under five years of age, the figure for rural areas is 40 per 1,000 births.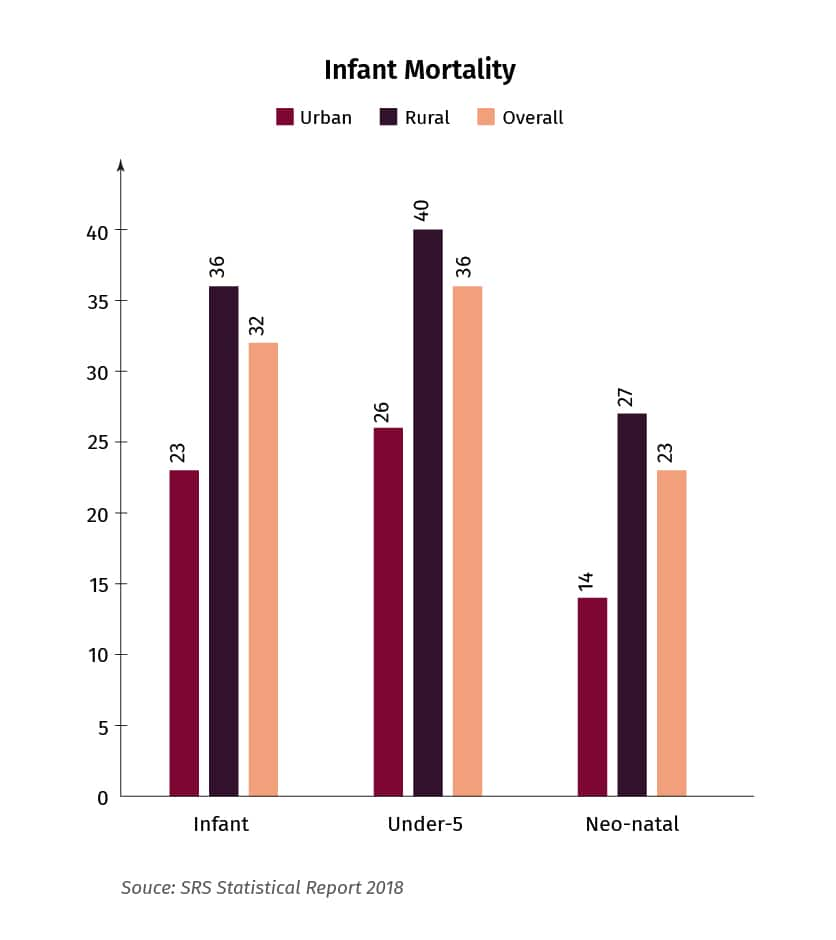 Food and nutrition
India was ranked the worst performer among 107 participating countries in child wasting rates as per the Global Hunger Index 2020. India recorded a child wasting percentage of 17.3% and a child stunting percentage of 37.4%. As per the report, 14% of the population in India are undernourished. Wasting in children is when they have low weight for their height and stunting is having low height for age -- both indicate undernutrition.
According to the latest National Family Health Survey, 2015-16, 38.4% of all children under five years of age are stunted, 21% are wasted, and 35.8% are underweight. The report also states that 7.5% under five years of age are categorized as severely wasted. A majority of children under the age of five years, 58.6%, are also categorized as nutritionally anemic.
The percentage of wasted children and severely wasted children are about the same in both rural and urban areas. Rural areas had 21.5% wasted children and urban areas had 20% wasted children. Urban areas were slightly worse off recording 7.5 % severely wasted children while in rural areas it was 7.4%.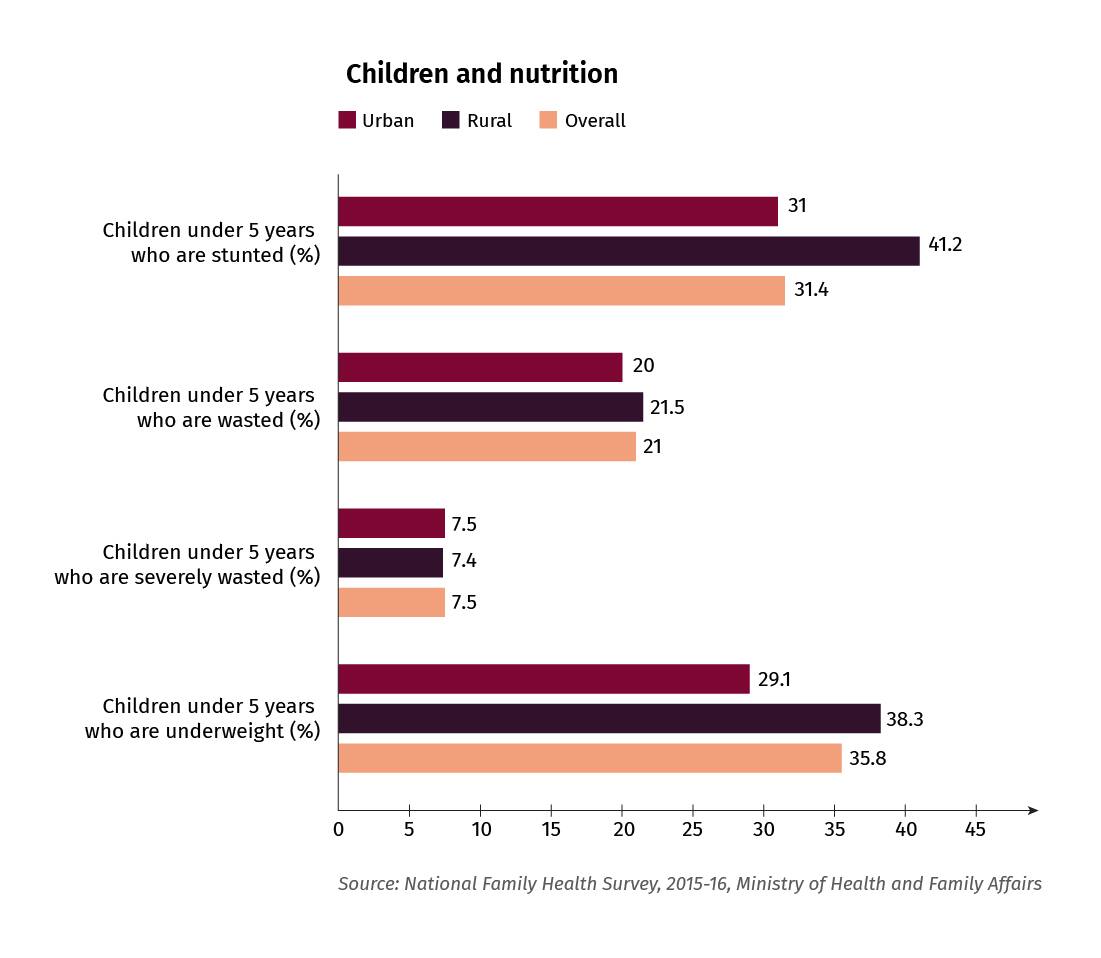 Early childhood
The scheme for setting up early childhood care and education (ECCE) centres, or anganwadis, was introduced in 1975. It was later subsumed within the umbrella Integrated Child Development Scheme (ICDS). Addressing the developmental and education needs of children under six years of age, the anganwadi centre programma has seen budgets increase from 2016-17 (actuals) to 2020-21 (budget estimates). According to the ministry of women and child development's Annual Report 2019-20, by June 30, 2019, there were 13.77 lakh anganwadi centres in the country.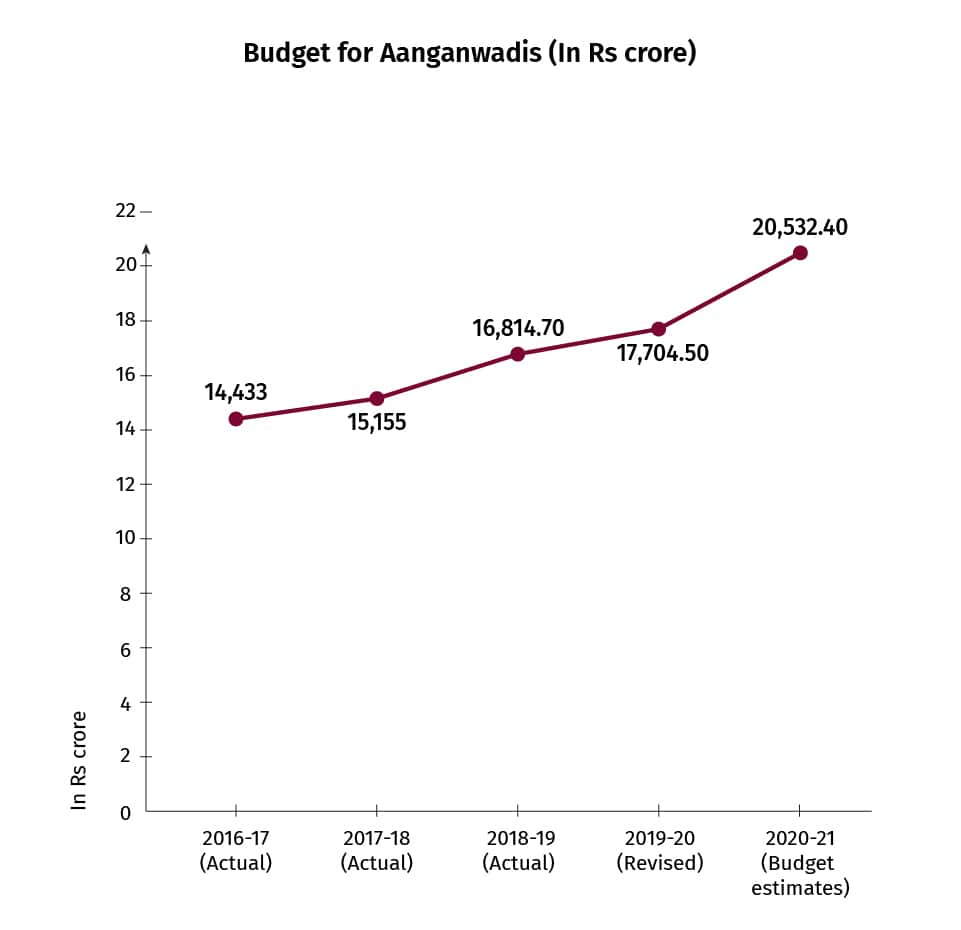 Despite that, the number of children it has benefited, either by providing supplementary nutrition or education, has declined since 2014.
In 2018-2019, the actual budget sponsored by the Centre for Anganwadi Services was Rs 168,14.72 crore. The budget has increased from Rs 14,433 crores in three years.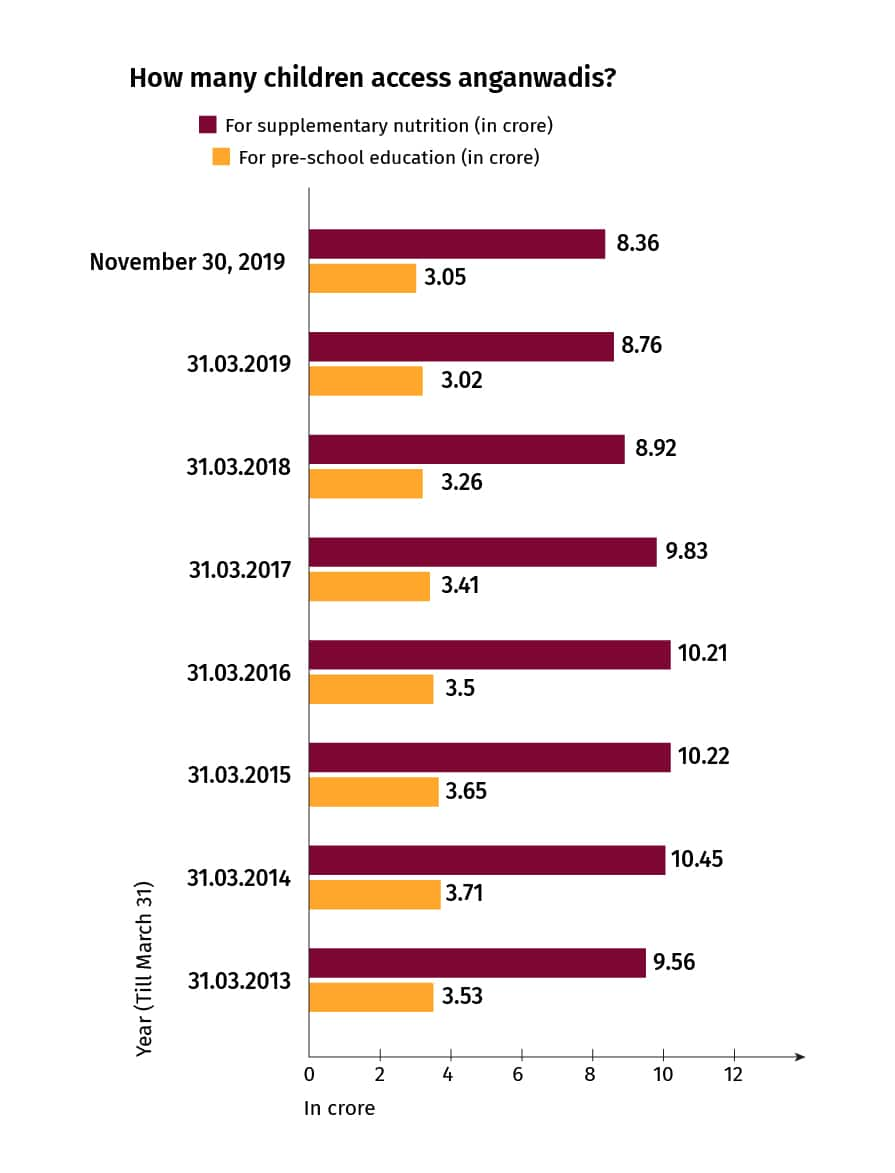 What education costs
According to the latest round of the National Sample Survey conducted in 2018, an Indian household spends more on the boys' education than girls' from primary to higher secondary. At the pre-primary level, in the rural areas, an average of Rs 5,879 is spent on boys' education and Rs 5,387 is spent on girls' education. The disparity continues till higher secondary level as Rs 9,943 was spent on boys' education and Rs 8,196 on girls.
It was a similar story in urban areas as an average of Rs 15,370 is spent per household on boys' education and Rs 13,433 on girls.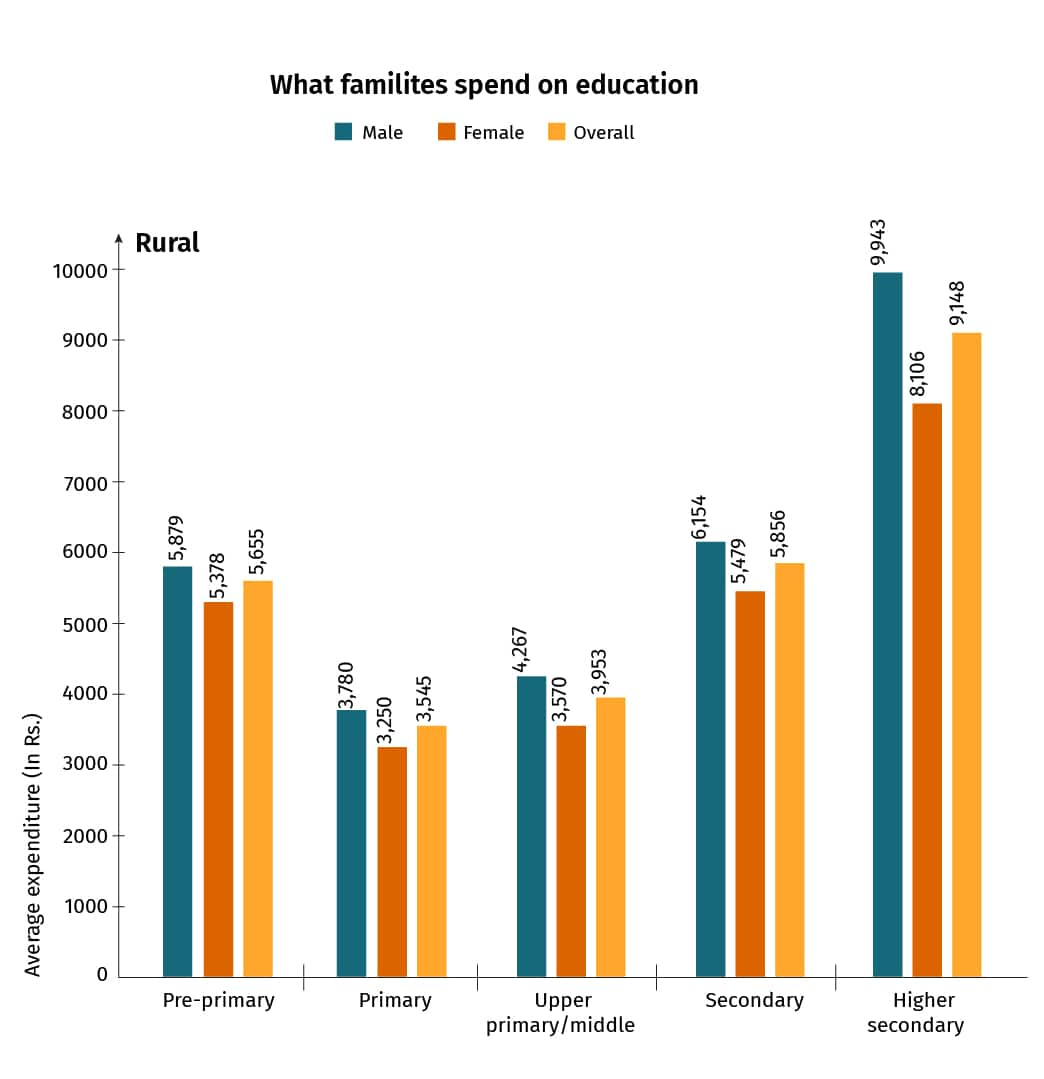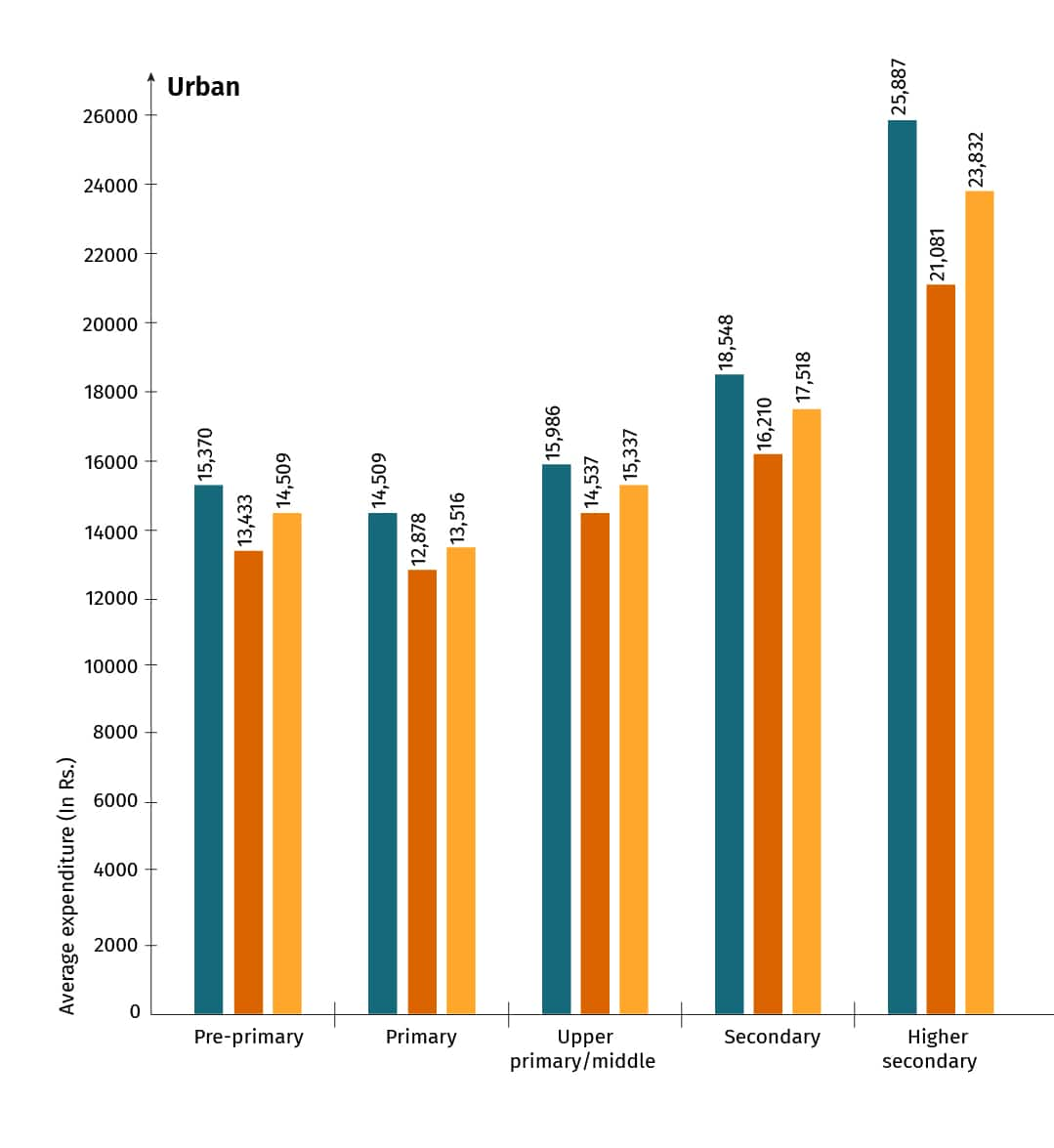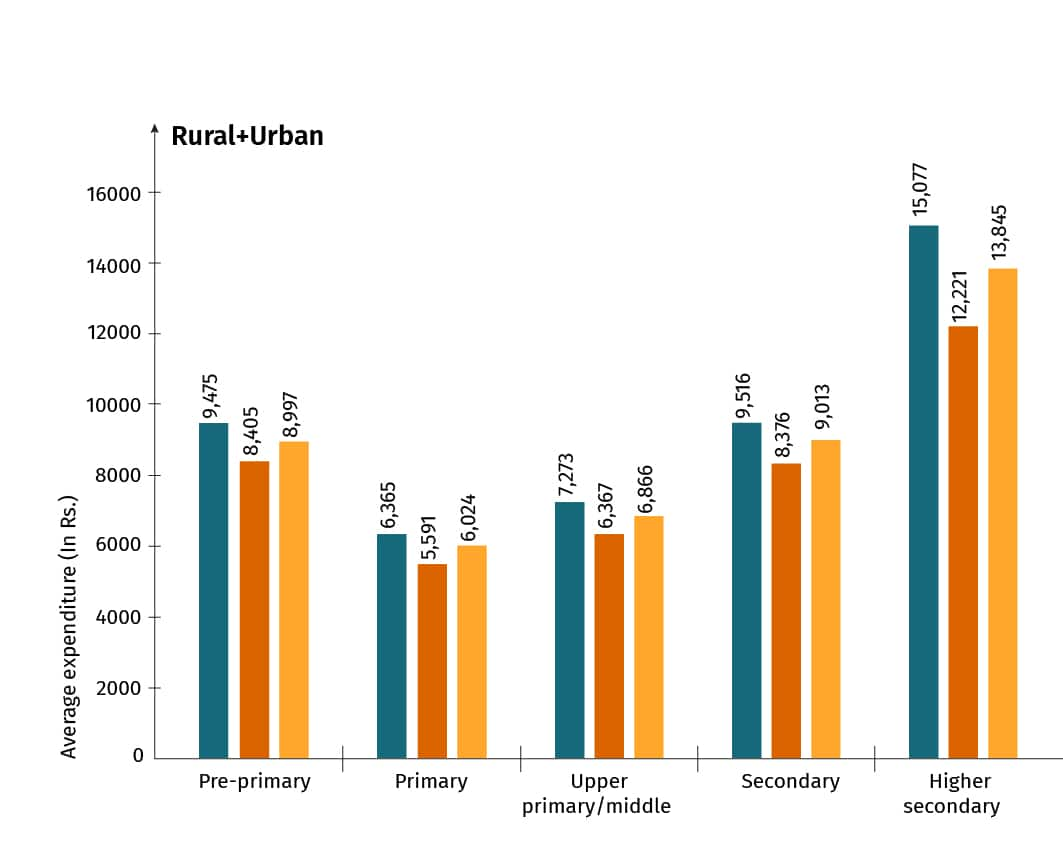 Computers and internet
The vast majority of households, and the children in them, are still without modern amenities such as computers and an internet connection. According to the same NSS survey, just 10% households have a computer and less than a quarter have an internet connection. This stark gap became most visible during this year's COVID-19 crisis which forced even public schools to attempt to teach online.
School meal programme
India's mid-day meal scheme, which provides hot, cooked meals to children in public schools, was introduced to provide nutrition and improve retention and attendance in schools.
In September 2020, the department of school education and literacy told Parliament that around 11.81 crore children in India are covered by the mid-day meal scheme . The number of children enrolled under the scheme was highest in Uttar Pradesh reaching up to 1.81 crores (15%), followed by Bihar(14.6%), West Bengal (9.8%) and Maharashtra(9.06%).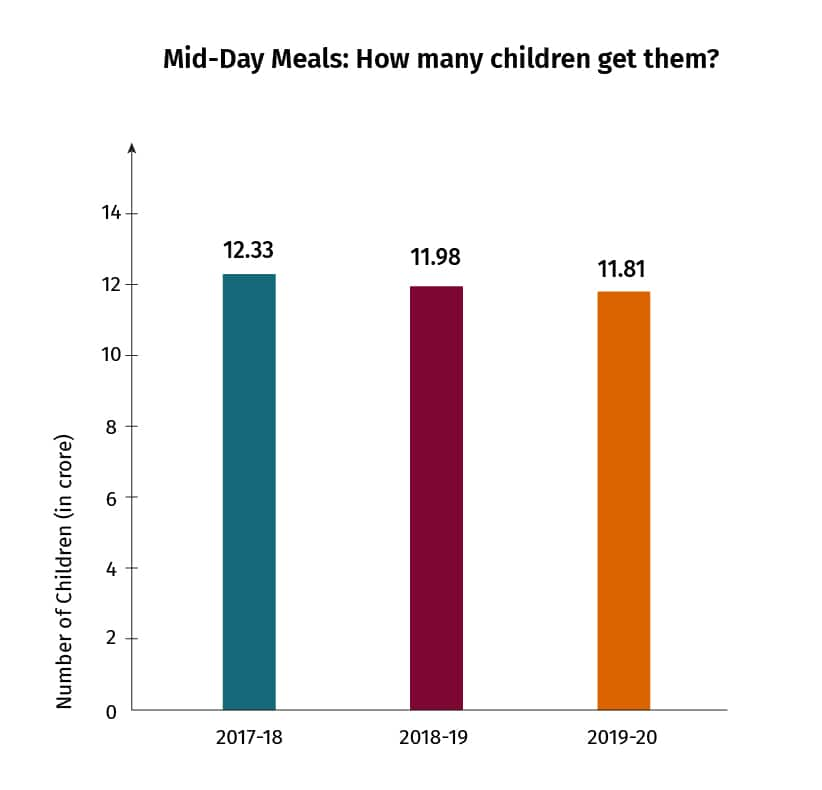 When they drop out
According to ASER survey 2020, in rural areas, 4.6% students between the ages of 6 to 14 are out of school. For the ages between 7 to 16, 5.2% of students are reported to be out of school.
According to NSSO survey 2018, most dropouts happen at the secondary stage which amounts to 19.8% of the dropouts, In this the rate is higher in the rural areas (20.8%) compared to urban areas (17.1%).
The percentage of dropouts at the pre-primary level in the rural areas (7.2%) is almost double of that in the urban areas (3.8%). Moreover, girls record a higher dropout rate at the primary level in both rural and urban areas with 9.6% and 4.4% respectively.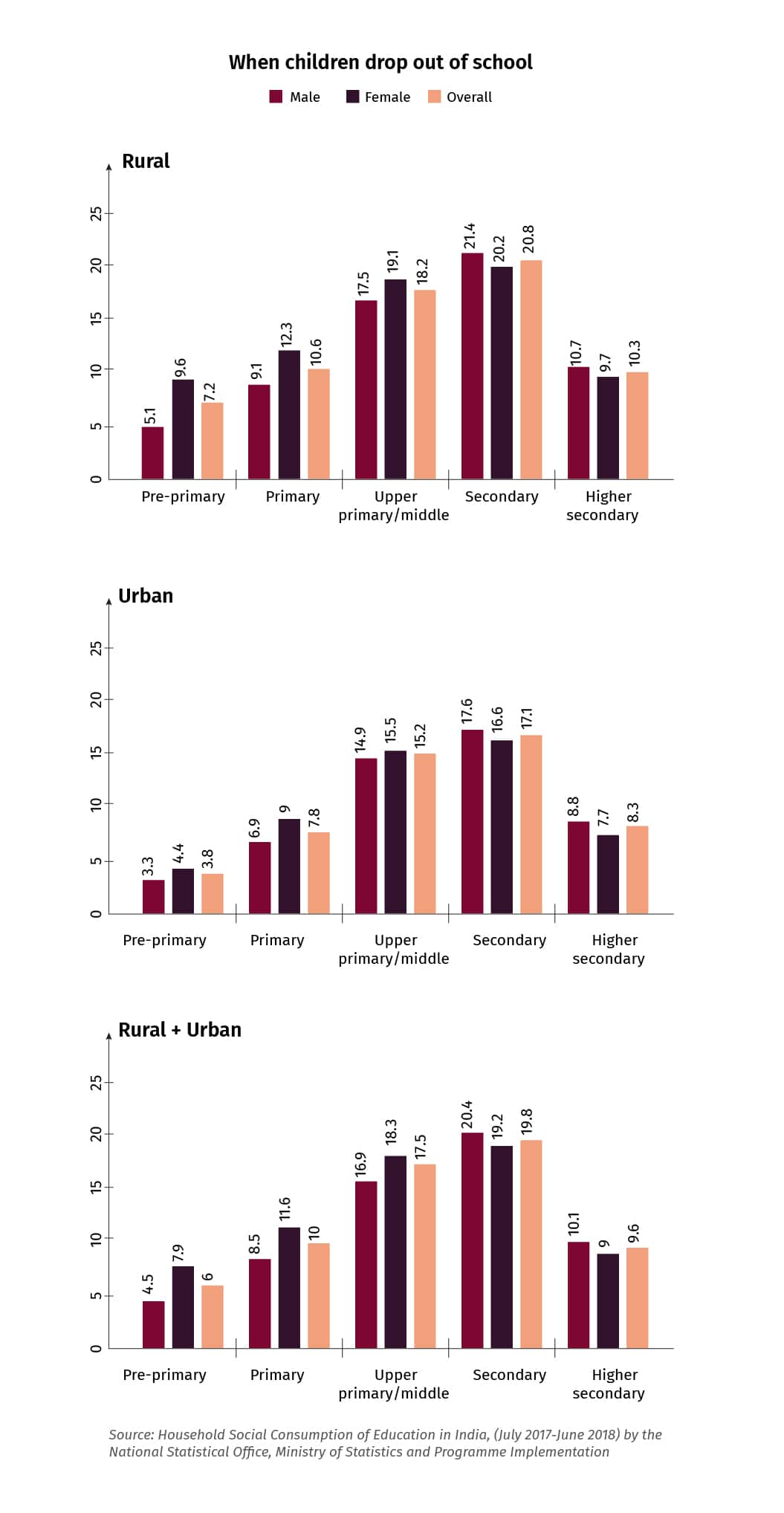 (With inputs from Nidhi Agarwal)
Also read:
Write to us at news@careers360.com.
Stay updated with latest Education News