3rd OUP South Asia Conclave saw Policymakers, bureaucrats, academics exchange ideas on Modern South Asia
3rd OUP South Asia Conclave saw Policymakers, bureaucrats, academics exchange ideas on Modern South Asia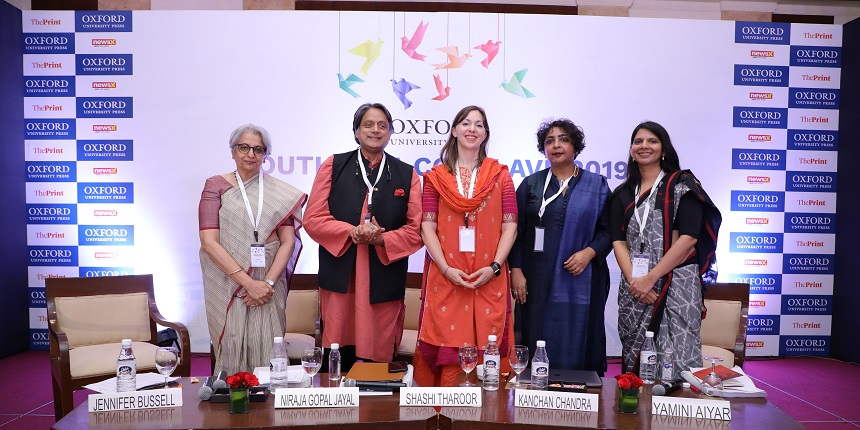 NEW DELHI, JULY 11: The third edition of the South Asia Conclave by Oxford University Press (OUP) witnessed researchers, policymakers, bureaucrats, academicians, and journalists from different spheres attending and debating contemporary ideas that define modern South Asia. The conclave closely examined the key issues impacting the region, such as political challenges related to ethnic and religious diversity, identity politics, ethnic violence, terrorism, separatism, governance, economic growth, gender consciousness, national security, changes in culture and social structure as well as the significance of diaspora.
For years now, South Asia has been one of the fastest growing regions in the world. However, this rapid economic growth has been accompanied by income inequalities, education and health inequities, environmental degradation, macroeconomic imbalances — even macroeconomic crises in some cases — and, in general, uneven public service delivery to its citizens. Following its successful launch in 2017, the South Asia Conclave has become one of the major platforms to talk about issues pertaining to South Asia, and is aimed at developing a deeper understanding of these issues.
The focus was on Manuben Gandhi's life - the impact of her life and times with Mahatma Gandhi between the years 1943 and 1948. Manu Gandhi joined Gandhi's entourage in 1943 as an aide to his ailing wife Kasturba in the Aga Khan Palace prison, and remained with him and his family until his assassination. The panelists deliberated over Gandhi's practices and his ways of instilling discipline into his disciples, the act of being accounted for or accounting every single event of the day – something that helped Manu Gandhi to enhance her writing skills from mere listicles to sentences and finally to beautifully flowing paragraphs describing everything but the walk that Gandhi and Manu Ben took together. The question of the nature of consent in the time of British Raj and in the current times, what did it mean to say yes or no among other deliberations around Gandhi's troubled sexuality were discussed.
The second session involved a fruitful discussion on the book, "Line on Fire: Ceasefire Violations and India-Pakistan Escalation Dynamics" by Happymon Jacob, Associate Professor of Diplomacy & Disarmament Studies at the School of International Studies, Jawaharlal Nehru University, New Delhi. The session focussed on the turbulent relations between India and Pakistan and the exponential increase in ceasefire violations (CFVs).
The third session led an insightful discussion based on the title- In Their Own Words: Understanding Lashkar-e-Tayyaba by C. Christine Fair, Provost's Distinguished Associate Professor, Security Studies Program of Edmund A. Walsh School of Foreign Service, Georgetown University.
The fifth session witnessed a stimulating discussion based on the tittle, Clients and Constituents: Political Responsiveness in Patronage Democracies by Jennifer Bussell, Assistant Professor of Political Science and Public Policy, University of California, Berkeley.
Stay updated with latest Education News
More From Team Careers360