454 universities to hold final-year exams, 177 still deciding: UGC
454 universities to hold final-year exams, 177 still deciding: UGC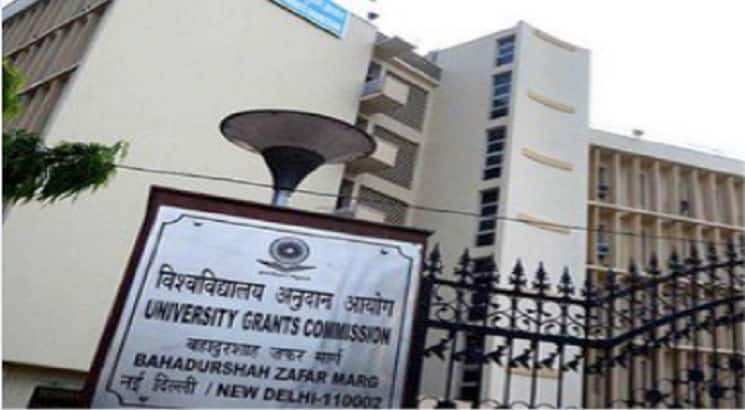 NEW DELHI: As many as 454 universities in the country are following the revised guidelines of the University Grants Commission, or UGC, to conduct the final year examination by September end.
According to the UGC, based on the response received from 640 universities, 182 universities have already conducted the examination in the on-line or off-line mode.
Universities were asked to respond when the revised UGC guidelines issued on July 6 faced serious criticism from several state governments, students and teachers. The revised guidelines asked universities to compulsorily hold final-year or final-semester exams by the end of September. Six state governments wrote to the Ministry of Human Resource Development (MHRD), UGC, with some chief ministers writing to the Prime Minister demanding cancellation of final year examination amidst growing cases of COVID-19 cases in the country.
The UGC released the figures the day after Mumbai-based lawyer and activist, Anubha Shrivastava Sahai, said that she, representing 'India Wide Parents Association', will move Supreme Court against the UGC's revised guidelines.
Response to UGC new guidelines 2020
The UGC has issued a statement saying that the universities were approached to inform the status of the conduct of the examination. It received responses from 640 Universities, which included 120 Deemed-to-be- universities, 229 private universities, 40 central universities and 251 state universities.
"Out of the 640 Universities, 454 Universities have either conducted the examination or are planning to conduct," says the UGC in its statement. It stated that 182 have already conducted the examination, while 234 are planning to conduct the examination in on-line/off-line or blended mode in the month of August and September.
A total of 38 universities are planning to conduct the examination as per the directions of the relevant statutory councils like the Bar Council of India, Medical Council of India, Dental Council of India, etc.
India Wide Parents Association
However, 177 universities, out of the total 640 that have responded, are yet to decide on the conduct of the examination. Parents, students and even many teachers are opposed to the exams. "Students from different states and India Wide Parents Association to move to SC to challenge UGC guidelines," wrote Anubha Shrivastava Sahai on Twitter on July 15.
STUDENTS FROM DIFFERENT STATES AND INDIA WIDE PARENTS ASSOCIATION TO MOVE TO SC TO CHALLENGE UGC GUIDELINES @nidhiindiatv @barandbench @LiveLawIndia @MirrorNow @fayedsouza @ABPNews @ANI

— Adv Anubha Shrivastava Sahai (@anubha1812) July 15, 2020
According to the UGC's list of universities, there are 945 universities in the country, of these 234 universities (including central, state, deemed, and private) are located in the six states which have expressed their helplessness in conducting final year examination. The states are Punjab, Maharashtra, Odisha, Tamil Nadu, West Bengal and Delhi.
The UGC has also stated that in the case of 27 private universities, which were established during 2019-20 to till date, the first batch is yet to become eligible for the final examination.
Also read:
Write to us at news@careers360.com
Stay updated with latest Education News