UGC guidelines not mandatory: Maharashtra Higher Education Minister
UGC guidelines not mandatory: Maharashtra Higher Education Minister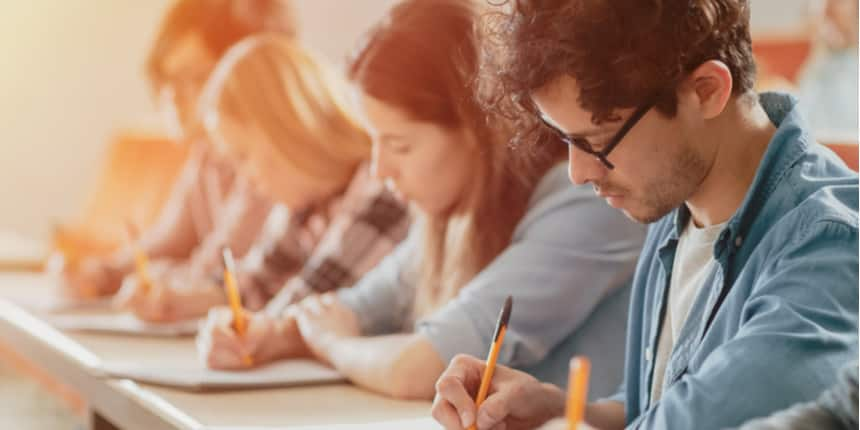 NEW DELHI: The minister of higher education and technical education of Maharashtra, Uday Samant, has written to HRD minister Ramesh Pokhriyal 'Nishank' reminding him that the University Grants Commission's revised guidelines on exams and academic calendar can only be "advisory" in nature.
The UGC issued the revised guidelines on Monday, July 6, clearing the way for universities to hold final-year or end-semester exams in online, offline or "blended" mode. These instructions followed the UGC's original guidelines from April.
"I am of the opinion that the revised guidelines issued by UGC dated July 6th, 2020 are not mandatory but mere advisory like the earlier guidelines," wrote Samant to Pokhriyal on July 7.
Without waiting for central directions, several had already cancelled exams, including final-year ones. Maharashtra was one of the first states to cancel even final semester exams and propose an alternative system of marking. By Monday, Gujarat, Rajasthan, Haryana, Punjab, West Bengal and Odisha had all cancelled.
Maharashtra CM to PM Modi
In late June, Maharashtra chief minister, Uddhav Thackeray had written to prime minister Narendra Modi requesting him to direct central regulators to "endorse" state decisions on exams and issue central guidelines.
Maharashtra had formed a state-level committee that had advised the state government to cancel university exams.
Samant listed out states that have cancelled their final semester exams mentioning Punjab, Haryana, Rajasthan, Odisha, Tamil Nadu, West Bengal, Puducherry have taken decision not to conduct technical exams. He pointed out that several Indian Institutes of Technology, including IIT Mumbai, Kharagpur, Kanpur and Roorkee, have stopped exams.
Will endanger students, parents, teachers
Samant wrote that Maharashtra's decision to cancel was "in line with the then guidelines of UGC dated 29th April, 2020 wherein clause 8 (i) enables universities to adopt 1he UGC guidelines by making alterations/additions/modifications/ amendments to deal with particular situations in the best interest of the students. Also these UGC guidelines empowered the stale government to issue directions to universities/colleges regarding conduct of examinations''.
"Conduction of final year exams of approximately more [than] 10 lakh students seems highly infeasible task and If conducted, would endanger the wellbeing of students, parents, teachers, supporting staff and other machinery involved in the process," wrote Samant.
He added that most educational institutes, hostels and other facilities have been pressed into service as quarantine and other centres engaged in the battle against COVID-19 and students have gone home. The administration at Dr. APJ Abdul Kalam University had cited the same reason for cancelling final exams for over 2 lakh BTech students in Uttar Pradesh.
Also read:
Write to us at news@careers360.com.
More From Aeshwarya Tiwari