AICTE to establish AICTE IDEA Labs in 49 colleges across India
More than 80% AICTE IDEA Labs will be built in private engineering colleges. States like Andhra Pradesh, Karnataka have only a single public college that qualified.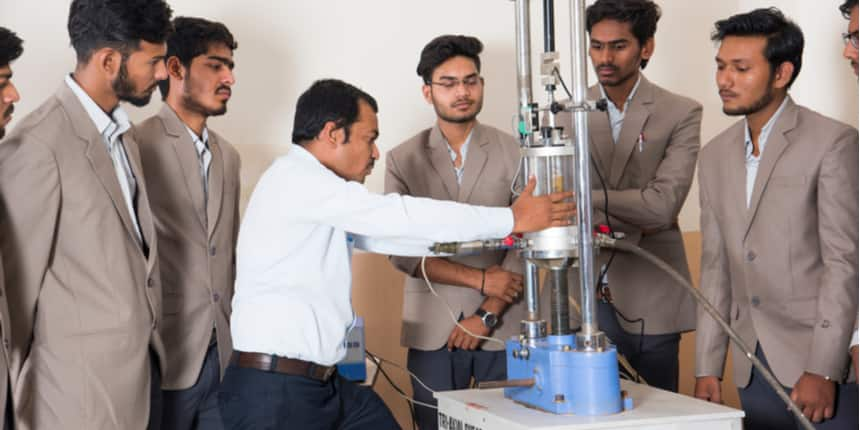 NEW DELHI: All India Council for Technical Education (AICTE), the top regulator for technical education, has selected 49 colleges and educational institutions for establishing AICTE IDEA (Idea Development, Evaluation, and Application) Lab.
In the first phase of the scheme, the labs will be built in education institutions located in non-metro cities spread across 16 states and the Union Territory of Puducherry. The proposals for the scheme were invited in January 2021 and were evaluated by the National Steering Committee. AICTE intends to open up the participation of metro cities in the second phase.
AICTE IDEA labs will be a round-the-clock common facility in these 49 institutions where students can learn to apply Science, Technology, Engineering, and Mathematics (STEM) fundamentals on ideas through hands-on learning.
Beyond textbook learning, the focus of IDEA labs will be to train students so that they become imaginative and creative and stay so at the workplaces they join. Each college will be required to organise training sessions for interested students and support projects and by providing online learning materials.
Promoting experiential learning in technical education, Rajive Kumar, AICTE secretary said: "There should be no lock put on IDEA Lab which should work on trust, allowing free access to facilities 24x7. The IDEA Labs in smaller cities will strengthen the innovation ecosystem of the country."
Science and engineering
"As a common facility embedded in the institution, the IDEA Lab will make engineering graduates more imaginative and creative, besides getting basic training in the 21st-century skills like- critical thinking, problem-solving, research, collaboration, communication, lifelong learning, etc," an official statement said.
The IDEA Lab also intends to encourage teachers to conduct "multidisciplinary education and research" emphasized in the National Education Policy, NEP 2020.
More than 80 percent of the educational institutions selected by AICTE are private. According to Kumar, about 600 colleges had applied to set up the labs including government colleges. " The participation of government colleges was low and many such colleges were rejected as they did not meet the parameter set by AICTE," Kumar said.
List of institutions selected by AICTE for AICTE IDEA labs 2020-21
| | | |
| --- | --- | --- |
| Name of the Institute | City | State |
| POTTI SRIRAMULU CHALAVADI MALLIKARJUNA RAO COLLEGE OF ENGINEERING AND TECHNOLOGY | VIJAYAWADA | Andhra Pradesh |
| QIS COLLEGE OF ENGINEERING & TECHNOLOGY | ONGOLE | Andhra Pradesh |
| SAGI RAMAKRISHNAM RAJU ENGINEERING COLLEGE | BHIMAVARAM | Andhra Pradesh |
| SREE VIDYANIKETHAN ENGINEERING COLLEGE | RANGAMPET | Andhra Pradesh |
| VIGNAN'S INSTITUTE OF INFORMATION TECHNOLOGY | VISAKHAPATNAM | Andhra Pradesh |
| GIRIJANANDA CHOWDHURY INSTITUTE OF MANAGEMENT AND TECHNOLOGY | GUWAHATI | Assam |
| BHILAI INSTITUTE OF TECHNOLOGY | DURG | Chhattisgarh |
| SHRI SHANKARACHARYA INSTITUTE OF PROFESSIONAL MANAGEMENT & TECHNOLOGY | RAIPUR | Chhattisgarh |
| A.D.PATEL INSTITUTE OF TECHNOLOGY | ANAND | Gujarat |
| G H PATEL COLLEGE OF ENGINEERING & TECHNOLOGY | VALLABH VIDYANAGAR | Gujarat |
| PANIPAT INSTITUTE OF ENGINEERING & TECHNOLOGY | PANIPAT | Haryana |
| BIRLA INSTITUTE OF TECHNOLOGY | RANCHI | Jharkhand |
| B V V SANGHA'S BASAVESHWAR ENGINEERING COLLEGE BAGALKOT | BAGALKOT | Karnataka |
| KLE DR. M. S. SHESHGIRI COLLEGE OF ENGINEERING AND TECHNOLOGY, BELGAUM | BELGAUM | Karnataka |
| MALNAD COLLEGE OF ENGINEERING | HASSAN | Karnataka |
| SIDDAGANGA INSTITUTE OF TECHNOLOGY | TUMKUR | Karnataka |
| ST. JOSEPH ENGINEERING COLLEGE | MANGALORE | Karnataka |
| AMAL JYOTHI COLLEGE OF ENGINEERING | KOTTAYAM | Kerala |
| RAJADHANI INSTITUTE OF ENGINEERING AND TECHNOLOGY | ATTINGAL | Kerala |
| TKM COLLEGE OF ENGINEERING | KOLLAM | Kerala |
| ACROPOLIS INSTITUTE OF TECHNOLOGY AND RESEARCH | INDORE | Madhya Pradesh |
| LAKSHMI NARAIN COLLEGE OF TECHNOLOGY | BHOPAL | Madhya Pradesh |
| ORIENTAL INSTITUTE OF SCIENCE & TECHNOLOGY | BHOPAL | Madhya Pradesh |
| SAMRAT ASHOK TECHNOLOGICAL INSTITUTE | VIDISHA | Madhya Pradesh |
| SHRI G.S.INSTITUTE OF TECH. & SCIENCE | INDORE | Madhya Pradesh |
| D.K.T.E. SOCIETY'S TEXTILE & ENGINEERING INSTITUTE | ICHALKARANJI | Maharashtra |
| K. K. WAGH INSTITUTE OF ENGINEERING EDUCATION & RESEARCH | NASHIK | Maharashtra |
| KASEGAON EDUCATION SOCIETY's RAJARAMBAPU INSTITUTE OF TECHNOLOGY | ISLAMPUR | Maharashtra |
| KOLHAPUR INSTITUTE OF TECHNOLOGY's COLLEGE OF ENGINEERING AUTONOMOUS KOLHAPUR | KOLHAPUR | Maharashtra |
| SHRI GURU GOBIND SINGHJI INSTITUTE OF ENGINEERING AND TECHNOLOGY | NANDED | Maharashtra |
| C.V. RAMAN GLOBAL UNIVERSITY | BHUBANESWAR | Odisha |
| GITA BHUBANESWAR | BHUBANESWAR | Odisha |
| SRI MANAKULA VINAYAGAR ENGINEERING COLLEGE | PUDUCHERRY | Puducherry |
| POORNIMA INSTITUTE OF ENGINEERING & TECHNOLOGY | JAIPUR | Rajasthan |
| HINDUSTHAN COLLEGE OF ENGINEERING AND TECHNOLOGY | COIMBATORE | Tamil Nadu |
| K.S.RANGASAMY COLLEGE OF TECHNOLOGY | TIRUCHENGODE | Tamil Nadu |
| MUTHAYAMMAL ENGINEERING COLLEGE | RASIPURAM | Tamil Nadu |
| R.M.K. ENGINEERING COLLEGE | KAVARAIPETTAI | Tamil Nadu |
| SRI RAMAKRISHNA ENGINEERING COLLEGE | COIMBATORE | Tamil Nadu |
| B V RAJU INSTITUTE OF TECHNOLOGY | NARSAPUR | Telangana |
| BALAJI INSTITUTE OF TECHNOLOGY & SCIENCE | NARSAMPET | Telangana |
| GURU NANAK INSTITUTIONS TECHNICAL CAMPUS | IBRAHIMPATNAM, | Telangana |
| JAYAMUKHI INSTITUTE OF TECHNOLOGICAL SCIENCES | WARANGAL | Telangana |
| ABES ENGINEERING COLLEGE | GHAZIABAD | Uttar Pradesh |
| JSS ACADEMY OF TECHNICAL EDUCATION | NOIDA | Uttar Pradesh |
| MEERUT INSTITUTE OF ENGINEERING & TECHNOLOGY | MEERUT | Uttar Pradesh |
| NOIDA INSTITUTE OF ENGINEERING & TECHNOLOGY | GAUTAM BUDH NAGAR | Uttar Pradesh |
| DR. B.C. ROY ENGINEERING COLLEGE, DURGAPUR | DURGAPUR | West Bengal |
| HALDIA INSTITUTE OF TECHNOLOGY | HALDIA | West Bengal |
Write to us at news@careers360.com
Know More About
Rating
3.4/5
Download Brochure
More From Team Careers360