AICTE Model Curriculum: Will it improve the quality?
AICTE Model Curriculum: Will it improve the quality?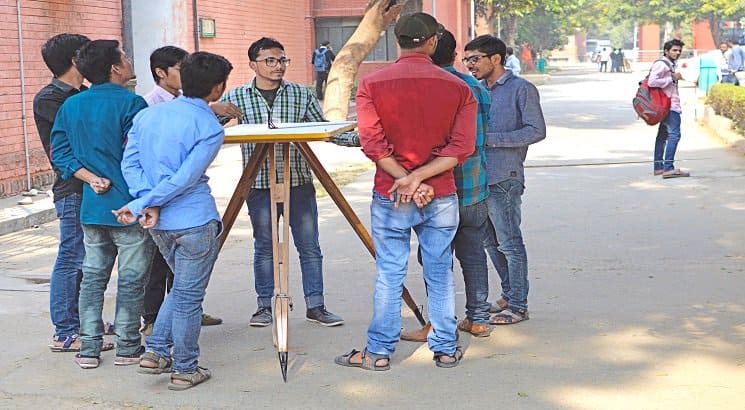 NEW DELHI, FEB 19: The All India Council for Technical Education (AICTE) has recently launched the Model Curriculum for UG and PG courses in technical education. One of the important aspects of the new Curriculum has been the inclusion of mandatory internship.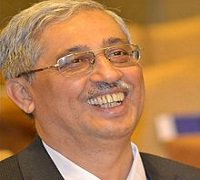 Prof. Anil Sahasrabudhe, Chairman of the AICTE during the launch of the Curriculum said, "AICTE will ensure revision of the model curriculum on a regular basis with the intent to help students improve their employability and future academic prospects. The institutions/ universities in India are requested to adopt this "Model Curriculum" and depending on local needs may tweak the curriculum."
The number of credits to be earned for the theory paper of undergraduate engineering degree has also been revised from 220 to 160 with summer internship worth 14 credits. The Model Curriculum is being seen as an important step towards improving the quality of technical education in the country which has seen exponential growth in past decade.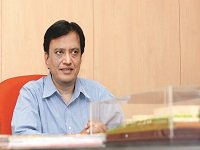 Prof S S Mantha, former Chairman AICTE speaking to Careers360 said, "It is extremely important to understand that an engineer has to have excellent engineering skills first, both at the conceptual and practical levels and all the training that is needed to achieve this must be given. Any add-on as above is most welcome. A typical curriculum for 4 years comprises of core engineering content of about 75% to 80%. All the value added courses must be a judicious mix of the above for the remaining 20% to 25%."
A new Approach to teaching-learning
The AICTE constituted subject-wise heads of committees from IITs with respective team of 2-3 academic experts along with industry experts to develop the model curriculum of undergraduate engineering courses and faculty Induction program.
Prof Girish Agrawal, Associate Director (Strategy and Planning), Department of Civil Engineering, School of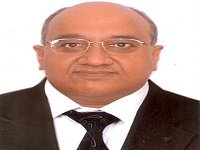 Engineering(SNU) explained, "I see this MHRD directive as part of its drive, through UGC and AICTE, to put undergraduate engineering education on a high-quality trajectory. I served on the AICTE committee charged with preparing a detailed document to lay out the concept and approach of undergraduate engineering education in India, and so to provide a basis for framing the curricula, and for its delivery."
In the Model Curriculum to earn a UG degree in engineering, candidates have to earn credits between 150 to 160. For undergraduate degree with Honours or additional Minor Engineering, the candidate has to complete an additional 20 credits. The additional credits can be earned through MOOCs. A model curriculum for postgraduate engineering courses with 68 credits has also be developed along similar lines.
"Engineering and Science students must understand the impact of science & technology on society, have the skills for positive exchange between engineers and policymakers, and develop the ability to use their expertise to support policymakers confronting increasingly complex scientific and technical issues," said Prof Agrawal.
Good Engineering UG programmes have always included a range of courses in humanities and social sciences. Engineering is an increasingly global profession, and the greatest work in engineering is happening at the boundaries of disciplines such as engineering, natural sciences, law, and social sciences. These two facts define what should be the primary educational goal for science and technology students.
Will the Model Curriculum adversely affect engineering education?
As per Prof Mantha, Engineering education is certainly enriched with emphasis on learning humanities, social sciences including management, environmental sciences, Indian Constitution and "essence of Indian traditional knowledge".
He further explained that value-added courses to the extent of 20% to 25% will not affect the engineering education. A few audit courses will only help if any. The assumption is that core engineering courses of any discipline/specialisation is not watered down to accommodate the above. Any learning/education must create good citizens. Humanities, social sciences or life sciences will only add value if seamlessly integrated into the curriculum and not left as appendices, which if not thoughtfully done, can actually drag the spirit of engineering education further down.
I do not see how this can have an adverse effect. Engineering education in India must produce graduates, irrespective of their previous education and socio-economic backgrounds, who will be recognized by industry and academia for their capabilities, employability, leadership qualities, and their ability and ambition to learn and change as the demands of the profession and of social change," said Prof Agrawal.
To do this, graduates must have a solid grounding in sociology, economics, history, political theory, law, and management, as well as very strong communication skills, primarily in English.
---
Follow us for the latest education news on colleges and universities, admission, courses, exams, schools, research, NEP and education policies and more..
To get in touch, write to us at news@careers360.com.