Air, Water, Soil: Engineering colleges and the environment
Air, Water, Soil: Engineering colleges and the environment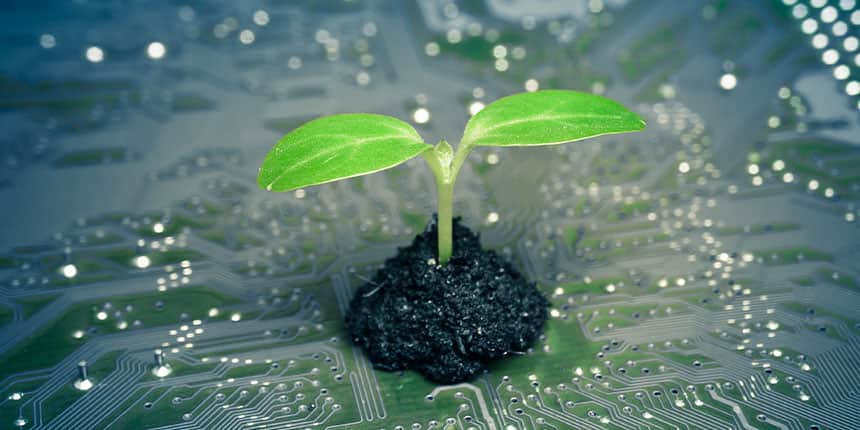 NEW DELHI: The COVID-19 pandemic has prompted serious questions about priorities. A happy side -effect of the pandemic was that, with crores of people quarantined in their homes, air pollution levels dropped dramatically. Multiple surveys from different countries have revealed that people prefer to live in a cleaner environment and are willing to give up certain conveniences for that.
Most ideas floated to achieve to sustainable living involve technological solutions. But as the rest slowly realise that a cleaner, sustainable living is possible, engineers have already put years of research to achieve this goal.
Engineering colleges across the country have been working on water, solid waste management, air and other types of pollution. Some have focused on making water drinkable, others have dedicated time and resources to the study of air pollutants and why we should be looking to scale up our measurement of pollution.
Engineering and Environment
"One of the focus areas is on water treatment," said Amit Dutta, professor at the Department of Civil Engineering in Jadavpur University, West Bengal. "In our area, the amount of arsenic in drinking water is a major problem. We have worked with University of California Berkeley on several arsenic mitigation projects."
The result of one of these projects is installed in a higher secondary school in South 24 Parganas district of West Bengal. Apart from arsenic mitigation projects, the department has focussed projects on solid waste management and air pollution.
"Regarding solid waste management we have done very good work. We have developed a programme for integrated solid waste management which also utilises life cycle impact assessment of the materials," said Dutta. Life cycle impact assessment measures a material's impact on environment, climate, biodiversity and human health.
The environmental engineering department at Delhi Technological University (DTU) is also working on similar problems. A major focus area is the availability of drinking water.
"There are many reports that we are going to face water shortage by 2030. We have limited resources that we have to use judiciously," said S.K Singh, head of the Department of Environmental Engineering. "A lot of water is used for cleaning and other household purposes.This then becomes sewage and pollutes water bodies. So, this is not a good way. Whatever water resources we have we can manage because we have much better rain," he said.
Singh said that an existing problem with treating sewage water is the centralized approach to sewage treatment. The department at DTU is working on a solution to decentralize the system. "The existing treatment system is unable to collect sewage from all areas, especially those in the outskirts. We are working on a decentralized sewage treatment plan in which the sewage is generated there itself and sewage can be treated."
A similar system is already in place at the DTU campus where wastewater is collected and treated. The treated water is used for cleaning the campus. The excess water is diverted to a pond inside the campus for recharging the ground water level.
Removing arsenic
Abhisek Roy was a Ph.D student at Jadavpur University when he started working on the management of arsenic removed from water. Roy, who was awarded his PhD degree in 2019, said that he has been working on the project since 2016.
"The public health department's water is not accessible in certain areas of South 24 Parganas district. We have a facility there which removes the arsenic from the water and then caters to the people. My project focuses on managing the arsenic in a way that is not harmful to the environment," he said.
Roy's research is focussed on the management of arsenic, a problem faced by those living in the Ganga-Meghna-Brahmaputra delta, by mixing it with concrete for use in construction. "In this component we are replacing some amount of sand with the sludge. If you say take 7 kilogram (kg) of concrete, it would contain 1 kg of cement, 4 kg of stone chips and 2 kg of sand. Instead of using the full 2 kg of sand, we add some 800 grams of sludge into the concrete mix," said Roy.
Roy hopes that companies will adopt this practice. As per government guidelines, companies that produce waste water have to themselves treat it. "Usually they call in a hazard management company but with our solution they can avoid this. We are testing making park benches and similar items from this concrete. Since it is open to the environment, we have simulated this condition [in tests] to make sure that arsenic does not come out."
"This is very important. If the arsenic is not properly disposed of then it will again pollute a water source during the rains," he said.
Detecting Nanoparticles
Every winter, as a cloud of smog envelops the Capital and citizens struggle for breath, the Central Pollution Control Board (CPCB) routinely puts out updates on the level of particulate matter (PM) in the air.
The PM particles that are 10 micrometres or less in diameter are called PM 10 and those less than 2.5 micrometres in diameter are called the PM 2.5.
Emerging research in the field of air pollution has found that the finer particles called nanoparticles with diameters between 10 nanometres to 1,000 nanometres could be more harmful than PM 10 and PM 2.5.
"These particles can directly go into lungs and create a problem. PM 10 and PM 2.5 can be stopped by our mucous membranes but the nanoparticles can bypass them and enter the bloodstream. They have a clear link to the carcinogens," said Shailender Kumar, a research student at DTU researching ultra-fine particulate matter in the atmosphere. Carcinogens are substances that are capable of causing cancer in living tissue.
"We are trying to estimate modelling to limit the vehicular emissions. Actually, this is a new area of study developing all over the world," he said.
Kumar's research is funded by the various government agencies including the Central Pollution Control Board. It focuses on the link between these nanoparticles and vehicular emissions.
"In the first place, we have to test the hypothesis. After we get that, the solution would be to limit the nanoparticle emissions from vehicles. It has been already established that vehicular emissions are directly proportional to the number of harmful nanoparticles in the air," Kumar said.
"The monitoring is still going on," he continued. "We have a scanning mobility particle analyser which costs about Rs 75 lakhs. We have an optical nanometer counter and a set of five-six instruments to measure Ozone, wind speed, wind directions," he added.
Also read:
Write to us at news@careers360.com.