Tech rescue for engineering courses in COVID-19
Tech rescue for engineering courses in COVID-19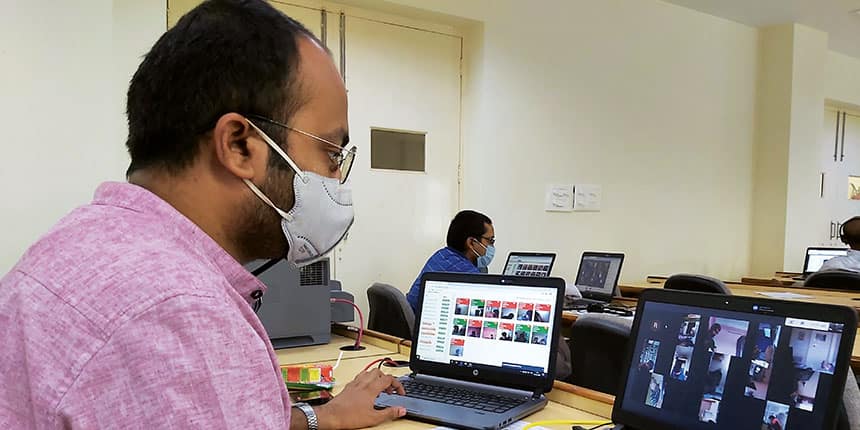 NEW DELHI: Topics that require extensive work in the laboratories have been postponed to next year; laptops, broadband connections, even micro SD cards for storage, have been bought and distributed; options for online exams are being explored.
Their academic schedules thrown completely off-track by the coronavirus outbreak, public engineering institutions have been compelled to try teaching their popular B.Tech courses online.
Postponing till normalcy is restored was not an option as no one knows when "normal time" is coming. "We cannot keep postponing. People will have to find ways and means, and that has to be done as per the demand of the situation. We are taking calls on various issues as they come. The Senate is deciding on this and changing the rules that required changing," said AK Gosain, professor, department of civil engineering, Indian Institute of Technology (IIT) Delhi which went online in late July.
Punjab Engineering College (PEC) Chandigarh was one of the first to announce a semester online. "[Online teaching] has started for the third, fifth and seventh-semester students because the first semester admissions have not taken place," said its director, Dheeraj Sanghi.
The Joint Entrance Examination (JEE) Main for engineering was delayed by COVID-19 as well.
Not so easy
Each semester at PEC consists of five courses. The institute hopes to complete the syllabus by the end of November. However, a few classes might have to be repeated, "as per demand", if and when the situation normalises and the students return to campus, added Sanghi. College and university campuses started emptying out from the middle of March, even before the first lockdown was enforced to control the spread of coronavirus.
The decision to go online was not taken lightly as the challenges were many and some have proven simply insurmountable.
Even the most elite of public institutions have students from extremely disadvantaged backgrounds who have been unable to access online classes. The institutions have called some of them back to the campus.
PEC Chandigarh has allowed 30. IIT Bombay, the first IIT to move the semester online, will call some students back as well. "There are very few students who are from remote areas who may not have any internet access at all," said its director, Subhasis Chaudhuri. "We are allowing these students to return to campus from where they will attend the online courses."
IIT Kharagpur is expecting the absence or patchy coverage of the broadband network to be a problem for some students as well but the institute "will sort this out with the service provider", said B. N. Singh, the registrar.
Fundraising for devices
At the beginning, many students did not have even the devices that would be required for lessons such as laptops or smartphones. IIT Bombay conducted an assessment and discovered they would need to find these resources for about 500 students. It launched a fundraiser. Several others, including IIT Kanpur, followed suit, seeking donations from alumni and the public.
IIT Bombay received Rs 2.35 crore from IIT Bombay Heritage Foundation and the batch of 1994 contributed Rs 1.25 core. "Through a very generous donation by our alumni, we have provided laptops and data cards to all needy students of IIT Bombay before the beginning of the semester," said Chaudhuri.
Similarly, IIT Kanpur started a campaign for 600 students in mid-July. Since the online classes were to start soon after the fundraiser was launched, students facing connectivity problems were also provided with micro SD cards loaded with recorded audio-video lectures.
IIT Kharagpur confirmed that all students have devices to attend the online classes.
Labs, online and off
Most branches of engineering call for practical classes and in the normal course of events, physical presence in the lab or workshop would be compulsory.
Although institutions have reservations about them, even labs are online.
"You can see interfaces virtually as though you are looking at the machine and touching it, playing with the knob," said Sanghi, explaining how virtual labs, made available through a government initiative, work. "Though it is not as good as the real stuff, it gives some idea about how experiments are done."
However, the PEC has decided that for specific topics, technicians will be called to the campus to demonstrate experiments. And topics and
courses that demand a lot of lab-work will be postponed. "The lab heavy topics and courses will be postponed to next year. Therefore, the lab requirement is slightly less but yes, there will be some issues which we cannot help," Sanghi added. "Most of our courses are mathematical and computational. Lab classes online are possible."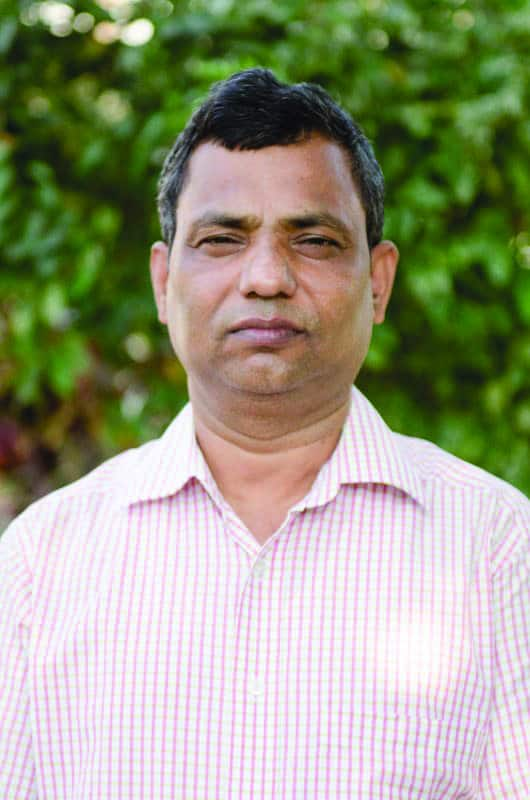 No so at IIT Kharagpur where the administration is concerned. "There are certain courses which demand a physical presence in a lab. We need to wait for normal times when normal classes can resume," said Singh. "It is difficult to conduct engineering laboratories virtually where actual handling of hardware components or machinery or chemicals are involved."
Syllabus and exams
There is no scope for officially docking any part of the syllabus. "But there may be few topics which the faculty members will not be able to teach," said Sanghi.
The IITs are contemplating a continuous evaluation process for the online semester which will be done by the course instructors. IIT Kanpur said in an official statement that evaluation will be based on "term paper, in video assignments, pop-quizzes, take-home assignments and online viva-voce".
However, PEC Chandigarh is also considering proctored exam, "We are talking to a few companies who can take care of proctored online exams. Again that would really depend on the status of COVID," said Sanghi.
The institute will conduct exams normally for the 50 percent of the students who are based in Chandigarh. "For the other 50 percent of the students who are from remote areas, there will be a proctored solution," Sanghi concluded.
Going back to campus
There is no scope for officially docking any part of the syllabus but there is much reorganising and coordination.
"The subject I am teaching does not require the students to be physically present," said AK Gosain from IIT Delhi. "But for some subjects, where physical presence of the student is required, processes need to be evolved. It will depend on the course coordinator."
At PEC Chandigarh, authorities are hoping classes can resume by winter. "If by November, or even December, it is possible to bring students to the campus then we will compress the experiments within a one-week or two-week time-frame and bring students in batches of 100," said Sanghi. "But I am not hopeful that the situation will improve to that extent by then."
Also Read:
Write to us at news@careers360.com
Stay updated with latest Education News
More From Pritha Roy Choudhury