"Along with curriculum, quality of teaching-learning and assessments requires adequate attention"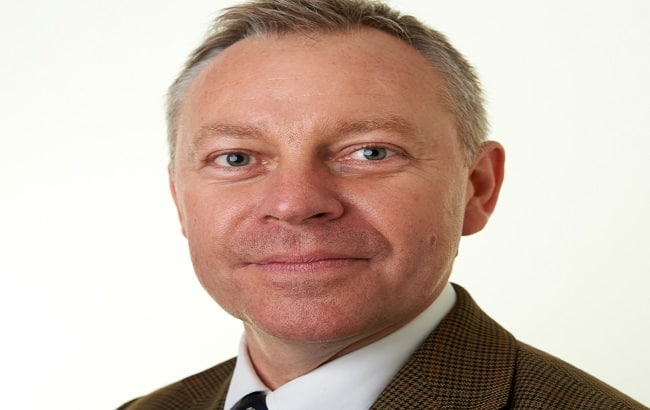 Lee Davis, Deputy Director, Professional Development, Cambridge Assessment International Education speaking to Careers360 discusses the changes needed in school curriculum to make it more rubust and growth of international Education in India...
Q. How do you look at the growth of international Education in India?
A. Cambridge Assessment International Education (Cambridge International) is the largest provider of international education in India. The organisation has seen incredible growth in the past five years, and we now have more than 420 accredited schools in India.
While Cambridge IGCSE is our most popular qualification, we have seen a healthy growth in Cambridge International A Levels, and a growing demand for the other stages of the Cambridge Pathway as well. This reflects a paradigm shift in the way international education is perceived in India. Young people are highly motivated to acquire quality education and qualifications, and students receive a lot of family support.
Parents in India are interested in and involved in their child's education from its earliest stages. They are recognising the advantages of an international curriculum and pedagogy – such as students gaining globally recognised qualifications – and are demanding that schools offer international education programmes.
We have expanded our team within India to get closer to our customers and to support their needs better.
Q. What are the advantages of a Cambridge education over other national and international boards in India?
A. Cambridge International's popularity comes from the fact that we recognise the needs of Indian students and offer an appropriate range of courses for the country. We introduced the March exam series in India in 2015. We hold exams in March specifically to enable students to get their results in time to meet university deadlines in India. We are adding more subjects to the March series every year. Students are still able to take their exams in June and November if they wish to.
We believe in giving Cambridge schools the power to shape their curriculum around how they want students to learn. Schools like the fact they can offer all stages of the Cambridge Pathway, or just some of them, and can combine our programmes with other national and international programmes.
We offer a choice of 55 subjects at Cambridge International A Level and 70 subjects at Cambridge IGCSE. We have also developed some new syllabuses to give students greater choice beyond traditional subjects – for example, Cambridge International AS & A Level Digital Media & Design and Cambridge IGCSE Enterprise. Cambridge Global Perspectives, a widely popular programme that is unique to Cambridge International, has recently been extended to Primary and Lower Secondary students. This means it can now be taken by students from age 5 to 19 years. Interdisciplinary programmes like Cambridge Global Perspectives reinforce learners' understanding and skills within subject disciplines.
We encourage teaching practices that engage students in their own learning. This helps students develop an informed curiosity, discover new abilities and develop a love of learning.
Q. How do you ensure improvement of the quality of educational outcomes in Cambridge affiliated schools?
A. Cambridge International is committed to supporting the continuing improvement of the quality of educational outcomes for all learners following Cambridge programmes in schools around the world. We recognise that classroom teaching has the largest impact on the quality of educational outcomes.
What teachers know and do makes the difference in improving student learning outcomes – their knowledge, pedagogical practices and relationships with students. In support of this, we have developed the Cambridge Teacher Standards to define the key characteristics and practices of effective teachers.
The primary purpose of the Cambridge Teacher Standards is to define the range of teacher characteristics and practices needed to effectively provide Cambridge programmes.
We offer a number of different training and professional development opportunities for teachers according to their experience and needs, grouped under three categories (introductory, extension and enrichment) for different stages of their careers. Training courses are available online and face-to-face, or a mixture of both.
Q. Many Indian universities still do not accept students who have international board exams. How do you plan to tackle this?
A. Based on the equivalence granted by the Association of Indian Universities, all its member universities accept Cambridge International A Level for undergraduate entry. More than 90 leading higher education institutions and professional admission bodies in India have issued formal statements of acceptance of Cambridge International A Level and many more accept them upon application.  
We work closely with common entrance exam bodies and several state and private universities to ensure we understand how our students can meet entry requirements.
We are seeing an increasing number of Cambridge students joining Indian universities. The trend of local Cambridge students applying primarily outside India is slowly changing. An increased number of Cambridge students, including non-resident Indians and foreign nationals from South Asia and the Middle East, are gaining entry to Indian universities.
Q. The Govt of India is working with states to reform the curriculum at school level, what would be your suggestion to make it more engaging and relevant?
A. It is very encouraging that the government is inviting various stakeholders, education professionals and experts to review the current school education system and make suggestions for improvement and reform. The partnership between public and private sector is increasingly important and can yield effective and efficient solutions.
Further, at Cambridge International we believe that for an education system to be successful, reform in one area in isolation cannot lead to sustainable impact. Along with curriculum, it is important that quality of teaching and learning, as well as assessments are given adequate attention. These three pillars are well-aligned in the case of high performing education systems.
---
Follow us for the latest education news on colleges and universities, admission, courses, exams, schools, research, NEP and education policies and more..
To get in touch, write to us at news@careers360.com.