Are we perpetually in a reservation mode?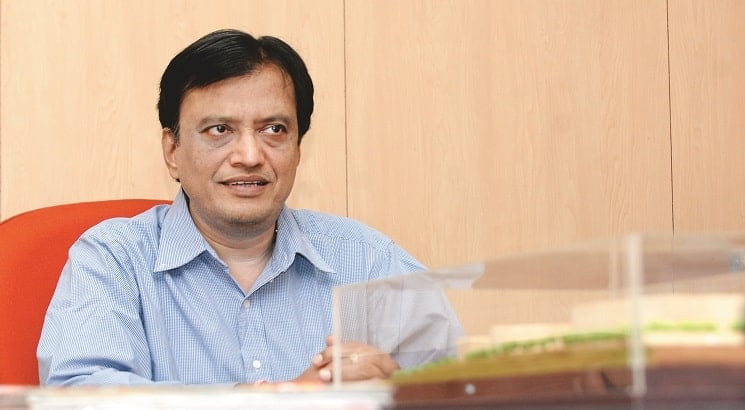 Prof S S Mantha, Former Chairman of the All Indian Council for Technical Education (AICTE) shares his thoughts on introduction of 10% reservation for the Economically Weaker Sections (EWS) among the general category in education and employment.
If certain sections of political pundits and political parties are to be believed, the government's decision to grant 10 per cent reservation to EWS in general category, has helped reignite confidence among NDA allies, which in recent times has seen stress. Can a reservation in employment, in short supply, and reservation in education which is in over supply, at least in some disciplines, guarantee a party's return to power? If it does, it merits to be the most important reform this century. The cardinals however point to a story that may not be as straight as this. A nation that has 1.3 billion people, 65% of them young, below 30, and rearing to go, must be able to meaningfully educate and gainfully employ them, if its rulers wish to rule without being interrupted.  
Inequalities have existed in societies across the globe from time immemorial. They have been dealt with in a variety of ways. Quotas favouring certain castes and other communities existed before independence too, in several areas of British India. Shahu Maharaj of the princely state of Kolhapur, introduced reservation in favour of backward classes, much of which came into force in 1902. Separate reservations were provided for Muslims, Sikhs, Indian Christians, Anglo-Indians, and Europeans in the pre independent British Raj through the Government of India Act of 1909.
The country's affirmative action programme set by its constitution, was launched in 1950 and is the oldest such programme in the world. The articles 15, 16 and 29 (2) allow the States to make special provisions for the advancement of any socially and educationally backward classes of citizens or for the SC/STs. Article 46 promotes the educational and economic interests of the weaker sections of the people, in particular, of the SC/ST's and protects them from social injustice and exploitation.
How useful is the Economically Weaker Section (EWS) quota in educational institutions for those from the so called upper castes especially when it will only be implemented in government-run higher education institutes as of now and not in private sector ones is anybody's guess, since the legal position does not allow reservation in private educational institutes. We are all privy to erstwhile Andhra Pradesh providing a tuition fee waiver to most of the students, irrespective of the caste they belonged to and ending up unable to reimburse the private institutions, hence pegging the tuition fee itself to ridiculously low value to offset its own liability, leading to a general decline in both standards and outcomes. This is a classic example of how to kill a good initiative. Whether tax payer's money can be used for funding education in private institutions, the courts can debate and the activists can agitate.
Further, the centrally funded Institutions will have to find their own funds from their generated resources, which is as per the proposal moved by the Ministry of Social Justice and Empowerment (MoSJE), and approved by the Union cabinet on 7th January. The funding predicament, seems to be in sharp contrast to the 27% reservations in 2006, for the OBC candidates, by the UPA Government, where the CFI's were provided financial support for the additional drift. With almost 9.5 Lakh seats available in CFI's currently, a 10 % increase in overall intake would entail an expenditure of Rs. 2500 Cr and if interpreted differently as available to each category of reservation, would entail anything in excess of a hefty Rs. 5000 Cr. Passing on this to the CFI's generated resources would be simply untenable.  
Another dimension of quota dynamics would affect the current academic mix of our Institutions. What the 10% quota would actually do is cause a lateral shift of students across the ecosystem and leave several rural ones gasping for breath. An increase in quota does not mean more students will occupy the available space raising the GER since the economic deprivation necessitates such people to also work and support their families. This is borne out of the fact when only a marginal increase in the enrolment numbers in 10th and 12th standards is seen for the past five years. Instead, a rationalisation and simplification of the online education delivery would have been more effective. Scholarships would have served a social cause apart from raising the GDP.
In the absence of data, speculating trends, is not rewarding. However, it is rational to assume a large number of socially backward people as also economically backward. If for example, in the 10% quota, a large percentage were to be also socially backward, what would be left of it, to the so called upper cast poor? On the contrary, if it was to be the other way round, and since the constitution allows equality of law to its citizens, can the communities under the 50% category, demand 50% of the new 10% quota with pro rata percentages for various categories within?  
Be that as it may, the debate will surely veer around how useful, is the 10% reservation is to the general category. India's per capita nominal income was $1670 per year in 2016, ranked at 112th out of 164 countries by the World Bank, while its per capita income on purchasing power parity (PPP) basis was US$5,350, and ranked 106th. A Gallup survey of 2013 shows that the annual median per capita income in India stood at $616, the 99th position among 131 countries. Accounting for inflation and a possible rise in the figures for 2018, it still is way below even the half way mark of 8 lakhs per annum fixed by the government for the would be beneficiaries of the 10% quota. It further means that almost everyone would be eligible for the supposed largesse, not just the so called upper castes, notwithstanding the implementation nightmares.
The Supreme Court in 1992, ruled that reservations could not exceed 50 percent, since it would violate equal access as guaranteed by the Constitution. However, there are state laws, like in Tamil Nadu, that exceed 50% limit and are under litigation in the SC. The current 10% EWS reservation also needs to pass muster of the top Court. The government to its credit, has proposed amendments that were passed by the Parliament last Wednesday, by adding new clauses to Article 15 and 16, but left out amending Article 46 for reasons unknown. It is another matter that the amendments may have far reaching consequences in years to come.
Assuming, the SC upholds the amendments as legally tenable, what would be left of the sanctity of the 50% ceiling? The sanctity gone, future politics would be just about new reservations, until the beast of burden is beaten to death. The flip side would be ushering in of a truly egalitarian society. Would the future Governments use this as a new norm to unite or divide, as it suits and rule as it pleases?
---
Follow us for the latest education news on colleges and universities, admission, courses, exams, schools, research, NEP and education policies and more..
To get in touch, write to us at news@careers360.com.