ASER 2019 finds underage children in primary grades
ASER 2019 finds underage children in primary grades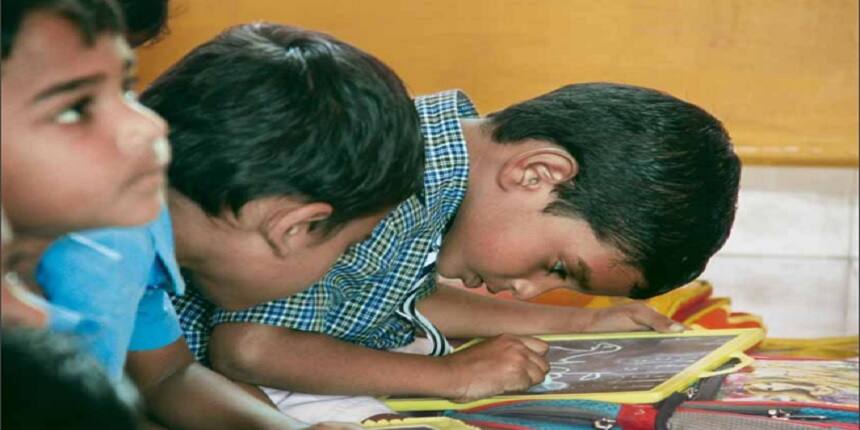 NEW DELHI: The latest Annual Status of Education Report, ASER 2019, released by Pratham on January 14 has pointed at gross violations of the Right to Education Act 2009 by many states, by allowing children entry into Class I, who are below the prescribed age, thus affecting their performance. As per the report, which is based on a household survey, as many as four out of every 10 children in Class 1 are younger than five or older than six. The RTE Act covers children from age six to 14.
The ASER (Annual Status of Education Report) 2019 reports that only 41.1 percent of students in Class 1 can recognize two-digit numbers. However, learning outcomes specified by the government advisory body on curriculum, the National Council for Educational Research and Training (NCERT), requires children to be able to recognize numbers up to 99 in Class 1 itself.

The report findings mean that permitting underage children into primary grades puts them at a learning disadvantage which is difficult to overcome.

The 2019 survey was conducted in 26 districts across 24 states in India, and covered 1,514 villages, 30,425 households, and 36,930 children in the age group of four-eight years. It looks at the early years (4-8), reporting on the schooling status as well as on a range of important developmental indicators for young children.
ASER findings show that the older children continue to do better than younger ones and the variation in age distribution within each grade is widest in Class 1 and decreases in each subsequent grade. ASER 2019 states: "The data shows a clear relationship between children's performance on cognitive tasks and measures of early language and early numeracy, suggesting that a focus on activities that strengthen cognitive skills rather than subject learning in the early years may generate substantial benefits in terms of children's future learning. The entire age band from four to eight needs to be seen as a continuum, and curriculum progression across grades and schooling stages designed accordingly. For an effective and implementable curriculum, the process of designing, planning, piloting, and finalizing needs to keep ground realities in mind."
The study also states that boys and girls have different enrollment patterns even among these young children, with a higher proportion of girls enrolled in government institutions and a higher proportion of boys in private institutions. It says, "These differences grow larger as children get older. For example, among 4- and 5-yearold children, 56.8% girls and 50.4% boys are enrolled in government pre-schools or schools, while 43.2% girls and 49.6% boys are enrolled in private pre-schools or schools. For 6- to 8-year-olds, 61.1% of all girls versus 52.1% of all boys in this age group are going to a government institution."
Write to us at news@careers360.com
Stay updated with latest Education News