Asia's second largest TechFest kicks off at IIT Roorkee
Asia's second largest TechFest kicks off at IIT Roorkee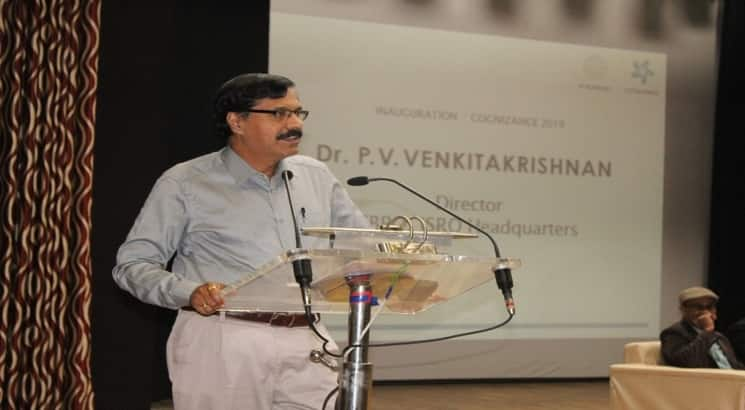 NEW DELHI, MARCH 15: A mélange of technical competitions, theme-based events and lectures by eminent personalities began with the three-day Asia's second-largest Technical Festival, Cognizance, at Indian Institute of Technology Roorkee (IIT Roorkee).
The theme of the fest is 'Unwinding Chaos' which draws inspiration from the butterfly effect in chaos theory and complex systems. With over 150 events and a huge national and international participation, it is the largest of its kind anywhere in the world, and second largest in India.
Dr PV Venkitakrishnan, Director, Capacity Building Programme Office (CBPO), Indian Space Research Organisation (ISRO) HQ present at the occassion said, "As compared to past experiences India has grown so far. We must need to change the perception of India in front of the world. ISRO is contributing its services world Wide & successfully launching their rocket & satellite, he added that  there is a huge scope in the field of technology and science where the productivity level is unlimited, we need to have Indian brand at least in one region for what people will come to India like Samsung and Hyundai of South Korea which has world level identity."
Prof. A. K. Chaturvedi, Director of IIT Roorkee said, "Cognizance has grown every year in terms of diversity of events and content, we all have started to take Cognizance more seriously in terms identifying and addressing the problem that India is facing."
Cognizance ideates that our small actions can bring about good changes in the system through our social initiatives profoundly called HASI (Health and Sanitation Initiative) for Girls, #tbt (Think Before Throwing), Revival of Rivers, and UTSE (Uttarakhand Talent Search Examination).
The event was also graced by Dr Satyam Priyadarshy, Chief Data Scientist Halliburton, Dr M. A. Paul, Deputy Director, RESPOND, ISRO accompanied by Prof. A. K. Chaturvedi (Director IIT Roorkee), Prof. Anand Joshi (Deans of Students Welfare), Prof. M. K. Barua (Associate Dean of Students Welfare), Prof. S. H. Upadhyay (Associate Dean of Students Welfare) and Prof. Manoranjan Parida (Dean of Sponsored Research and Industrial Consultancy). 
The evening of the first day witnessed the Book Launch by Purnima Gupta as a part of the Literature and Arts Festival. The day was seized by the very famous Indian Comedian Zakir Khan enthralling the crowds with his talent. All the technical, Gaming, B-Street, innovation conclave, valuation challenge, and departmental events were kicked off on Day 1 of this technical confluence.
Look out for more over the next two days at Cognizance 2019:
DAY 2: Informative panel discussions on Revival of Rivers and Value v/s Quantitative Investing witnessing the presence of eminent panellists
DAY 3: An engrossing panel discussion on "Circular Economy in Waste Management- Present scenario and the way forward" along with the conclusion of all the events
Stay updated with latest Education News