A Bihar school replaced punishments with sports for 'unruly' students
A Bihar school replaced punishments with sports for 'unruly' students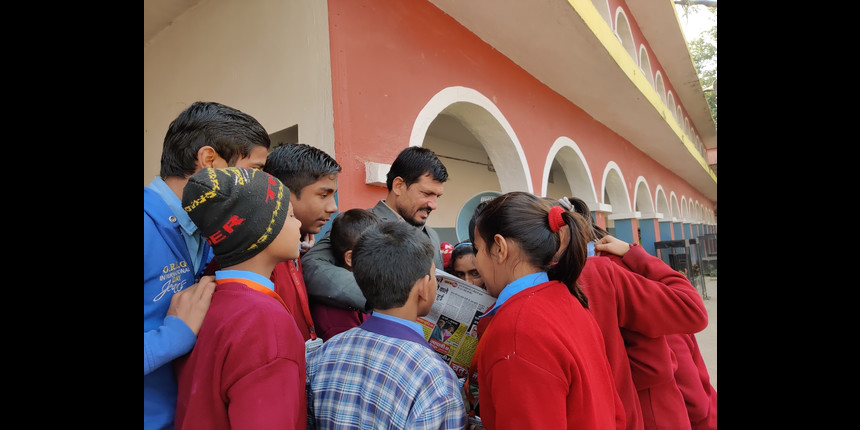 BEGUSARAI, BIHAR: Till a few months ago, Shivam Kumar was a handful. In Class 8, he was unruly, foul-mouthed and frequently violent. His school, the Government Middle School, Bihat, in Begusarai district of Bihar, suspended him twice in 2019, for several days at a time, for fighting.
When two rounds of suspension and other punishments failed, the principal, Ranjan Kumar and senior teacher, Anupma Singh changed tack. The figured they would let Shivam put his fists to better use.
A sports teacher hired as part of a children's after-school activities programme was pressed into coaching him in wrestling in late 2019. Kumar took to it with a degree of enthusiasm and commitment that surprised his teachers. In October, with just a few weeks of kushti – wrestling – behind him, Kumar fetched the third prize representing Begusarai in a state-level contest. A colour-photocopy of his certificate is now thumbtacked to the board in the principal's room.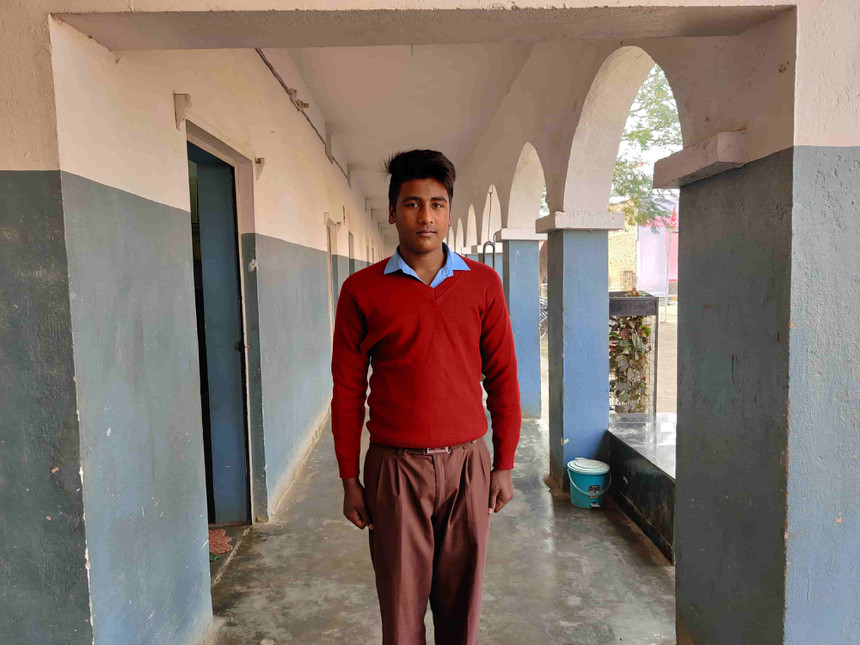 Shivam Kumar
The Bihat school has developed a reputation for not giving up on its students. The Right to Education Act 2009 was amended last year to allow states to make children repeat Classes 5 and 8 if they did not perform up to standard in an annual exam. The authorities and teachers of most states argued that the threat of failure would make children work hard. Government Middle School, Bihat, would rather use sports.
A different treatment
Like Shivam, Rishikesh Kumar in Class 6 was suspended for a week in August. "I fought with a boy," he said. "He was teasing me and I beat him up." Now reformed into a quiet kabbadi-player and environment enthusiast, he was just back from a children's climate conference in Delhi when Careers360 visited the school in January. He now focuses on greening the school campus, is keeper of its neem tree and in January, was working on a science project to enter in a competition in Kolkata.
"If you fail them, kids get demotivated," said Singh. "Children who fail in Class 10 – very few are able to come back to perform well. Till you encourage them, children don't learn." Shivam, for instance, would have joined full time the trunk store, where he already helps his father.
Principal Kumar regretted that the continuous comprehensive evaluation – a system of constantly tracking children's growth and learning that was meant to replace the year-end exam and detention – "was not properly implemented". He said: "If it was introduced with all the tools, it would have been good. Children develop in areas other than studies as well but they fail only in studies."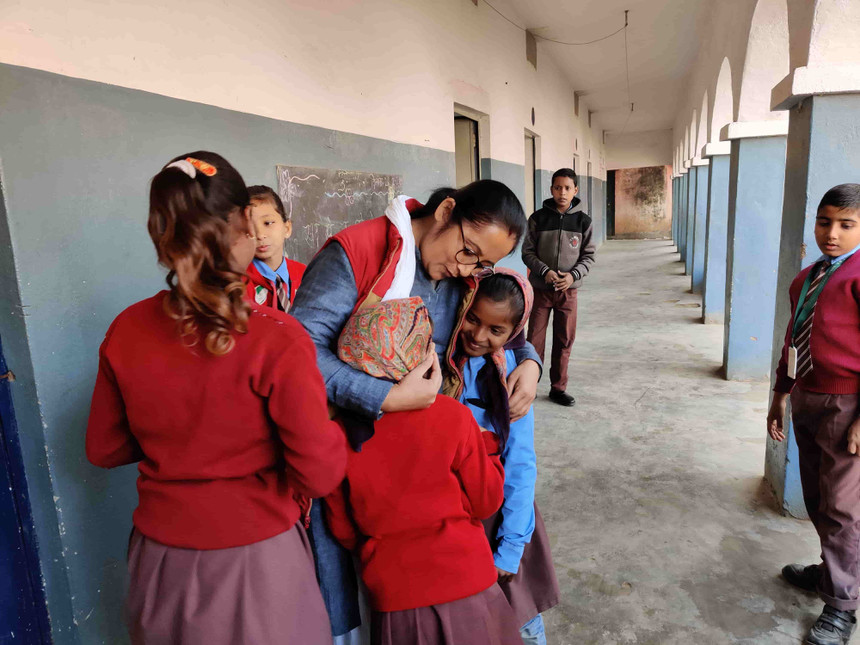 Anupma Singh with students
Instead of dangling the threat of detention to prod children into working, teachers at Government Middle School, Bihat, offer rewards. "Ma'am said I could go to Delhi if I wrote something on the environment," said Rishikesh relating how he came to be one of 13 children selected to represent the school at a programme at the National Bal Bhawan, Delhi. Before this, he was known mainly for being scrappy, damaging school furniture and troubling girls.
The after-school coaching has ended but Shivam has taken this up privately as well. His has started participating in class and does his work as well. "We punished him two times but saw no change, obviously the treatment had to be something else," said Singh. "Shubham's name came in the newspaper, he got a certificate, the school welcomed him. All this made him feel he could do better and he did."
Sports and activities
The Bihat school was established in 1935. Its quality had declined and along with it, its roll-strength. In 2016, when Kumar took charge as principal – this was his first time in the role – there were 30-35 children in Classes 3-5 and they were taught together. Attendance was very low as well. But after Kumar joined, roll-strength rose to 863, there are two sections for every class and Class 2 was added from 2018. Attendance is now a matter of competition between the houses with attendance numbers announced at assembly where they also repeat the preamble to the Constitution. Children set up the equipment for assembly and also take turns at cleaning up. After, each student gets a spritz of hand-sanitizer from trainee-teacher Akansha. Parents know their children are taken care of.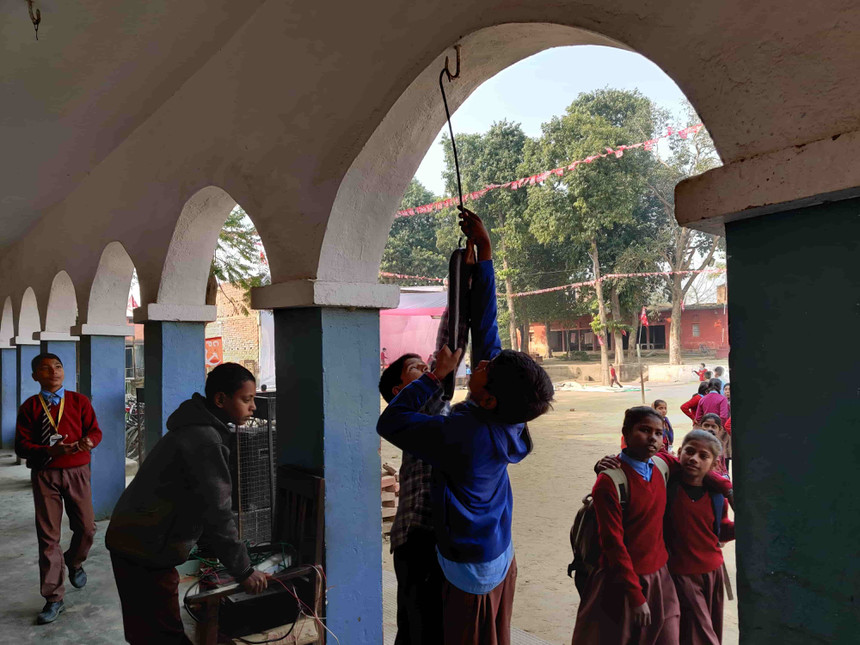 Getting ready for assembly
But the teachers' main strategy for retaining children and keeping them coming to school is to expose them to a wide variety of activities, often dipping into their own pockets to pay. Kumar and Singh started before-school computer classes with laptops donated by themselves and family-members. This runs from 7.30 am to 9 am every day. Regular school hours are till 3 pm but there is lots to do even after. The school is associated with Bihar Government's Kilkari Bal Bhawan and runs after-school programmes with its support including training in badminton. Kumar bought the school a large flat-screen television to create a multimedia room. Whenever possible, there are trips outside Begusarai.
It isn't always easy. "People here are very poor, uneducated," said Singh. "Taking the children to Delhi was such a problem. First they gave permission. Then, after we had prepared everything, they said no. They said to me: 'You are taking a risk'." Children have gone to Ahmedabad where one student got a "best presenter" award. Others have travelled to play badminton and other sports. In 2019, Government Middle School, Bihat's students fetched 10 gold medals in various competitions.
Write to us at news@careers360.com.
Stay updated with latest Education News
More From Team Careers360