Britain trying to sort out equivalence issues for its Master's programmes in India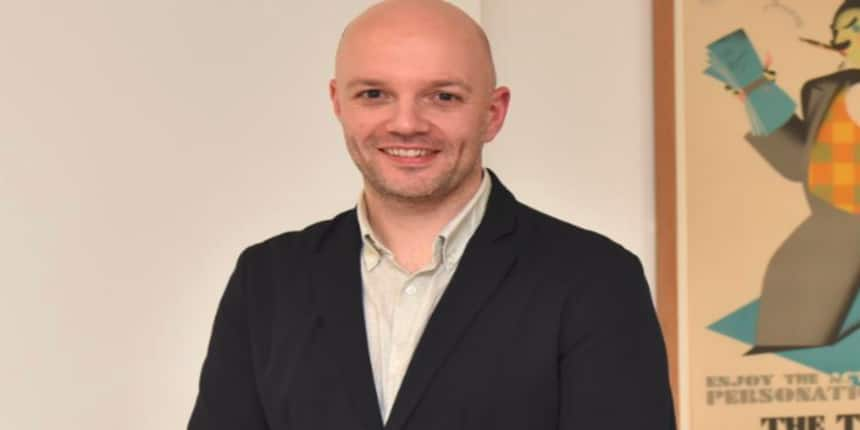 Tom Birtwistle, Director North India, British Council, speaks to Pritha Roy Choudhury about the rise in the number of Indian students in the UK and why interdisciplinary subjects are in focus …
Q. A lot of Indian students want to do Master's in the UK. But lack of equivalence with Indian programs is a deterrent. How do you plan to set this right?
A. This is something we are trying to address for quite some time. We have the delegation with us for the last few days, and they are in Hyderabad. We have been meeting with policymakers and state representatives here in Delhi. So, we see that mutual recognition of qualifications are there and it is on the agenda for the UK for quite some time. What we want to encourage is to increase the number of people in higher studies. And what we see that students completing their higher studies in the UK are really doing well across the globe.
Q. Does Britain continue to attract Indian student for higher studies?
A. There has been an increase in the number of students in the UK. Over 160,000 Indian students have studied in the UK in the last 10 years. The UK has always been a popular study destination for Indian students and in the year ending June 2018, the number of visas issued to Indian students grew 32% over the previous year and showed a 33 per cent increase as of September 2018.
Q. Could you tell us more about the increase in granting visa for Indian students?
The UK welcomes Indian students to its universities. The UK has 18 Visa Application Centres in India – more Visa Application Centres than in any other country. At least 94% of people who apply for a student visa from India are issued one – which is also above the global average.
In fact, there has been a 42% increase, up to 21,881 in the number of tier 4 visas granted to Indian students. This means student numbers have doubled in 3 years. For comparison, concerning Tier 4 student visas issued, India was almost equal with the US a year ago (US: 14,800, India: 15,000 in the year April 2017-March 2018) but is now far ahead (US: 15,000, India: over 21,000 in the year April 2018 to March 2019).
This year, the second round of the 70th year's scholarships took place and was called "British Council India Scholarships". In all 59 women STEM scholars were awarded scholarships demonstrating the United Kingdom's commitment to attracting the brightest Indian students to top universities.
Q. Could you can elaborate on the courses?
A. Interdisciplinary courses are becoming more common in the UK, and there are some fascinating options available for students to pick from. Undergraduate courses are often structured in the UK to let students take electives beyond their core degree subject. That means it is possible for someone studying Astrophysics to take modules in the Japanese language should they wish. Employers place increasing value on this breadth of skill sets, so students should explore the full range of subject choices available to them. There are some incredible cutting-edge courses that will expose students to thinking and debate on some of the most polemic issues facing the world. So there are courses available on machine learning and its implications, as well as courses in ethical hacking and international science policy. If by new age we mean future-facing courses then that too has a huge array of choices available for consideration. Robotics, trend forecasting, environmental dynamics, food scarcity or the philosophy of digital culture, pretty much everything shaping our world is covered.
Q. What are the prospects for part-time work during studies and placements after completing one's program?
A. Yes, Tier 4 students studying courses lasting 12 months or longer are given four months at the end of their visa to look for a job, although they can, of course, start looking before. Those who secure a graduate-level job can apply to work in the UK for up to six years after they finish their studies. To switch to a Tier 2 work visa, students need to secure a graduate-level job paying at least £20,800 or the appropriate rate for that occupation (whichever is higher) with a licensed UK company willing to sponsor them. The government has also introduced a route to allow graduates with a business idea to set up their businesses in the UK via the graduate entrepreneurship route. There are 2,000 places available each year. Part-time work is also possible for international students who study a full-time undergraduate or postgraduate degree course at a recognised university and is on the official UKVI sponsor list. Students are allowed to work part-time during the term for up to 20 hours a week and full-time during the holidays, which can help with covering costs and gaining professional experience.
4 min read
Mar 05, 2022
---
Follow us for the latest education news on colleges and universities, admission, courses, exams, schools, research, NEP and education policies and more..
To get in touch, write to us at news@careers360.com.
More From Pritha Roy Choudhury