'Budget allocation for education shows a downward trend in India': RTE Forum
'Budget allocation for education shows a downward trend in India': RTE Forum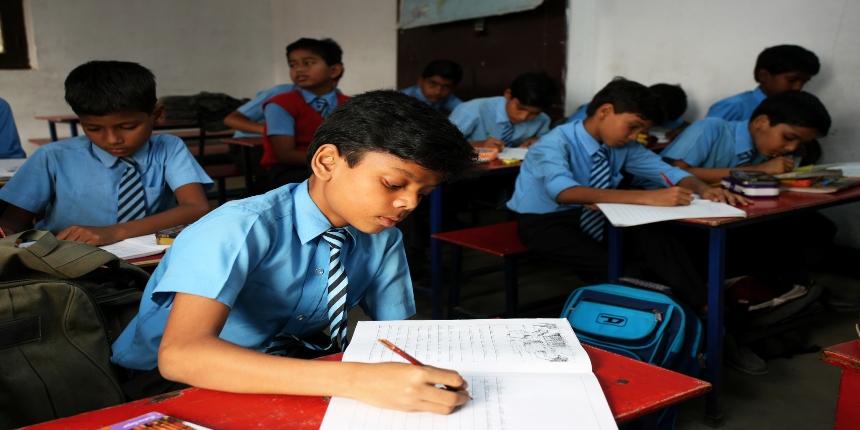 NEW DELHI: The Right to Education Forum released a fact-sheet on the status of school education financing in India on Thursday, January 23, 2020.
The fact-sheet has been prepared by the Centre for Budget and Policy Studies after a detailed study of public expenditure in 16 states supported by United Nations Children's Fund (UNICEF) and the analysis of educational finances in six states supported by the World Bank.
The report highlights the gender-based deprivation of girl child in India where 40 per cent of the girls between the age of 15 and 18 are not enrolled in any educational institution. As per the report, nearly 60 million children lack access to education in India.
The factsheet indicates a downward trend of spending in the education sector as one of the biggest challenges. A CBPS report quoted in the factsheet specifies a direct relation between public investment in education and child development and empowerment.
'Union Vs State'
The factsheet reveals the contrasting trend of spending between the Union and the state governments. The report identifies a decrease in the Union budget allocation to education which "fell from 4.14 per cent in 2014-15 to 3.40 per cent in 2019-20." In school education, the money spent had dropped from Rs 38,600 crore in 2014-15 to Rs 37,100 crore in 2018-19.

On the other hand, the higher education budget has shown an increase of Rs 24,800 crore in 2018-19 from Rs 19,500 crore in 2014-15. Further, 70 per cent of the education sector expenditure depends on funds gathered through the education cess. Instead of proper allocation of funds from the budget, the central government has utilised the cess funds in the education sector, the forum's factsheet says.
The state government's spending on education is higher, standing between 70 and 80 per cent of the total budget. However, due to the centrally sponsored schemes, where the funding is shared by centre and state, the allocation has declined over time even at the state level. The states are required to provide a defined share for such schemes leaving fewer funds for the state-level expenditure.
Such schemes are designed at the centre but implemented by the state government like Samagra Shiksha Abhiyan.
'The road ahead'
The forum has demanded more generous funding of education and that the Right to Education Act 2009 be amended to make school education free and compulsory beyond Class 8 as well.
To address the gender gap in education, the forum has recommended investment more public secondary schools in all neighbourhoods, increased allocations to interventions like the safety of girls, recruitment of women teachers and gender-sensitization training.
Stay updated with latest Education News
More From Team Careers360