'Cancel practical exams', demand resident doctors
'Cancel practical exams', demand resident doctors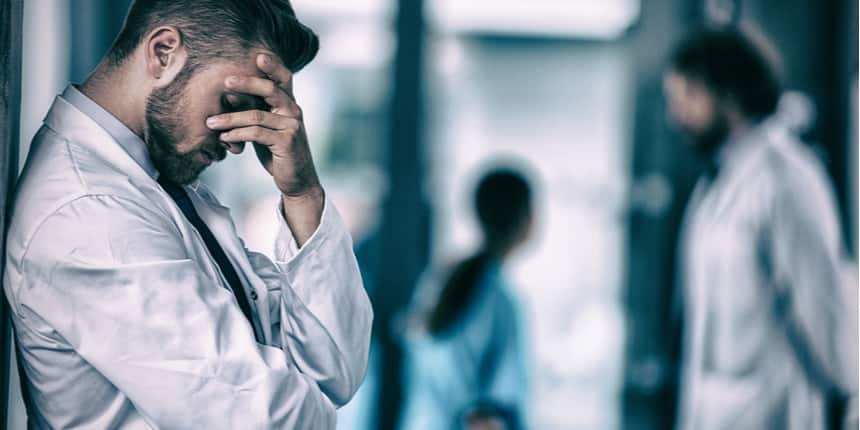 NEW DELHI: Resident doctors and Diplomate of National Board (DNB) doctors set to appear for their practical exams are demanding a cancellation.
Not only are they unhappy about having to write exams in the midst of a pandemic, only seven exam centres have been identified and students have been assigned practical exam centres in cities they don't even live in. A candidate from Guwahati said on social media that he has been assigned a centre in Pune.
The date sheet was declared by the National Board of Examination (NBE) and the exams are set to begin on July 14, 2020, and conclude on August 27, 2020.
These doctors had already completed their theory papers in December 2019. The practical papers were postponed in view of the COVID 19 pandemic.
Doctors complain about exam centres
A tweet from one of the doctors read, "NBE giving DNB final exam centre of Pune to a Guwahati candidate is not only inhuman but cruel. Why so much desperation to conduct exam during the pandemic. Desperate time desperate measure is an exemption, not this."
Another wrote: "Pre COVID DNB Exam pattern allows reuse of one exam centre on different dates allowing more candidates of one state to appear in the same state. During COVID exam is to be conducted on the same day same time. Now candidates need to travel even more."
Cancel practical exams
The students are demanding cancellation of the final practical exams saying that they have already fulfilled the prerequisite for the DNB.
Another tweet read, "We DNB doctors aren't immune to COVID stress or exam stress. In these extraordinary times of COVID, institutions across India exempted students from exams. Then we, having passed theory & already fulfilling 3/4th of prerequisite for DNB, definitely need to be considered by NBE."
Also Read:
Write to us at news@careers360.com.
More From Pritha Roy Choudhury