CAT 2020: Kerala HC denies retest after candidate missed it due to Covid-19
CAT 2020: Kerala HC denies retest after candidate missed it due to Covid-19
A single bench of Kerala has refused to direct the IIM to reconduct CAT 2020 for a candidate who missed it after testing positive for COVID-19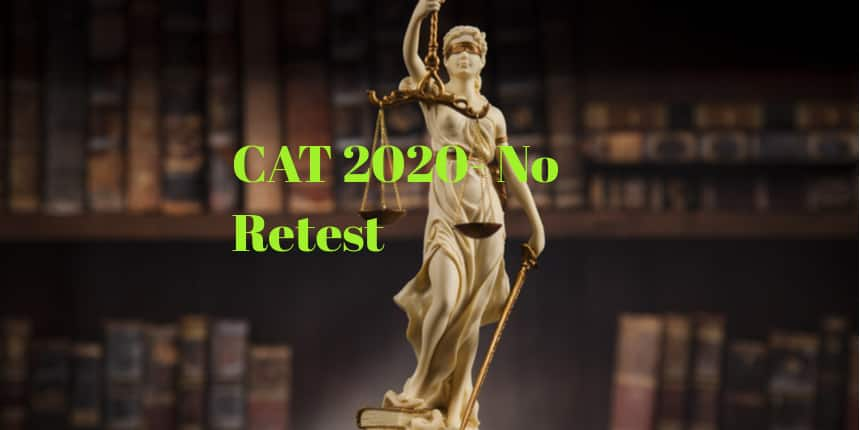 NEW DELHI: A single-judge bench of Kerala High Court has denied in its order to conduct a retest of CAT 2020 for a candidate who could not attend the examination after having tested for COVID-19. CAT 2020 was conducted on November 29 in computer-based mode across more than 425 centres in 159 test cities.
CAT 2021 Percentile Predictor: Check your Admissions Chance in Top MBA Colleges, Here.
Recommended: Free Download CAT 2021 Unofficial Answer key. Click Here.
In the order, Justice PB Suresh Kumar refused to grant permission for the retest by stating that it will take a "considerable amount of time to prepare question paper" and that it "would adversely affect the career prospects of a large number of candidates who have appeared for the test".
Grievance of the petitioner
A petition was filed by a candidate who wanted to appear for the Common Admission Test (CAT) 2020 conducted by Indian Institute of Management (IIM).
According to the petitioner his mother was tested positive for COVID-19 on November 22 and he was placed under mandatory quarantine period as advised by the Health Service Department of Kerala. Later on, he was found positive for COVID-19 on November 27.
The petitioner wrote to the exam conducting authority wherein he asked them about the guidelines that need to be followed in such a situation, to which the authorities replied that he could appear for the CAT 2020 exam as he was not the potential carrier.
However, after having tested positive when he wrote a mail to them enquiring about the protocol to be followed, he did not receive any response.
Argument put forth by the petitioner for a retest of CAT 2020
In his petition, the candidate relied on the case of Rakesh Kumar Agarwalla & Ors. v. NLSIU, Bengaluru & Ors. (2020), wherein the Supreme Court had directed the authorities to make adequate arrangements for those candidates who were in isolation due to COVID-19 pandemic and ensure that they are given an opportunity to appear for Common Law Admission Test (CLAT) 2020.
Arguments put forth by the respondents
The counsel that appeared on behalf of the competent authorities stated that it was not possible for the authorities to conduct CAT 2020 again since a lot of time will be required to make the question papers for another session.
Order of the Court
The single-judge bench of the Kerala High Court comprising of Justice PB Suresh Kumar issued an order in which he stated: "Merely for the reason that the petitioner could not participate in the test on account of reasons not attributable to him, according to me, this Court would not be justified in ordering the test to be conducted afresh, as for conducting the test afresh…"
The order further stated that "...a new set of question papers are to be prepared, and as noted, the same will take considerable time in addition to the efforts to be put in by a large number of persons and even if such a course is adopted, the courses cannot be conducted by the institutes as scheduled by them now, which would adversely affect the career prospects of a large number of candidates who have appeared for the test."
About CAT 2020
Indian Institute of Management, Indore had conducted the CAT 2020 exam in three slots so as to avoid overcrowding at the test centres. Approximately 1.90 lakh candidates had appeared for the exam which was conducted in computer-based mode. CAT 2020 result was declared on January 2, 2021.
Also Read:
Write to us news@careers360.com