CLAT 2021: Key takeaways from previous year's question paper to ace the exam
CLAT 2021: Key takeaways from previous year's question paper to ace the exam
The analysis of CLAT previous paper would help the candidates in understanding the test in a better way.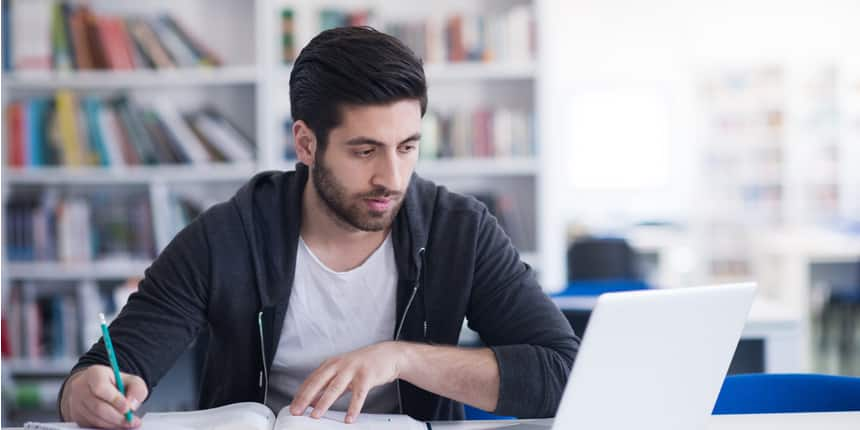 NEW DELHI: With the postponement of CLAT 2021 exam, candidates now have some extra time in their hands to prepare for the exam. However, in addition to doing the regular preparation, candidates may add muscle to their revision by learning from last year's question paper. For example, the CLAT question paper analysis throws light into specifics like types of questions asked, difficulty level and expected cut-off. This information when incorporated into the CLAT exam preparation plan, will provide the necessary impetus and direction needed to ace the exam.
Recommended: Know your admission chances in NLUs based on your CLAT Rank. Try Now. | Recommended: Top Law Schools In India-Free Ebook. Download Now.
Why should you be conversant with CLAT exam analysis?
Exam analysis is mainly done by the experts; so you get reliable insights into the exam

The analysis will throw light into the overall difficulty level of the exam

Also, it will help you identify which section is the most scoring option

There are some topics that carry more weightage than others. If you want to find out which ones, check out the analysis.

Exam analysis also takes into account student reactions and how they fared in the exam. This will thus give you a clear indication of where you stand compared to a cross-section of students.

You also get to know the expected cut-off through this analysis.
So, here is an analysis of the previous year CLAT paper which would help candidates appearing this year in understanding the test in a better way.
A qualitative change in the screening process
The new test structure, which included comprehension passages and reduced the total number of questions from 200 to 150, is considered a more effective way of screening students for the study of formal legal education. In short, the shift was qualitative that focused on testing reading and critical thinking ability necessary for pursuing legal education instead of rote learning.
Solution: Align your preparation with the new pattern and work on improving your critical thinking abilities.
Lengthy test
Many students told Careers360 that the test paper was lengthy. There were complex passages in almost every section. The lengthy passages mean it was more about testing reading ability. CLAT expert Rajneesh opined that those who qualified CLAT were able to read difficult and meaningful passages very quickly, with an accuracy of 70-80%.
So, be prepared to face similar types of questions in CLAT 2021.
Solution - Time management
The issue of time management was reported by many candidates who could not complete the test in two hours. The lengthy test means was time-consuming. Candidates should test their ability to complete the test paper within two hours by solving the sample papers.
If there is a difficult section or question in the test, it should be answered later. It would help them in completing the test paper in time.
Moderate-difficult test
According to the analysis done by CLAT expert Karan Mehta, the difficulty level was a lot higher than predicted from the official sample papers. Also, many students found the current affairs, generally considered to be high-scoring, a nightmare.
Barring the quantitative technique, general knowledge and current affairs, the overall test difficulty could be of a moderate level.
Take away: You can't be a one-pony trick, or to say it in layman terms you can't depend on just one section to score heavily. It is because the CLAT question paper is unpredictable and sections considered to be easy may throw up a surprise. So focus on all the sections.
Big factor - Negative marking
To answer comprehension-based passages, candidates were required to identify the arguments and conclusions which could lead to ambiguity in the answers. So, many candidates who attempted questions without proper reading or hastily ended up answering incorrectly. And, thus negative marking became an unusually major factor of CLAT.
Solution: Read the passage carefully and then use your analytical ability and understanding of concepts to arrive at the correct answer. The level of accuracy can be improved by solving sample papers and analysing the result later. Answering doubtful questions should be avoided.
Only three candidates scored 120+ marks
As per data released by the consortium, only three candidates were able to score more than 120 marks. The CLAT topper scored 127.25 marks while the second and third-ranked candidates scored 120.75 and 120.25 marks respectively.
So, the difficult and lengthy test resulted in a low scoring CLAT. Looking at the CLAT cut-offs now, a general category student who secured 92.75 marks secured admission in NLSIU Bangalore.
Be smart: You don't need to score 150 marks, or even get 120 to get into your dream NLU. So, don't panic if the paper is difficult. Instead, keep a cool head and see how you can maximize your scoring chances.
Section-wise CLAT previous year paper analysis
| | | | |
| --- | --- | --- | --- |
| Section | Good Attempts | Level of Difficulty | Number of Passages |
| English Language | 22 + | Moderate | 6 Passages |
| Quantitative Techniques | 5 + | Tough | 3 Passages |
| Logical Reasoning | 25 + | Moderate | 5 Passages |
| Legal Aptitude | 20 + | Moderate | 8 Passages |
| General Knowledge | 15 + | Tough | 7 Passages |
| Overall | 110 + | Moderate | 29 Passages |
The Consortium of NLUs have postponed CLAT 2021 in view of the COVID-19 crisis; a new exam date is expected to be announced in the coming weeks. Meanwhile, the CLAT 2021 application form is open until June 15.
Write to us at news@careers360.com.