CMAT 2021: Mistakes in provisional answer key? Students demand grace marks
CMAT 2021: Mistakes in provisional answer key? Students demand grace marks
With NTA releasing the CMAT answer key, students have raised objections to a number of wrong questions asked in the exam. They have also raised concerns over the objection fee.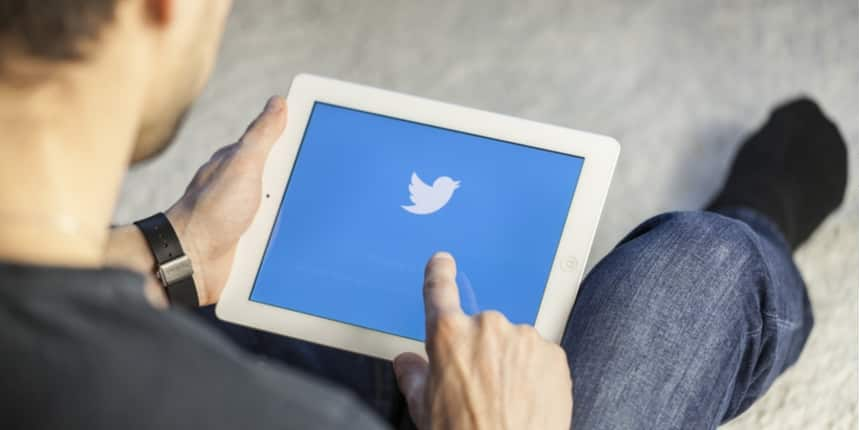 NEW DELHI: CMAT 2021 has caused a lot of concerns for the students. They were upset after the release of the CMAT exam dates 2021 and took over Twitter asking NTA to reconsider the dates and #postponecmat as it was difficult for them to appear for the exam due to lockdown in few states, night curfew, travelling restrictions in the purview of increasing COVID cases in the country.
**Update CMAT 2021 result announced
** Update: Students objections about the CMAT result evaluation
UPDATE: MBA/PGDM applications Open:  Great Lakes Institute of Management APPLY Online.


This time when the National Testing Agency released the provisional CMAT answer keys on April 3, a large number of students pointed at discrepancies in the CMAT exam and answer key. The NTA was accepting challenges from students in case of errors in the CMAT exam answer key till April 5, 2021 (11:50 PM). However, students felt the CMAT answer keys challenging option was baseless as a few questions asked in CMAT 2021 exam were incorrect.
Several students took to Twitter to highlight that around 10-12 questions were wrong and the given provisional CMAT 2021 answer key is wrong. Students are posting tweets about the incorrect questions and asking NTA to give them grace marks for these questions, and also raised their concern about the fee for challenging the answer key. They are tagging the NTA, education ministry and several news channels to ensure that their voice is heard.
Discrepancies in NTA CMAT 2021 answer key: Students' reactions
One of the candidates who appeared in CMAT 2021 exam on March 31 requested the NTA to have a re-exam as it is the last option for candidates as it is not their fault.
NTA please listen us more than 10Q wrong in cmat exam. What our fault in this? Please take Re-exam cmat is last option for many students. #CMAT2021 #CMAT2021_SCAM_NTA @DG_NTA @EduMinOfIndia @PMOIndia @ravishndtv @pbhushan1 @GaganPratapMath @DhoopAshwini @Robin92700 pic.twitter.com/M6mWjW8eEw

— Harjeet Thakur (@HarjeetThakur9) April 6, 2021
Many students who have appeared in CMAT 2021 say that the payment of Rs 1,000 for challenging a single question would make them pay Rs 10,000, in case 10 questions are wrong and this is not justified. One of them tweeted, "A single wrong question would cost them 5 marks (negative 1 marks and +4 for correct) which would make a huge impact for students aiming to take admission in top CMAT accepting MBA college".
Please don't play with lives of students , please accept your mistake @DG_NTA @DrRPNishank @PMOIndia @EduMinOfIndia
#Cmat2021 #NTA pic.twitter.com/1YS75c50Sx

— siddharth mishra (@MishraSpeak) April 6, 2021
Another student tweeted, " Increment in Marks, this is our only demand".
#JusticeforCMATstudents #NTAhumariawajsuno #NTApaisawapasdo#plsdontplaywithourfuture#12wrongquestionspoilmycareer@DG_NTA@PMOIndia@EduMinOfIndia#CMAT2021 https://t.co/ORW16b0LiO

— Simran Vishnani (@simran_vishnani) April 7, 2021
There were more related tweets in which students demanded justice for CMAT aspirants quoting that it is about the future of thousands of students.
#JusticeforCMATstudents #NTAhumariawajsuno #NTApaisawapasdo#plsdontplaywithourfuture#12wrongquestionspoilmycareer@DG_NTA@PMOIndia@EduMinOfIndia#CMAT2021 https://t.co/wpPeG3rAYG

— Simran Vishnani (@simran_vishnani) April 7, 2021
Atleast 650 students have signed a petition on Twitter in which they have written, "CMAT was conducted on a short notice of one week. Due to negligence (of the authority), it's costing us more than 50 marks in slot 2 and more than 25 marks in slot 1. How are we supposed to pay Rs 1,000 for 15 wrong questions? And we students have serious concerns about normalisation in results. Besides that every time they charge 1,000 for every question challenged and it's not at all fair if the number of mistakes are more, students lose money for no fault of their own!"
Sign this petition so that our voices can be reached to @DG_NTA#cmat #CMAT2021 #CMAT2021_SCAM_NTA #ntahttps://t.co/GrC0VwdPDK

— Parneet Kaur 🦋 (@mindsethabits) April 6, 2021
@DG_NTA
There are around 10 wrong questions in slot-2 and 4-5 wrong questions in slot -1 of #CMAT2021 exam. The fees to challenge the single question is Rs.1000. So do we have to pay Rs. 10000 to challenge all the questions in the exam? @DrRPNishank
(1/n)

— Hardik Bansal (@hardikbansal150) April 6, 2021
There were 6 errors in the slot2 of #CMAT21 paper and 3 days have already passed without any official acknowledgement from @DG_NTA of this mishap leaves us in ambiguity. @EduMinOfIndia@DrRPNishank
I on behalf of all the test takers humbly request you to look into this matter.

— ARINDAM NATH (@arin_nath2307) April 3, 2021
CMAT 2021 (Session 2)- NTA Blunders!
The national level entrance exam held on 31st March across two slots was riddled with multiple mistakes in the questions and answer choices! Students are expected to shell out Rs. 1000 per question in order to challenge these! Ridiculous!

— Harsh Mehta (@harsh_m97) April 4, 2021
Problem with Cmat 2021
1) Held within a week.
2) many students didn't able to give exam due to sudden lockdown.
3) lot of questions were wrong.
4) No proper response from nta.
Read the thread 👇 @DG_NTA@EduMinOfIndia#CMAT2021 #cmat

— Divyansh Rai (@DivyanshRai7) April 3, 2021
My question is to @EduMinofIndia @DrRPNishank that how can a government agency be this irresponsible towards the nation. For the mistakes done by authorities in framing #CMAT2021 questions, why should students suffer?

— AYUSH ARORA (@ayuarora31) April 5, 2021
From conducting exam late yet so fast to giving wrong questions with wrong answers and again earning money from their own mistakes is definitely an appreciable work.
Great job #CMAT2021 #nta #CMAT2021_SCAM_NTA #cmat

— Nirupam Biswas (@nirupam_) April 5, 2021
This year, after months of delay due to COVID-19 and the nationwide lockdown, the NTA CMAT exam 2021 was held across the country on March 31 in two shifts, morning and forenoon. CMAT 2021 result is expected to be released on or before April 10 as per the previous years' trends. The CMAT result will be published in the form of a CMAT scorecard and merit list.
Write to us at news@careers360.com.