Collect fees for 4.5 years, not 5: Telangana HC to medical colleges
Collect fees for 4.5 years, not 5: Telangana HC to medical colleges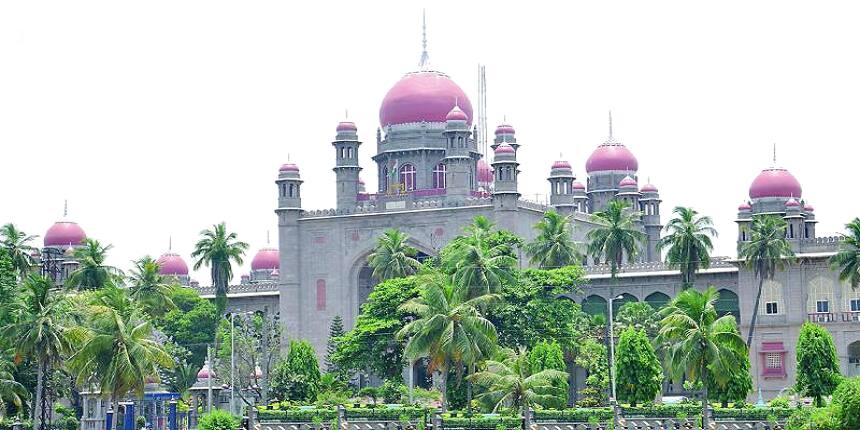 NEW DELHI: The Telangana High Court has ruled that the five-year fees being collected by private medical colleges in the state as "illegal, arbitrary and violative of Art.14 of the Constitution of India", because the actual course duration is four and half years. The court, while directing colleges to collect the tuition fee for only the stipulated duration of the MBBS course, also warned private medical colleges of stringent action.
While hearing a petition filed by an MBBS student, the High Court bench pulled up the state government for blatantly accepting Telangana Admissions and Fee Regulatory Commission (TAFRC) recommendation for charging the MBBS fees for five years.
The TAFRAC last recommended the amounts to be charged by private medical colleges in 2016 and also fixed the duration for which they were to be charged at five years. This was accepted by the state government the same year. The bench observed: "We accordingly declare that the action of TAFRC in recommending as well as the action of the state government of Telangana in accepting the recommendation and also in issuing GO (Ms No. 120) on July 20, 2017, permitting the private medical colleges to collect tuition fee from students for five years as arbitrary and illegal."
The court ordered the private medical colleges to charge fee on an annual basis for the first four years and for half a year for the remaining six months. There are 32 medical colleges in the state, including 22 private, and with nearly 4700 MBBS seats on offer.
The Medical Council of India (MCI) Regulations prescribes the duration of MBBS course as four-and-a-half years and the fee regulatory commission for medical colleges under TAFRC contended that the fee for five years is being collected as medical institutes have to conduct extra classes for students who fail to clear on first attempt or are short of attendance.
Not all students fail
The bench comprising Justices MS Ramachandra Rao and K Lakshman observed: "It is most unfortunate that the TAFRC, whose duty was to protect interests of students and their parents and to ensure that they are not overcharged by the private unaided professional institutions/managements where they secure admission to study the MBBS course, should question the locus of the petitioner to file the Writ Petition on the ground that the petitioner in the Writ Petition did not secure admission in any of the medical colleges in the Telangana State."
Criticising the Telangana Government, the court observed that the government assumed that all students who get admission to the MBBS course were likely to fail and would require an additional six months of study. It observed: "Such presumption of the State of Telangana is wholly without any basis because only some of the students might fail and require to be provided additional study period, but on that account, all students cannot be charged tuition fee for five (5) years when the course of study as fixed by the Medical Council of India is only 4 ½ years."
Write to us at news@careers360.com
Stay updated with latest Education News