'Colleges cannot become factories of the product the industry needs'
'Colleges cannot become factories of the product the industry needs'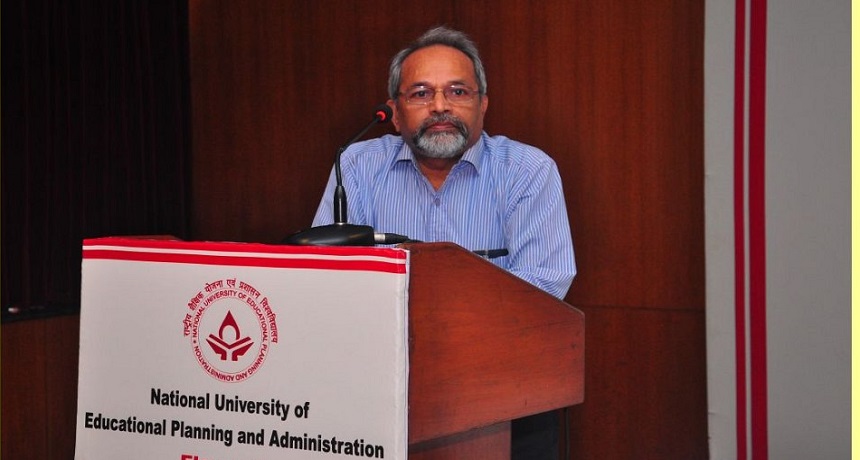 NEW DELHI: What students need, more than just skills to make them employable for now, is to develop their ability to reason and analyse, believes NV Varghese, Vice-Chancellor of National Institute of Educational Planning and Administration, an institution deemed to be a university. To make that happen, India needs better teachers in both schools and colleges, and a better system to train them. Varghese spoke to Careers360 about what makes a good teacher, what the purpose of universities is and how India needs more research in the field of education and pedagogy itself.
Q. What do you think of the draft NEP's recommendations for higher education?
A. The major problem which the education sector has been facing is at the level of school education and it has been related to teacher training. Outside the private sector, teacher training till Class 8 is done by the DIETs (District Institute for Education and Training) and DIETs are directly under government control. At the same time, the universities only deal with teacher training for secondary education and higher education. There is nothing called teacher development and teacher training. This has been the history.
One of the reasons for this situation is that education has not been developed as an area for education and research in India. If you go to countries like the USA, UK and China, you will find a large number of research institutions doing pedagogical research on teaching-learning practices.
Q. It is often argued that Indian institutions are full of poor quality teachers. What is your take?
A. The basic difference between a teacher who is teaching in a good university and a teacher who is teaching in a not-so-good university is the way a teacher is analytically linking the students with the discipline concerned. The goal of higher education is to develop analytical skills and for that, a teacher needs to develop your relational capabilities, your ability to connect different elements. This is the area where the maximum number of Indian students fail. However, this is also related to the type of skills and competencies developed at the school level.
Interestingly, in poor quality institutions, the value addition is more as compared to an elite institution because the starting point is very low in a poor institution.
Q. You are emphasising on developing analytical abilities but all most students seem to be interested in is getting a degree. What do you make of industry complaining about the quality and employability of graduates?
A. I am against this view. Industry says, "You are a student from a university and you do not have skills and therefore we cannot employ you." But that is not the responsibility of the university. Fifty percent of the jobs that exist today will not exist after 20 years so, which skills are you talking about? If a student can develop analytical skills and deep understanding of the subject, they can pick up skills any time. The question is whether you want higher education to make students pick up skills or equip them in such a way that the can pick up skills easily. Where we are lacking is in the area of subject understanding of teachers, which should be stressed upon.
Colleges cannot become factories of the product the industry needs.
Government and the NEP are pushing for online courses. The Ministry of Human Resource Development has its own online learning platform – Swayam. How good are these courses?
A. Swayam is a good platform, and it was decided that the universities make at least 20 percent of their courses online through Swayam. This is helping in enrolling more students. It is coming in the category of flexible learning pathways. It has become widespread in the past two years and it would be too early to do any assessment of Swayam, but we are moving in the right direction.
Q. How is NIEPA helping in the development of online curriculum and training?
A. We are moving in a big way to online programmes and we are also focusing on research to emerge as the best research university in the area of education planning and administration.
Write to us at news@careers360.com.
Stay updated with latest Education News