Coronavirus: Group demands protection for students from NE states
Coronavirus: Group demands protection for students from NE states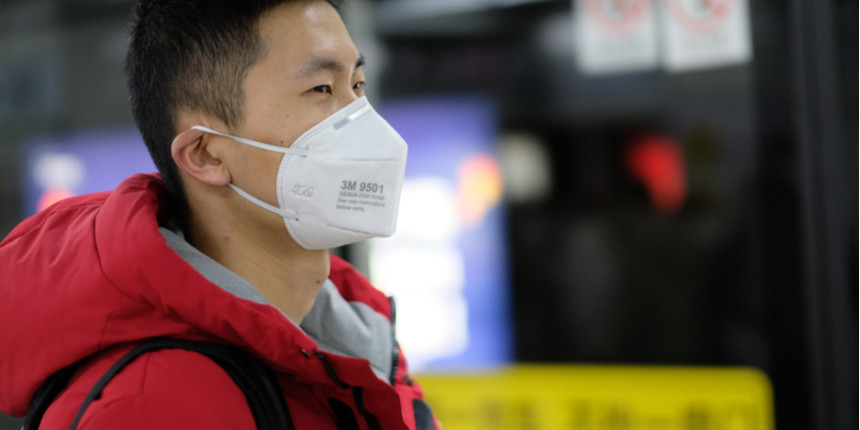 NEW DELHI: The North-East Forum for International Solidarity (NEFIS), a Delhi-based group, has submitted a memorandum to the Union Ministry of Home Affairs over the issue of racist attacks on people from north-east India amidst the coronavirus outbreak, NEFIS said in a statement.
Since the eruption of COVID-19 in the country, racist attacks against people from the north-east have escalated. Incidents across the country are being reported in which specifically people from the north-east have been targeted.
In addition to the usual list of racist slurs like "chinki", "momo", "Chinese", the latest insult to mark its entry in this list is "coronavirus".
In the wake of the coronavirus pandemic which originated in China, people from the north-east India are being called "coronavirus."
The Ministry of Home Affairs has written to state asking them to protect this group.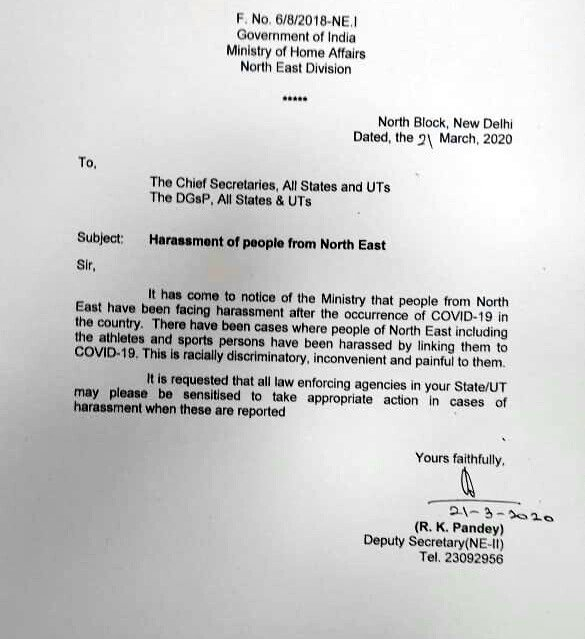 'Chinese virus'
Shiyu Lian Wang, a law student in Mumbai, told Business Insider that she was in a grocery shop where some people looked at her and started shouting, "Go Corona, Chinese, virus." Wang wrote about the incident on her instagram page and posted a picture holding a placard saying, "I am not a Virus".

In a recent incident in north Delhi, a man spat at a north-eastern woman, a student at Delhi University, who had ventured out, along with a friend, to buy groceries. She alleged that the man spat all over her face, hair and T-shirt and called her "corona".
Kiren Rijiju, Minister of State in the Ministry of Minority Affairs of India who also represents Arunachal Pradesh in the Lok Sabha, tweeted: "Some incidents of racial remarks against northeast people have emerged in some parts of India in the wake of #Coronavirus due to cultural ignorance, prejudice mindset & lack of understanding. Matter discussed with NE Division, MHA. Strict advisory is being issued to the States."
Students stranded
Further, the NEFIS statement says that many people from north-east have been stranded in various cities across the country and thus are prone to such racial attacks in the times of panic due to coronavirus pandemic. NEFIS believes that these incidents are not just any other attack, but are racially motivated. NEFIS has demanded that the culprits racially targeting people from north-east should be found and be dealt with strongly. NEFIS has also demanded that district administrations be directed by the government to ensure that the people from North-East are safe and secure and care be taken about their well-being.
In the current coronavirus pandemic scare, there has been a rise in racist attacks against people from China across the world.
Globally, US President Donald Trump has been under fire for insistently called the coronavirus, "the Chinese virus".
Also read:
Write to us @ news.careers360.com
Stay updated with latest Education News
More From Team Careers360