Coronavirus Lockdown 2: Don't insist on fees, AICTE tells colleges
Coronavirus Lockdown 2: Don't insist on fees, AICTE tells colleges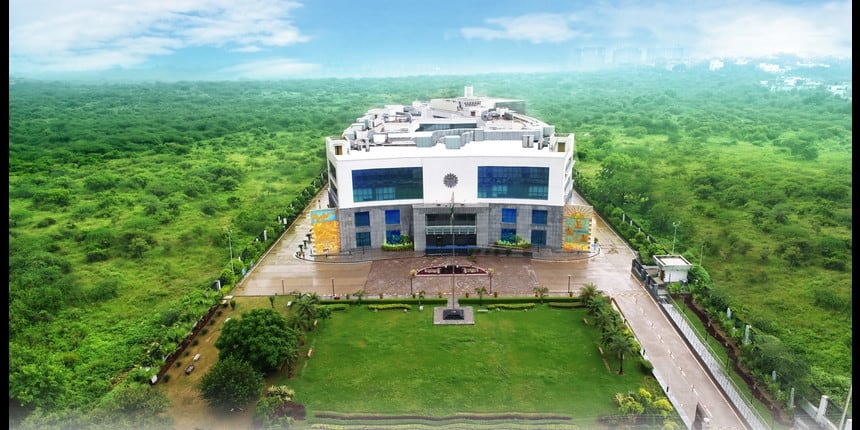 NEW DELHI: India's technical education regulator All India Council of Technical Education, or AICTE, has issued strict instructions to institutions not to insist on students paying fees during the lockdown period. It has also told institutes to not terminate the services of teachers and staff.
The set of instructions issued by the AICTE on April 15 also includes ones on sharing of internet bandwidth between colleges in areas where students are not being able to access online classes.
During the lockdown, enforced to control the spread of coronavirus, most institutions have attempted to continue teaching over the internet. However, at the AICTE chairman, Anil Sahasrabudhe told Careers360, about 15 percent students are not being able to access these lessons due to poor internet connectivity in their areas.
Fees and salary
An official notification dated April 15 says that the AICTE has noticed that certain standalone institutions were insisting that students pay fees, including admission fees, during the lockdown. "It is clarified that colleges/institutions should not insist on payment of fees till the ongoing lockdown is lifted and normalcy is restored," the notification said.
The educational institutes have been directed to display it on their websites and also inform the students about the revised timeline for fee payment through email.
The AICTE said the state and Union Territories have been informed regarding the reimbursement of fees to students. "A letter in this regard has also been issued to the respective Chief Secretaries of all States/UTs including reimbursement of fees to colleges/institutions."
The notification also instructed institutions to pay salaries to teachers and staff members. "It is clarified that salary and other dues to the faculty/staff members will be released for the duration of lockdown," the notification clarified. Further, terminations made during the lockdown "will be withdrawn".
Giving access
Students missing out on online classes due to poor access to the internet may find help from local colleges. The council has asked the colleges and institutes to share internet facility on their campuses with students from other educational institutions to help them attend online classes.
It was also clarified that attendance rules will be relaxed in areas of low bandwidth and unavailability of the internet.
Sahasrabudhe told Careers360 that the council had requested colleges who have good bandwidth to support other institutions. Of the over 10,000 institutions to whom that appeal had gone, "about 2,500 came forward", he said.
He further added that for those who are still unable to access, there will be extra classes and help when they return. "So we have a three-tier formula to ensure everything child is able to learn," he said.
Exams, internships, scholarships
AICTE informed the institutions that online classes will carry on during the extended lockdown period and that a revised academic calendar will be released soon. It also warned students about fake news and notifications circulating on social media about the academic calendar and asked all stakeholders to discourage their sharing them. Actual notifications will be on the official website of all regulatory bodies and agencies.
The regulatorclarified that "some students would not be able to pursue their summer internship due to the ongoing lockdown" and advised them to pursue internships from home. If that is not possible, the mandatory internship can be completed in December, said the notification.
The body also admitted that the Prime Minister's Special Scholarship Scheme (PMSSS) has been delayed because of the lockdown. It will resume once the lockdown is lifted and fresh timelines will be published.
The nationwide lockdown imposed on May 25 to halt the spread of coronavirus and the disease caused by it, COVID-19, has been extended till May 3.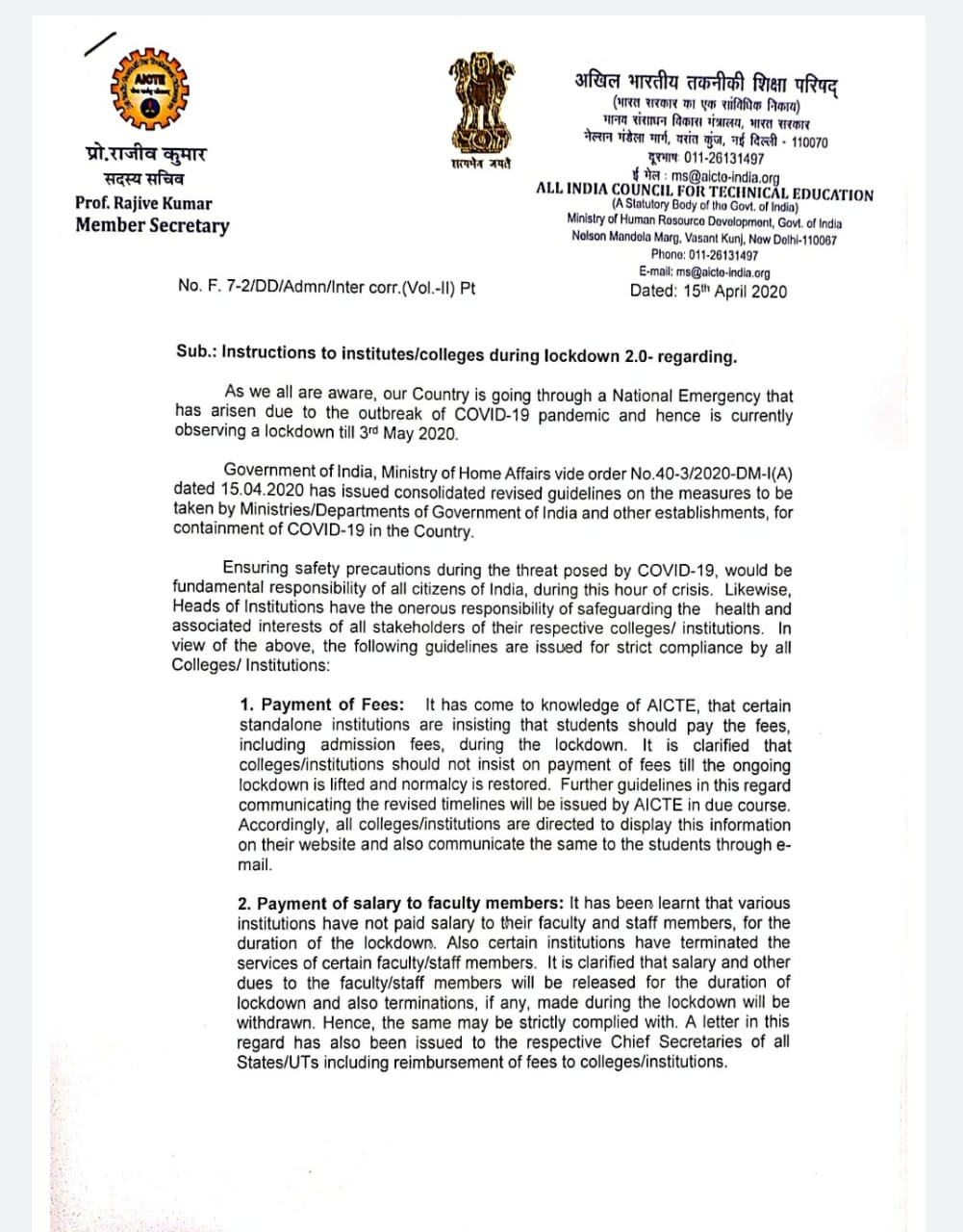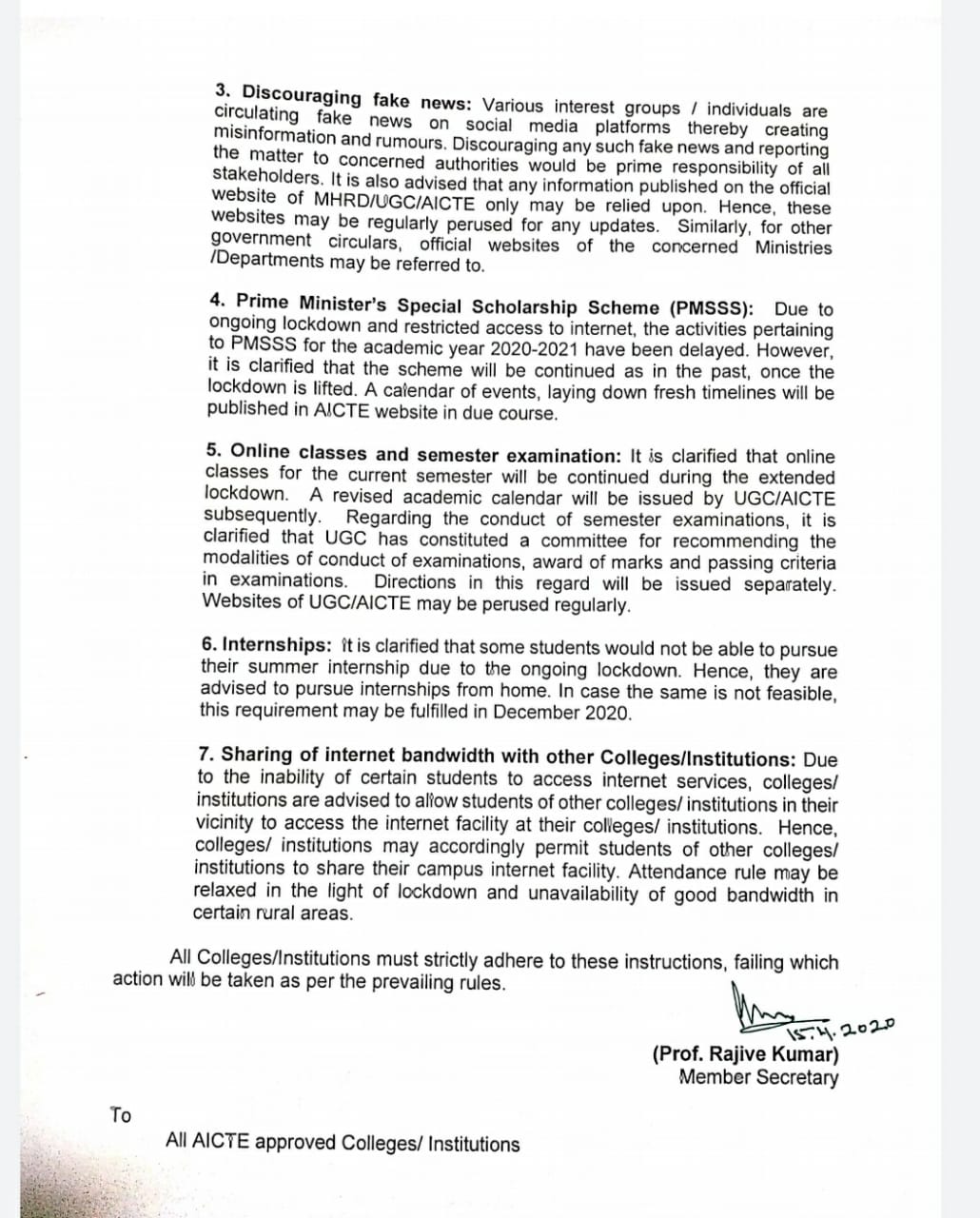 Also read:
Write to us at news@careers360.com.
More From Team Careers360