COVID-19: DU examination, admission process on track says VC
COVID-19: DU examination, admission process on track says VC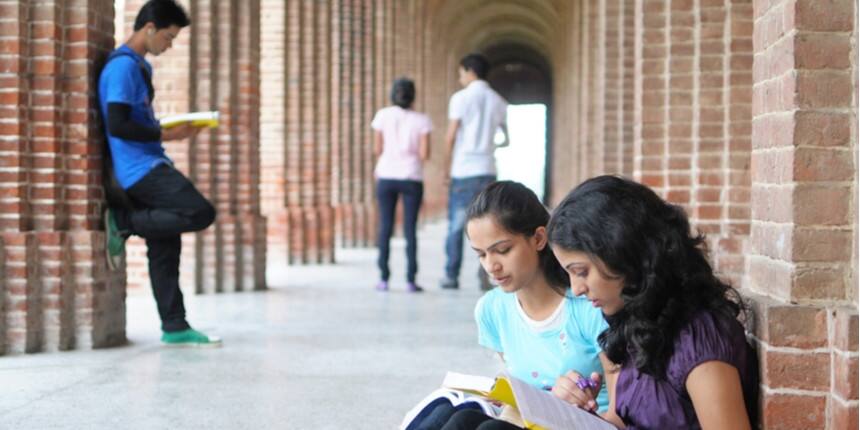 NEW DELHI: The University of Delhi, or DU, says it is in the process of reviewing its admission process for the next academic year while thinking of ways to conduct exams for its nine lakh students.
DU has postponed its exams and put on hold all admission processes after the country went into a lockdown, forced by the coronavirus pandemic.
In a letter to DU's alumni, vice chancellor Yogesh Tyagi said, "The pandemic has forced us to rethink the way we work and deliver."
"We have not allowed these constraints to hamper our pursuit of knowledge, research, innovation and social outreach," Tyagi said.
The vice chancellor informed the alumni that the university has continued the teaching-learning process through virtual classrooms and other digital aids.
"We are contemplating the conduct of examinations for the current session for our learners who amount to nearly nine lakhs. We are reviewing our preparations for admissions in the next session," Tyagi said.
The VC pointed out that the university was committed to student welfare during this critical period: "Majority of our students hail from different parts of India and some from countries across the globe. We are taking care of those who continue to reside in our hostels."
To encourage the alumni to contribute to the nation in the time of crisis, the VC listed out the efforts taken by the university to deal with the pandemic, COVID-19.
"The faculty and staff members of all departments and constituent colleges of the University have collectively contributed their one-day's salary, amounting to more than four crore rupees, to the Prime Minister's Citizen Assistance and Relief in Emergency Situations Fund," he said.
Talking about social outreach efforts, the VC said the university has launched the 'DU Care for Neighbour' programme, so that no poor or homeless remain hungry in neighbourhoods of its north and south campuses.
The university has also constituted a special task force to discuss the challenges, he added. Tyagi requested the alumni to write to the university at UnitedAgainstCorona@du.ac.in and share their inspiring efforts with everyone.
India is in a lockdown from March 25. Extended once, it is in force till May 3.
Also read:
Write to us at news@careers360.com.
More From Team Careers360