COVID-19: Education ministry allocated Rs 818 cr to online learning
COVID-19: Education ministry allocated Rs 818 cr to online learning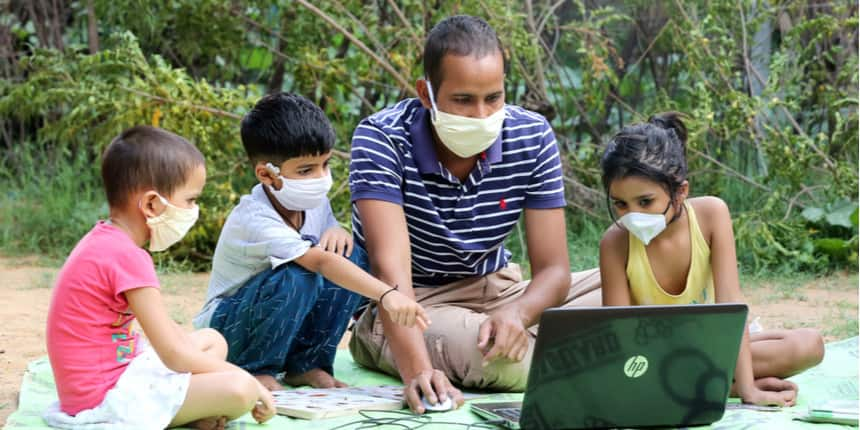 NEW DELHI: The Ministry of Education told Lok Sabha, on Monday, that it has allocated Rs 818 crore for the promotion of online learning and Rs 267 crore for online teacher training to mitigate the effect of the COVID-19 pandemic on school education.
The ministry of education was replying to queries asked during the monsoon session of the Parliament which began today, September 14.
The ministry of education's response said: "To mitigate the effect of COVID-19, the Department of School Education and Literacy has allocated Rs 818.17 crore to promote online learning through digital initiatives, Rs 267.86 crore for online teacher training to ensure continuous professional development of teachers."
The Ministry also revealed that Rs 304 crore has been allocated for training members of school management committees (SMC) on COVID-19 awareness.
According to the ministry, Rs 153 crore has been allocated for media and community mobilization, Rs 51 crore for "safety and security at school level" and Rs 417 crore for orientation of teachers on safety and security.
The ministry also said that further funds have been released under the "composite school grant" for providing facilities such as sanitizers, disinfectants, thermal screening equipment.
The ministry said: "Rs 3,771 crore has been allocated under composite school grant which includes safe school operations, sanitization and ensuring basic wash facilities, safe drinking water, availability of essentials like alcohol rub/sanitizer disinfectant, cleaning material, thermal screening facilities, etc."
Also read:
Write to us at news@careers360.com.