COVID-19: 'Won't conduct exams in a hurry,' says IIT Roorkee director
COVID-19: 'Won't conduct exams in a hurry,' says IIT Roorkee director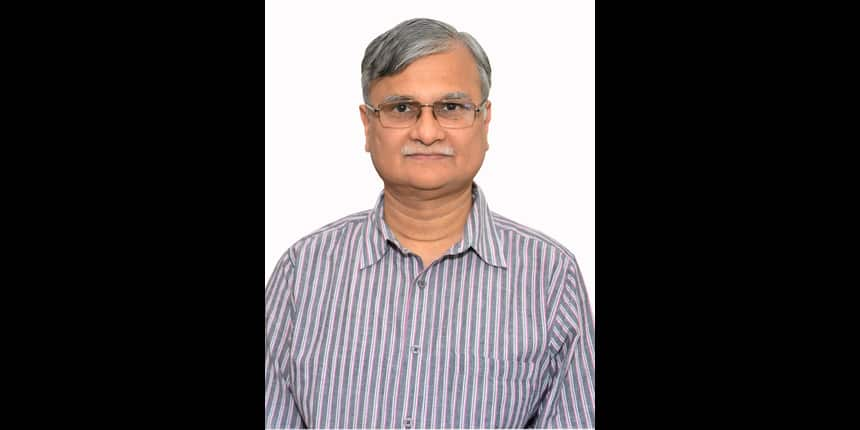 NEW DELHI: The Indian Institute of Technology Roorkee was the first IIT to announce it was moving classes online while the lockdown lasted. The lockdown was imposed to curb the spread of coronavirus and COVID-19, the disease it causes. A fortnight after the announcement, Careers360 spoke to its director, Ajit K. Chaturvedi, to understand their experience. Chaturvedi spoke about the mechanisms available, students' access to devices and the internet and the technology available.
Q. IIT Roorkee has started classes in online mode. What are the main features?
A. We are describing this as a teaching and learning process over the internet. We are not using the term "online classes" because one format of digital content is relevant to a particular course which has to be shared with the class. We are allowing all forms of digital content, whichever the teacher and the students find relevant, that can be shared over the internet. There should be mechanisms by which the class discussion can be taken forward. There can be queries from students. It should be possible for the teacher to reply, offline and online.
Q. Is it across the board? From undergraduate to postgraduate and other related courses?
A. We are doing it for any course which has a lecture component, whether it is UG or PG. We have created a group id. With a single email, the teacher can send a message which will be received by all students registered in that course and in that message he can refer to either a YouTube lecture or PowerPoint presentation with voice commentary, text or pictures. He can have a WhatsApp group for discussion. He can use Google Hangout. There is Google Classroom and Microsoft Team. Technology has thrown up many options and teachers and students are exploring which one fits best.
Q. Then, teachers should be well-equipped as well.
A. Yes. For example, the institute has taken a web-ex license. It allows the teacher to take an online class in which the student can ask a question in real-time.
Within IIT Roorkee, there's a faculty discussion group. Whichever teacher finds something interesting, he shares with everybody. The good practices are being shared across the institute.
Q. Are all your students online and able to access the classes?
A. We did talk to several students, we spoke to several student representatives also and it was clear that some students will have challenges. This was clear. The percentage varies widely from class to class. It also depends on the size of the class and its composition. The IITs now attract students from all social strata. Students who have some financial constraints, especially those whose tuition fee is waived, there can be handicaps. Keeping that in mind, IIT Roorkee will pay Rs. 500 as reimbursement for a data plan for these students.
We are hoping the [class] composition will change dramatically once the institute has made this Rs.500 available. Almost all the students who are facing financial difficulty will come later.
Q. What about those who do not have a laptop or a mobile phone?
A. Almost everybody has it. And in case he does not have it, somebody in his family will have it. Once normal campus life resumes, we will take this into account that some students had delayed access to content and will give them time. When we decide the date of the exams, we will not conduct the exams in a hurry. We will make sure that they have time to prepare for the exams.
Also Read:
Write to us at news@careers360.com.


More From Pritha Roy Choudhury