Deakin University's GIFT City Gujarat campus will admit 50-60 students in first batch: VC
Deakin University's GIFT City Gujarat campus will admit 50-60 students in first batch: VC
GIFT City: Deakin University India will have 80% Indian faculty; fee will be half of the Australia fee; there will be no post-study work rights.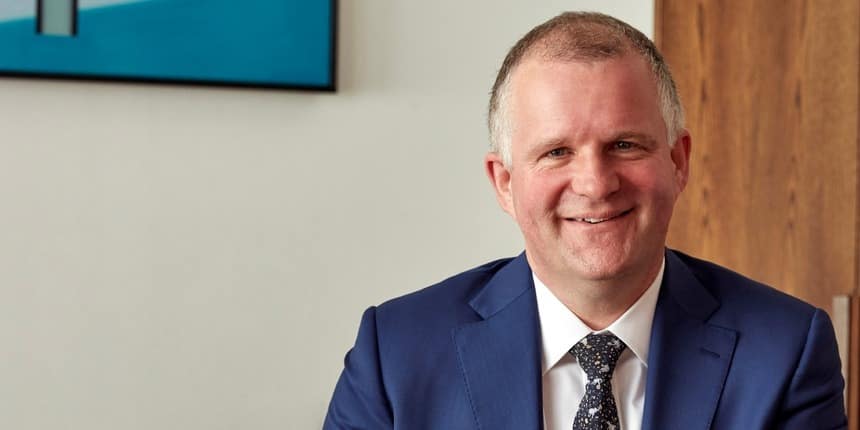 NEW DELHI: Opportunity to transfer into the Australian campus, courses designed by industry experts and an overall experience of studying what is taught in Australia – this is what will be on offer at the Gujarat International Finance Tec City (Gift) by July 2024.
Australia's Deakin University, the first-ever foreign university to secure the approval to build a campus in India had its application cleared in record time – two days. The Australian university plans to offer courses that are identical to those offered at the home campuses. The university, on Thursday, announced to offer two postgraduate programmes in cyber security and business analytics.
The India campus aims to equip postgraduate students with the skills and knowledge in technology and business which are required to "excel in the rapidly advancing digital economy" globally.
Last October, the University Grants Commission introduced new regulations allowing foreign universities to open offshore GIFT city campuses and repatriate profits in a range of courses, including financial management, science, technology, engineering and STEM subjects. Apart from Deakin University, the University of Wollongong will also set up a campus, pending approvals.
Also read: UGC allows foreign university campuses in India to offer offline courses, repatriate profits
Deakin University vice-chancellor, Iain Martin, spoke to Careers360 about the upcoming campus, courses, fees, and industry-partner related "cadetship" that will be brought to the Indian branch campuses to replicate the Australian model here in India. Edited excerpts below.
Q Can you tell us about the courses that will be offered from next year?
A. The broad subject of focus for Deakin University is 'needs of the digital economy'. That is where we are seeing so much demand, growth and there is a genuine global exchange of talent expertise in that area. The first two programmes that we are going to offer are a masters in cybersecurity (professional) and masters in business analytics. We call it "professional" because the cybersecurity programme is designed to give business people enough to work in an area of cybersecurity where it is important but it is not the technology-driven end of side of cybersecurity. It is cybersecurity applied to the needs of business professionals. When it comes to business analytics, there is not a single company that is now not generating vast data. Having business expertise to understand what that vast data is telling you and be able to apply it to make business decisions has also become important.
Q How many students will be admitted in the first batch of Deakin University India and what will be the eligibility criteria?
A. We aim to recruit 50 to 60 students per programme in the first year and eventually grow to 120 to 130 every year. These are programmes that are being run in the Australian campus so the eligibility is pretty much the same as back in Australia which includes a mixture of a good undergraduate degree and what you have done in your working life. Work experience is not necessarily an entry criterion but it shapes some of the subjects that you might need to study. Like we are expecting people with more knowledge in technology to enter the cybersecurity course.
These programmes are going to be delivered in the same trimester structure. If we get this working as we intend to, an Australian student studying in Australia and an Indian student studying in the Indian campus will be able to do a trimester in either of the countries. So, we wanted to keep the entry standards the same as in our home country. The student will need an English language assessment because that is part of our regulations.
Q. What will be the fee structure for the courses? Will you also offer scholarships?
A. We have not finalised what the fee structure would be like but it will be roughly half of what we charge in the Australian model. We don't think this is going to take away from students who want to travel but an opportunity for those who, for several reasons, are not able to travel abroad. The scholarships have also not been decided upon yet. We will consider scholarships once we start on the recruitment process.
Q. Will the university come under UGC guidelines? Will domestic policies on anti-ragging, sexual harassment against women and discrimination against Scheduled Castes and Scheduled Tribe apply?
A. The university will be governed by the Australian higher education regulatory authority which is called Tertiary Education Quality and Standards Agency. All the rules and standards set by the TEQSA will apply. The UGC policies, unlike domestic higher education institutions, will not apply to us. Students will have to have an Indian bank account and Indian employment law will still apply but none of the specific university regulations will be applicable.
Also Read| UGC's foreign university campus policy 'undermines Indian institutions': Academics
Q What are your plans for the campus and facilities?
A. While Gift City is rapidly developing, we will be having 230 acres which is a relatively small amount of space. So, we will follow the vertical campus model. It is an environment that will be suited for only postgraduate students at the moment and not undergraduate students. Initially, we are looking at a 25,000 square feet campus. Over the next few weeks we will fine tune our investment and finalise sites for social infrastructure like car parking, restaurants etc. in collaboration with other occupants in the area. The initial physical location will be one designed for the next five years. GIFT wants to enable this by starting quickly with a self-contained model rather than waiting for a larger building which is still a few years ahead of us. The campus will be residential; however, local students can travel from their homes. Soon there will be metro connectivity in the GIFT city making it more convenient to travel.
Deakin University's Vice Chancellor (extreme left) and Australian PM Anthony Albanese (Centre) announced the GIFT city campus on Wednesday.
Q When are you planning to start the first academic session?
A. Deakin operates in the trimester system and in bulk of our postgraduate programmes, a student can start either in February, July or late October and early November. Our goal is to start the session by July 2024. The plus for July is that many undergraduate students looking for postgraduate degrees happen to transition mid-year. However, it is also new for us. We are moving quickly but we are not sure as of now if we will be able to begin that soon.
Q Since you are offering professional courses, are these courses embedded with internship opportunities and training?
A. In Australia, we have a very direct relationship with the industry in our programmes. We do not just talk about education and employability in our strategy. We have an industry advisory board for all programme areas. Getting industry engagement into these programmes is vital. Now, global employers are telling us that they are expecting universities like Deakin to deliver the technical knowledge. What they are looking for is the ability to demonstrate that they solve problems, work in teams, communicate and work across discipline areas. That's where cadetship comes in to give students that richer understanding underpinned by academic knowledge. It is an umbrella term used for research and internship. Students can collaborate with Australian campus students on a research project. The cadetship begins in the second year in the cybersecurity programme which can be broken down in research or internship throughout the year. In business analytics, the last four units of the course will be dedicated to cadetship.
Also Read| University of Wollongong, Deakin University to set up campuses in Gujarat's GIFT city: Dharmendra Pradhan
Q What kind of opportunities are available for students in terms of work visas?
A. We are making it clear from the beginning that there will be no post study work rights. The only way to do post study work rights is to complete two years of education in Australia.
Q Are you planning to recruit faculty from India or abroad?
A. We will employ about 80 percent of the teaching staff as Deakin employees in India. We will have an operating company—a subsidiary of Deakin that will be brought here to employ those academics. About 20 percent of the teaching will be done by Australians coming here.
This is similar to our undergraduate programmes at the university. Most staff we employ here will be staff members of Deakin University. If you are teaching cybersecurity, you will be part of the School of Information Technology for Deakin University. They will be part of the same business model. They will also get the opportunity to come to Australia every year to learn what is happening with programmes in Australia. They will also undergo professional development that will be required of Australian based staff. Within the first three years of employment with us, there is an expectation to complete a graduate certificate in teaching and learning.
---
Follow us for the latest education news on colleges and universities, admission, courses, exams, schools, research, NEP and education policies and more..
To get in touch, write to us at news@careers360.com.