UGC's foreign university campus policy 'undermines Indian institutions': Academics
UGC foreign university campus regulations likely to draw 'second-tier universities with commercial interests', not Harvard or Yale, say academics.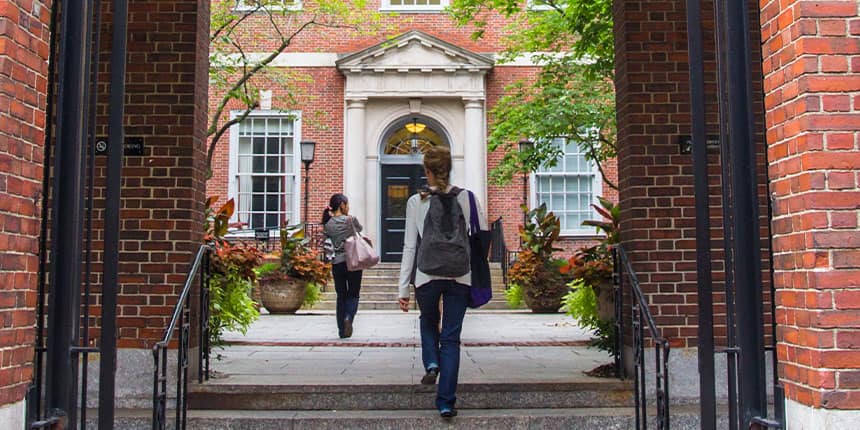 NEW DELHI: Since their release, the University Grants Commission's draft guidelines for foreign universities to set up campuses in India have failed to gain the confidence of academics.
The draft regulations – UGC (Setting up and Operation of Campuses of Foreign Higher Educational Institutions in India) Regulations, 2023 – grant foreign institutions the freedom to choose academic policy, fee and pay scale and qualification of staff and teachers.
Academics have argued that the guidelines are an enabling framework that favours foreign universities while "undermining" domestic institutions, with respect to freedom to choose fee structure and mode of classes offered.
Some academics criticised the UGC for not maintaining parity between the Indian education institutions and the new players; others are sceptical about the quality of players such a policy might attract.
As per the UGC draft regulations, universities that feature in the top 500 — either in the overall or the subject-wise categories — in global rankings, will be eligible. Other prominent educational institutions that do not participate in global rankings are also invited to apply.
However, academics wonder if those universities will find the Indian market attractive enough to invest in.
'Harvard, Yale unlikely to come'
"These guidelines are unlikely to attract eminent institutions like Harvard, Yale or any other prominent universities abroad to set up campuses in India. Very few universities that may rank between 300 to 500 in global rankings can come to India," said Harivansh Chaturvedi, director at Birla Institute of Management Technology (BIMTECH).
Anil K Tripathi, director, Institute of Science, Banaras Hindu University also echoed Chaturvedi's concerns. "Second-tier universities that have commercial interests are likely to come to India. Many such universities in the US and other countries are dependent on a large number of students coming from India and China. They are likely to show interest in establishing a branch in our country," he said.
BHU is one of the largest universities in Asia. The central university has not made changes in fee structure in years. (Photo Shutterstock)
In 2020, Careers360 wrote to Cambridge University and Massachusetts Institute of Technology who clarified that they had no plans of starting campuses and admitting undergraduates.
Also Read| Entry of foreign varsities in India will lead to healthy competition: Private universities' VCs
Study abroad
Announcing the draft regulations, UGC Chairman Jagadesh Kumar said that the policy is an attempt to give students an option to pursue global quality education within India. However, academics doubt that foreign university campuses in India will discourage students from going abroad to study.
"There are many factors that pull students away from India to other countries. There are a large number of students who take up courses in universities abroad because they wish to move to a better country. Apart from that, the parent institutions offer exposure, network and most importantly jobs that attract students. Post-study employment is a big factor that attracts students to foreign universities. The campuses in India may not be the best alternative," said Dheeraj Sanghi, vice-chancellor, JK Lakshmipat University, Jaipur, adding, " I do not see any reason for Ivy League universities or any other top university…to come to India. These institutions have legacies running over 400 years. These cannot be replicated in a branch school."
Former UGC chairman, SK Thorat, agreed. "It is not guaranteed that the same faculty and same course work will be used here. The campus cannot be a replica of the original university and the best teachers will still be teaching in the parent institution. When a campus is set up outside the home country, it can only cater to only a miniscule number of students," he explained.
The UGC has said that universities in some European countries have shown a "keen interest" in setting up India campuses. The commission has also plans to hold talks with ambassadors of various countries to apprise them of the regulations.
Unequal treatment
Meanwhile, the regulations have also been accused of giving more advantage to foreign universities rather than keeping them at par with Indian universities. While these universities will have the freedom to decide their admission criteria and fee structure, the commission has advised them to keep the fees "reasonable and transparent".
"We have not been provided a level-playing field. The universities from abroad are allowed to design their own fee structure but here, despite being a massive university, we are unable to change our own fee structure," said Tripathi.
"The concessions and relaxations that are provided to the foreign players should also be extended to the private universities. Universities that fall under the top 100 in NIRF [National Institutional Ranking Framework] ranking should also get the same privileges as them. While I am personally not against the guidelines as long as similar concessions are given to universities in India, the EPSI [Education Promotion Society of India] will send a memorandum to the UGC on the guidelines seeking equal treatment," said Chaturvedi, who is also chairman of EPSI.
Democratic Teachers' Front of Delhi University has criticised the guidelines, pointing out that the government has barred foreign universities from offering online courses while "cynically" pushing public institutions to do so.
A statement from the teachers' body said: "It is ironic that the draft UGC Regulation does not allow foreign universities to offer online courses, perhaps in recognition of the fact that online education is severely lacking in quality and rigour. However, on the other hand, the UGC and the government are cynically pushing online education in public funded institutions in order to undermine them and further private higher education. This furthering will involve a poverty of education, an undermining of teachers' roles and rights in the teaching learning process and an unravelling of social justice (via reservations) in both admissions and jobs in higher education."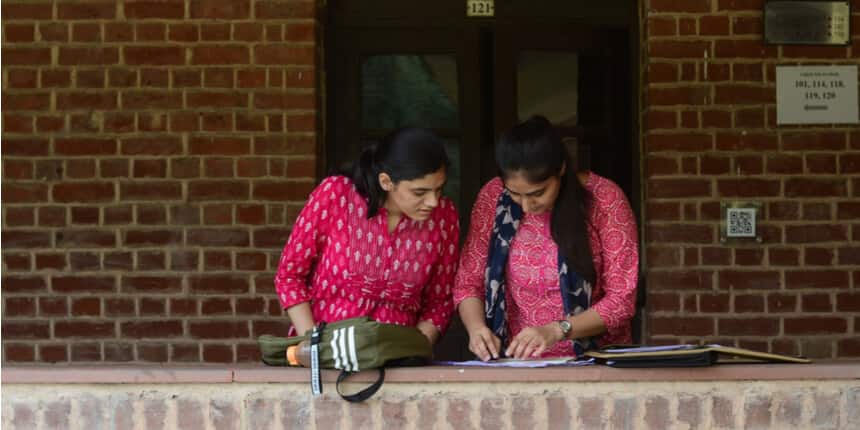 Academics argue that the regulations have been extensively diluted in taking the regulatory route.
Legislative route
In 2012, the foreign university bill was shelved due to stiff opposition. Furqan Qamar, former advisor for education to the Planning Commission, said that the new regulations should be discussed through legislative route instead of regulatory route. The policy should be framed as a Bill, discussed in parliament and introduced as law instead of a regulation by the UGC.
"I do not understand why there is a hurry to import education in India when it should be exporting education by strengthening its own education system," said Qamar, teacher, Centre for Management Studies, Jamia Millia Islamia. "The current draft has been diluted on so many fronts in taking the regulatory route. This draft should be debated upon until consensus is reached across party lines. By allowing top 500 instead of top 100 educational institutions, we have created a bigger hole allowing any type of institution to set up a campus in India."
The draft regulations state that application of foreign universities will be assessed by a standing committee that will check the credibility of the institution within 45 days of the day the application is filed. If approval is granted, the UGC will allow the foreign institution two years to establish its physical campus and infrastructure necessary to start academic operations. Qamar said, the wider range of institutions also bring subjectivity and complexity in deciding who is allowed to offer education in India.
"Why should we allow any type of institution to come and offer courses here. The government should restrict the number of institutions to the top 100. If the whole idea is to bring world class institutions to India, we should be cautious. What happened with the UP government is a warning sign that we should avoid linking with just anybody. The top institutions across the world are actually not-for-profit organisations which automatically take care of a majority of concerns.
On December 18, the Uttar Pradesh government announced in an official statement the signing of an agreement with "Austin University in San Francisco, USA, to build a Knowledge Smart City at the cost of USD 42 billion. However, later it was revealed that Austin University's approval had been revoked 10 days prior to signing of the agreement. The university apparently lacks the know-how and resources to build the infrastructure.
Qamar also raised concerns regarding the objective of the guidelines absent in the draft. The draft has been put up for comments and suggestions from stakeholders until the end of January 2023.
---
Follow us for the latest education news on colleges and universities, admission, courses, exams, schools, research, NEP and education policies and more..
To get in touch, write to us at news@careers360.com.
Know More About
NIRF Rank
6
Rating
4.1/5
Download Brochure